Out of manga to read and searching endlessly for an alternative? Well, look no further! Introducing to you, LINE WEBTOON – a global digital comics service platform where you can read various comics for FREE on both the web and mobile while supporting the artists. With over 200 free online comics for you to discover, you'll definitely not be bored for a while.
Valentine's was last month, but romance never dies. If you missed out on our previous WEBTOON recommendations posts, check them out here: slice of life, comedy, and action. With that, here's our recommended romance comics, including BL – in no particular order!
---
1. I Love Yoo
Author: Quimchee
'Dogged by pain and misfortune from the very beginning, Shin-Ae decides she wants nothing to do with people nor anything to do with romance. Although content with her unsocial, boring, loveless existence, her lifestyle is challenged after she ruins an unsuspecting strangers' clothes.'
One of the top webcomics in the platform, I Love Yoo has gained a lot of love from fans all around the world since its serialization. It's honestly not that hard to love this comic with the author's sense of humor, Shin-Ae's relatable character, and how can we forget, our two male leads: Kousuke and Yeong-gi. Give I Love Yoo a shot and I'm sure you'll find yourself enjoying the story.
Link: http://www.webtoons.com/en/romance/i-love-yoo/list?title_no=986
2. Super Secret
Author: eon
'The boy next door, friends for life, is actually a werewolf!'
Seeking for a mix of supernatural and fluffy romance? Super Secret has got you covered! The characters in this webcomic are really awesome, and we see tons of character development as early as the first 20 episodes. Another great aspect about this comic is that we are introduced to side characters, and they are not cast aside as soon as they are introduced like how some comics do it. Definitely a must read comic!
Link: http://www.webtoons.com/en/romance/super-secret/list?title_no=666
3. Boyfriend of the Dead
Author: Ushio
'A girl struggles to survive in a zombie apocalypse and ends up finding herself a boyfriend! But there is a problem…he is undead!'
Boyfriend of the Dead never fails to impress me each episode with its humor and entertaining characters. Set in a zombie apocalypse, you'd expect the storyline premise to be the usual cliché fare, but this comic manages to make it more interesting! If someone was turned into a zombie, you'd expect them to be mindless and going crazy for human meat, but why is it that some zombies are still able to think normally…? Well, the only way to find out is to read Boyfriend of the Dead!
Link: http://www.webtoons.com/en/comedy/boyfriend-of-the-dead/list?title_no=1102
4. Small World
Author: Wonsun Jin
'What do you do when you're having a bad day? Need a hug? Or just a laugh? Call your boyfriend of course! Follow along with Robin and Julien as they navigate in their own small world.'
Sigh, the woes of being a single person… Small World is a simple slice of life comic that can bring about envy (if you're single) as we follow Robin and Julien's daily life. Although the art is not the best, this webcomic has gained a lot of popularity for its heart-warming moments, humor or most likely… for being super romantic. Do give this comic a try!
Link: http://www.webtoons.com/en/slice-of-life/small-world/list?title_no=1159
5. Age Matters

Author: enjelicious
'Story of a 25 yr. old billionaire bachelor who met a bizarre woman in her 30s and how they fall in love. Does age really matter?' 
A romance between an older woman and a younger man! Moving from the Discover page to the Featured page in April 2018 (congratulations, enjelicious!), Age Matters has received a lot of attention and love despite it having only 20 episodes thus far. Both main characters have very interesting personalities, and this webcomic is really funny and has great art too. Although it won't be updating until its official release in the Featured page on April 2018, this is a comic that you should look out for!
Link: http://www.webtoons.com/en/challenge/age-matters/list?title_no=81646
6. Our Omega Leadernim
Author: .MIJIN.
'(BL – Omegaverse) Choi Jinsoo, the fearsome gang leader, is actually an omega in disguise! For 3 years, he faked his identity as an alpha for reputation. When a particular alpha catches his attention, will he succumb to his instinct?'
I have to say that the artwork of Our Omega Leadernim is one of my personal favourites in WEBTOON. If you're an avid fan of KPOP, you might notice that the art is inspired by the members a very famous idol group! Other than that, it's actually quite rare to find an omegaverse comic in the platform. With its fanbase slowly growing with each episode, I'm sure that you wouldn't want to miss out on this comic!
Link: http://www.webtoons.com/en/challenge/our-omega-leadernim/list?title_no=128581
---
And there you have it, my personal Top 6 romance (and BL) comics to read in WEBTOON! I hope you'll enjoy these comics as much as I did. If we've missed out any of your favourites, let us know in the comments section below so that we can check it out!
If you've not downloaded LINE WEBTOON yet, what are you waiting for?? It's free and available on both the IOS and Android platform!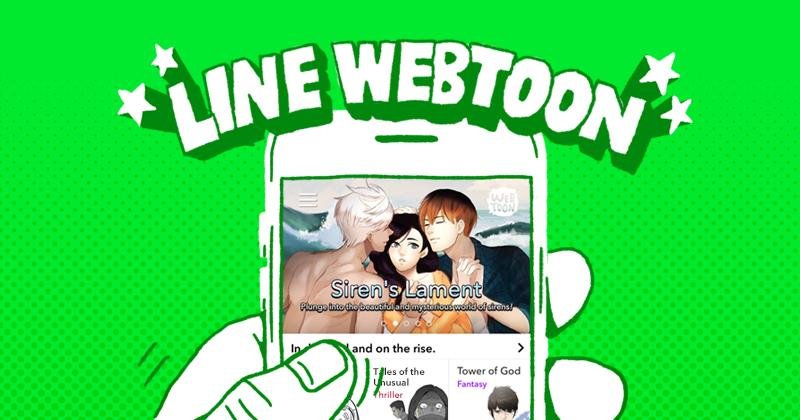 Like what you see so far? Subscribe to our newsletter by entering your email here!