Author: Nagabe
Genre: Shounen, Supernatural
Status: Ongoing
Totsukuni no Shoujo, also known as The Girl from the Other Side or Siúil A Rún, is an absolutely amazing manga that I sincerely think everyone should give a read. Like many manga I've found, this is yet another one I came across while scrolling through my Facebook timeline. It's unlike anything I've ever read and it's one of the best I've read so far in my short life as a born again weeaboo.
Plot-wise, it's quite unique. It's about a child named Shiva and a strange creature we will come to know as "Sensei" or "Teacher". It's set in a world where the people are divided into two different groups which are labeled the Inside, where humans live, and the Outside, where the creatures of the dark roam. Those who live within the walls are terrified of those on the Outside because they are known as monsters with the power to curse with a touch. Those cursed will become one of them. Some have compared this manga with Mahoutsukai no Yome.
Shiva and Teacher live outside the walls, where she's waiting for her grandmother to come back and take her home. Teacher takes care of her and makes it very clear that she should never touch him or anyone who looks like him and that she should never go out without him knowing, which sparks her curiosity more and more as the story progresses.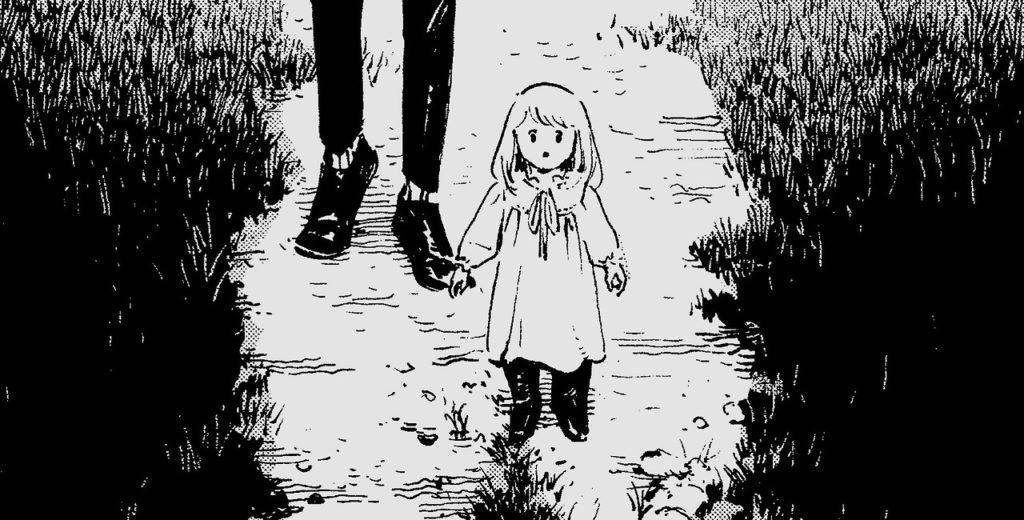 Totsukuni no Shoujo really wrings the feels out of you. You'll love certain characters and hate them too. You'll feel sad for them and sympathise, all the while knowing they deserved what came to them. As innocent as this manga seems to be, it is quite dark. It's also incredibly realistic despite being set in such a strange world.
The people act realistically in a sense where people are hateful towards things they don't understand. Some are extremists, paranoid about the outsiders, others are accepting of their fate as newly cursed beings. If there is one word I can use to describe this manga, it would be "enchanting".
As characters, Shiva is a very timid child with curiosity much larger than herself. She's very trusting towards Teacher and is constantly waiting for her grandmother to come and take her back home. Unbeknownst to this poor girl, she was abandoned.
Teacher on the other hand, has an overwhelming sense of responsibility to keep Shiva safe. They both live in his little cottage and they occasionally come out to gather resources like firewood. He keeps the diary he found along with Shiva in his bedroom drawer and reads it occasionally, thereby knowing she was abandoned and has taken her in since then.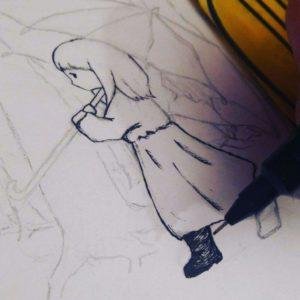 As you can see from the images you've scrolled past so far, the art is distinct. It reminds me of older children's book illustrations with a slightly darker feel to it but I think that's what makes this manga stand out so much. Not only is the art unique and actually really good, it goes very well with the premise of the anime itself. The backgrounds, characters, designs and the like are magnificent. It makes the theme of the manga really stand out and look appealing. It's a fresh difference from the usual anime-esque art style.
In essence, this is the work of a genius who knows what they're doing and how they're going to keep at it. I have incredibly high hopes for Totsukuni no Shoujo, give it a read and you'll get what I mean! This manga was a ride of slow rises and quick dips, characters that make you feel emotions you never thought you would feel for their character tropes and art that will keep you hooked.
Have you given it a read? Any thoughts you'd like to share? Feel free to comment what you think about it or anything you find interesting or strange. We'd love to hear all about your experience reading this!
---
Like what you see so far? Subscribe to our newsletter by entering your email here!