On the 21st and 22nd of July 2018, the MAGIC RAIN team had the opportunity to attend the Visual Arts Expo (VAX) 2018, which was held in Shah Alam Convention Centre, Selangor. Here is a quick wrap-up, along with a couple highlights and our thoughts on the entire event!
---
Venue
The location that the event was hosted on was rather small, with not much to see, but rather spacious as it wasn't crowded at all. Luckily, parking there was not an issue as it was only RM5 per entry for the basement parking under the convention centre itself. If you were taking public transport however, it was a lot more of a hassle as neither the LRT or MRT lines are nearby, only having Shah Alam's KTM.
On the other hand, food was not an issue as there were a plethora of restaurants that were rather affordable. Plus the bonus of getting free Oyoshi Lychee everywhere!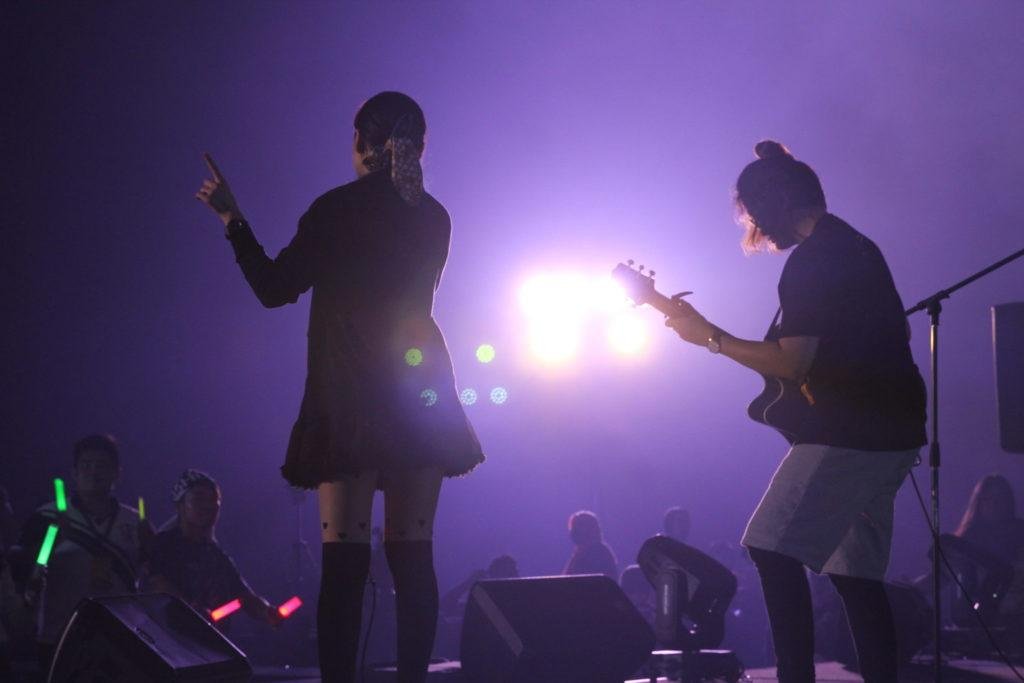 ---
Activities
There were a good number of activities that ran throughout the event. VAX focuses a lot more on the workshops, otherwise known as Special Interest Panels that they are conducting, most notably Dave Ross's workshop. A few performances were held, along with guest speakers from directors, produces or illustrators from a few anime shows such as Houseki no Kuni and Frontwing, Island & Grisaia.
There was also a gaming section where event goers could play Dragon Ball Fighter Z, Dissidia Final Fantasy NT and a few others. Furthermore, there was also a signing booth for the guest speakers like Waki Kiyotaka, who is a producer in Studio Orange, FUMIO, who is an illustrator in GRISAIA and a few others. The line for Waki Kiyotaka was no joke, fans were waiting and lining for quite some time.
Two notable guest cosplayers were invited too, namely Tatsumi Inui and REIKA. REIKA's fans were quick to run towards their booth eager for their merch and signature, which unfortunately was blocking the entrance, so it'd have been better to arrange the popular cosplayers' booths to be away from the entrance.
On the second floor, the Gunpla building workshop was held on the first day, where you would get hands-on experience on building Gundam models from the pros. While on the second day, Dave Ross had his workshop that provides a hands-on experience on comic drawing. Both the workshops were pretty well done especially for Dave Ross, as the experience was interesting and almost got me into drawing. This coming from a person who can't even draw a straight line properly.
Next to the workshop room, there was a room next to it which was featuring the anime Houseki no Kuni, showing the concept art of the characters and setting in the anime. I'm sure big fans of the anime would flop to this, being able to shake hands with Waki Kiyotaka and seeing how the anime was brought to life.
Highlight of VAX: Dave Ross
I think there is no denying that Dave Ross was the main highlight during VAX. He was a guest speaker on the first day, where quite a crowd was there for him. On the second day, he was in the same room as the Houseki no Kuni Exhibit, drawing beloved comic characters where fans would come up to buy prints with his signature on it and take a picture with one of the comic world's most renowned artist. Of course, not forgetting his workshop that he hosted which I'm sure any fan of his works would be excited to come and learn firsthand from a master.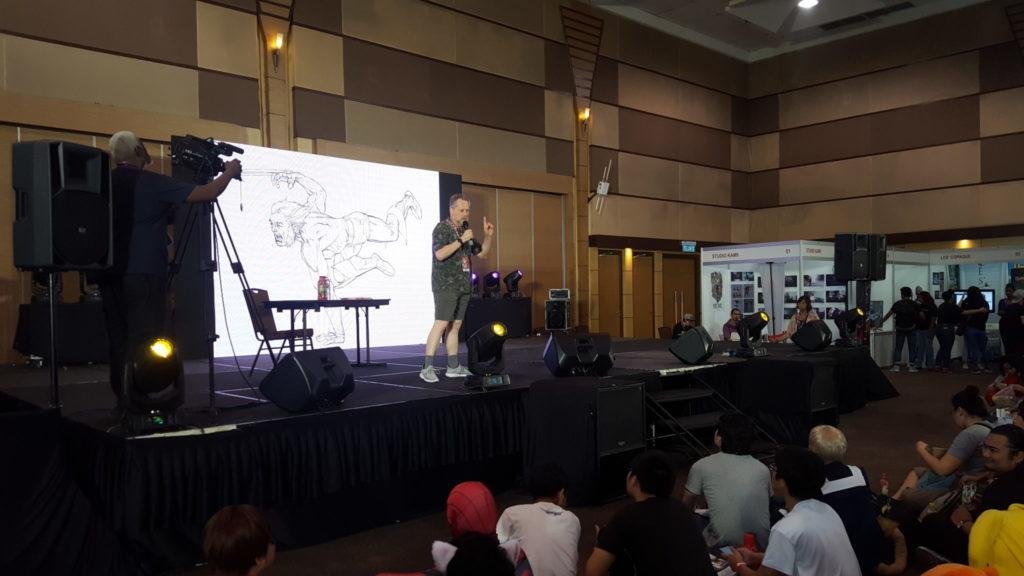 ---
Conclusion
Overall, the event was quite fun. Especially the ridiculously sweet free flowing Oyoshi Lychee drink, that I chugged non-stop that I probably have diabetes at this point. All jokes aside, they brought in guests that tickled the fancy of western-style artists, a popular cosplayer all the way from Japan that fans are continuously hunting down to get a picture. There were a fair amount of activities for everyone to keep them entertained.
However, with any convention, especially one this small, boredom would come swiftly. After an event or performance, while waiting for the next, I found myself sleeping on the few couches that were there because there was just not much to see in VAX.
What are your thoughts on VAX? Write it in the comments below!