Out of manga to read and searching endlessly for an alternative? Well, look no further! Introducing to you, LINE WEBTOON – a global digital comics service platform where you can read various comics for FREE on both the web and mobile while supporting the artists. With over 200 free online comics for you to discover, you'll definitely not be bored for a while.
Previously, I've recommended some slice of life comics from WEBTOON and I hope that you found the recommendations as enjoyable as it was for me. In the next instalment of my WEBTOON recommendation series, I'll be introducing to you several comics from the comedy genre – in no specific order! 
---
1. Po's Little Planet
Author: _Miin
'A 7 year old little girl 'Po' and her best friend 'Ben' are spreading love throughout the whole world!'
Being the only series in this list to not have been featured, Po's Little Planet is definitely one of the hidden gems of the comedy (as well as slice of life) genre in WEBTOON. Following the random adventures of Po, we see life from the perspective of a little girl – mischievous yet so innocent. As you read, you'll find yourself shipping Po and Ben despite their age (tfw kids have better love lives than you do) as their interactions are extremely adorable, heartwarming, and hilarious. P.S. The author is a Malaysian! (Support local talents yo)
Link: http://www.webtoons.com/en/challenge/pos-little-planet/list?title_no=79475
2. Winter Moon
Author: R.Merryweather, Mayui
'A homosexual sorceror and a seductive priestess cross paths in an Online RPG.'
Brought to you by Indonesian illustrator, Mayui and Danish scripwriter, R. Merryweather, I'm pretty sure the synopsis has said all that's needed to be said about Winter Moon (lol). Set in an online RPG world, this comic has beautiful illustrations and a very… unique and quirky cast. When a hot-tempered homosexual sorceror crosses paths with a hot-tempered seductive priestess, you know that things are going to be a little (okay, maybe not a little) crazy. In all seriousness though, while you may feel that the length of each chapter is too short, this comic is truly worth a try.
Link: http://www.webtoons.com/en/fantasy/winter-moon/list?title_no=1093
3. Safely Endangered
Author: Chris McCoy
'Silly comics for silly people.'
If you love puns and dark humour, Safely Endangered is the best comic in WEBTOON for you. This is the type of comic that would make you either laugh out loud or make you feel like killing somebody right there and then. However, this comic is pretty well-rounded in terms of content as not only does the author make puns and dark humor, he also brings about episodes of nostalgia and occasionally, something thought-provoking. Particularly if you are a fan of science and fond childhood memories such as Winnie the Pooh or Superman, you'll definitely be able to appreciate this comic more.
Link: http://www.webtoons.com/en/comedy/safely-endangered/list?title_no=352
4. As Per Usual
Author: Dami Lee
'Have you ever eaten a sandwich so vigorously that crumbs got all over your hair and when you went to brush it off, split ends from your tired, disintegrating hair also fell out and you had to ask yourself, 'Am I even real?' No? Just me? Okay. Anyway, this is a comic about learning to be a real lady person.'
In As Per Usual, we follow our author, Dami Lee's journey in learning on how to be a real lady person. When I first read the synopsis, I went like 'Woah, learning how to be a real lady person is exactly what I want to know too'. As I read more and more episodes of As Per Usual, it may be short and may take you less than a minute to finish reading each episode but she somehow manages to make it all so memorable, and relatable at the same time. As she mixes in a little slice of life from her daily occurrence, she makes the comics even more interesting by occasionally adding in a hint of satire and balancing it out with realism.
Link: http://www.webtoons.com/en/comedy/as-per-usual/list?title_no=599
5. Brutally Honest
Author: Deya Muniz
'Funny things happen so I draw them.'
Somewhat similar to As Per Usual, Brutally Honest was initially on the Featured page, but currently back in the Discover page due to some personal issues. Following Brazil-based cartoonist Deya Muniz, she draws comics about what it means to be a woman in modern society, which I think most women would be able to relate to some of the funny episodes. One example being the almost impossible task of trying to save a brownie for tomorrow instead of eating it today (it's impossible, I'm telling you!). Check out Brutally Honest down below!
Link: http://www.webtoons.com/en/challenge/brutally-honest-/list?title_no=19879
6. Saphie: The One-Eyed Cat
Author: joho
'A comic about a one-eyed house cat with her fellow house cat brothers :3'
Cats! Who doesn't love cats? Following the daily life of Saphie: The One-Eyed Cat, this comics never fails to brighten up my day with its humor, simplistic yet beautiful art, and adorable characters. If you're a cat owner, you'd definitely find this comic to be extremely relatable which I did as I used to have pet cats. I feel that the author manages to portray her cats' characters extremely well, with one being a scaredy-cat, another a tsundere, and Saphie a glutton (lol). So try this comic out and I'm sure you will not regret it!
Link: http://www.webtoons.com/en/slice-of-life/saphie-one-eyed-cat/list?title_no=670
---
And there you have it, our Top 6 comedy comics from WEBTOON! We hope you enjoy these recommendations and do let us know if we've missed out on any of your own favourites in the comments section below! 😉
If you've not downloaded LINE WEBTOON yet, what are you waiting for?? It's free and available on both the IOS and Android platform!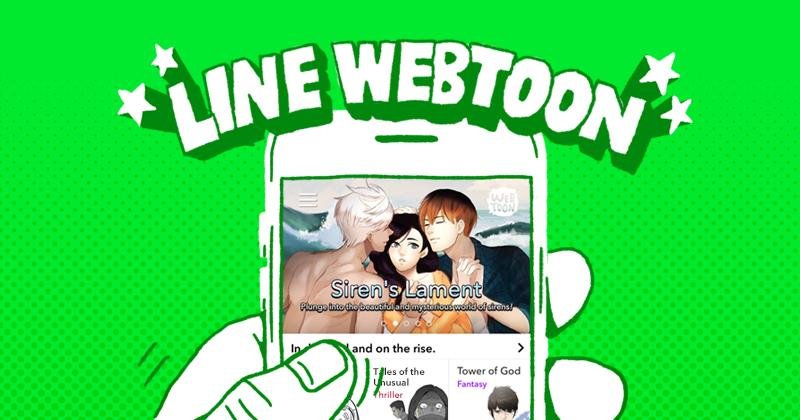 Like what you see so far? Subscribe to our newsletter by entering your email here!