Out of manga to read and searching endlessly for an alternative? Well, look no further! Introducing to you, LINE WEBTOON – a global digital comics service platform where you can read various comics for FREE on both the web and mobile while supporting the artists. With over 200 free online comics for you to discover, you'll definitely not be bored for a while.
Thus far in my WEBTOON recommendation series, I've recommended comics from both the slice of life and the comedy genre! Lately, I've been in the mood for some action manhwas with great plot and if you're also searching for something new to read, you're in luck! Here's my recommended action with a mix of fantasy and thriller comics from WEBTOON – in no particular order.
---
1. Tower of God
Author: Siu
'What do you desire? Money and wealth? Honor and pride? Authority and power? Revenge? Or something that transcends them all? Whatever you desire—it's here.'
Currently ongoing with 367 chapters (at the time of writing), Tower of God has been running since 2010 and its phenomenal success in the Korean community led to official translations into English and Japanese by NAVER as well as fan translations to other languages. While the art of the initial chapters may seem lacking and unattractive (for some), I can assure you that it improves gradually and becomes better which you will notice as you read. This webcomic has wormed its way into my heart with its lovable characters (with one exception) and intriguing world creation, so I'm pretty sure you'll enjoy this comic too!
Link: http://www.webtoons.com/en/fantasy/tower-of-god/list?title_no=95
2. UnOrdinary
Author: uru-chan
'The world is not perfect. Learning to deal with its flaws is just a normal part of life. But there comes a point where these imperfections spawn a crushing realization… that something needs to change…'
This webcomic kinda reminded me of Boku no Hero Academia with its 'superpowers is the norm' theme, but UnOrdinary, of course, brings a different twist to the premise. With its interesting plot and well-developed characters, it is no wonder that this comic is the number one title in WEBTOON. As you read each chapter, you'll find yourself wanting more. Especially with the author returning from her hiatus for Season 2, I'm honestly very excited to see what will be in store for us in the later episodes!
Link: http://www.webtoons.com/en/fantasy/unordinary/list?title_no=679
3. The Gamer
Author: Sangyoung Seong; Sang-A
'What if your life is just like playing a game? What if you can upgrade your status and gain more levels? A fantasy world is coming right at you!'
Don't you wish to live a life like a game where you can easily control your wisdom, luck, intelligence, etc? Well, in The Gamer, we follow Jihan Han who suddenly finds himself with this power one day, but is it all fun and games? The art style is really clean and simple, which makes it easy on the eyes. The story might be slightly cliché, but it's still a fun read! Also, if harem is your cup of tea, this is the right comic for you.
Link: http://www.webtoons.com/en/fantasy/the-gamer/list?title_no=88
4. Catharsis
Author: Ahniki
'Fear is a powerful emotion that can end up overtaking one's life. Leon thought he knew that. But when he's thrown into the demonic realm that Catharsis governs over, he'll learn that there is more to "true" fear than he could ever have imagined… But will he learn how to face it?'
Catharsis brings you into a world where our main character, Leon learns how to fight his inner demons… literally. The comic is quite slow-paced, and the art is not the best among the other webcomics in terms of the characters, but I've always liked the effort taken by the author for the background, background effects and use of colors. It definitely enhances the reading experience and it's pretty!! A slight warning though, this webcomic is of the thriller genre, so if you can't stand stories that give you the creeps, it'd be best if you don't read the comic. Otherwise, it's worth giving it a shot!
Link: http://www.webtoons.com/en/fantasy/catharsis/list?title_no=396
5. S.I.D
Author: Sadaham
'Follow the investigations of a detective who can see ghosts.'
The characters  in S.I.D (which also stands for Supernatural Investigation Department) all stand out in their own way, and not just by their hair color, but with their personalities as well. Within the Featured page, I feel that this is one of the most underrated webcomic despite its extremely detailed and stunning art (especially Si Mun's blue eyes). Similar to catharsis, this webcomic is also not for the faint-hearted so proceed with caution!
Link: http://www.webtoons.com/en/fantasy/sid/list?title_no=497
6. Duty After School (completed)
Author: Ilkwon Ha
'What would you do if your school's extracurricular activity was a military service amidst actual war? A class of students are turned into platoons of soldiers in a war against unknown, possibly alien, slime-like objects.'
At 50 chapters, Duty After School is the only completed webcomic in this list! Since it was recommended to me by several of my friends, I decided to try it out to see what's so good about it. Well, long story short, I was glued to my phone from the first chapter till the last, and I really enjoyed it. At times, it made me wonder how would I react if I were in their situation? As this webcomic is about high school students going into war against this unknown aliens, expect gore and even major character deaths. This is a comic you have to read if you're searching for something emotionally heavy and thought-provoking.
Link: http://www.webtoons.com/en/drama/duty-after-school/list?title_no=370
---
And there you have it, my personal Top 6 action with a mix of fantasy and thriller comics to read in WEBTOON! I hope you'll enjoy these comics as much as I did. If we've missed out any of your favourites, let us know in the comments section below so that we can check it out!
If you've not downloaded LINE WEBTOON yet, what are you waiting for?? It's free and available on both the IOS and Android platform!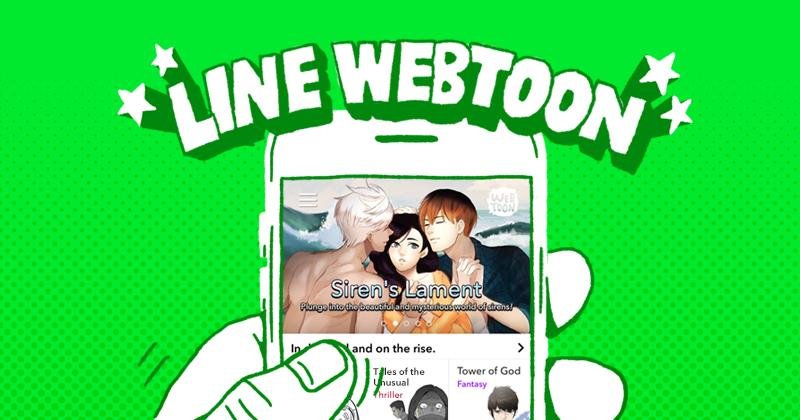 Like what you see so far? Subscribe to our newsletter by entering your email here!