The following article was submitted by Yue Lynn.
Back in February 21st, Image Comics held their annual "all-day event for fans, the retailer community, and the press to experience a showcase of exciting Image Comics announcements" aka Image Expo 2018. Simply put it, the event is of much marketing importance whereby you can imagine Image Comics yelling about their upcoming comic book series announcments with a loudhailer, telling the world and readers about 'coming soon products' (do note that not all upcoming books will be announced at this event).
Suffice to say, as a fan of Image Comics' creator-owned comics, I'm giddily thrilled with some of their upcoming series announcements, especially when some of my fav creators are part of said series' creative teams! As the famous saying goes "sharing is caring", I'm more than happy to share and introduce these teases to you readers!
Straight outta Image Comics' press release:
DEAD GUY FANCLUB BY ANNIE WU
Available: Fall 2018
Described by Annie Wu as a "little black comedy", this new series is about the founders of a rock star's fan club reuniting in adulthood to investigate the suspicious death of their hero and the involvement of an unhinged member of their old flock.  Additionally, she also posted the book's chapter one, page one to entice y'all:
DEATH OR GLORY BY RICK REMENDER & BENGAL
Available: May 2018
Death Or Glory is a high speed convoy crime thriller rocketing across the American West that examines our dwindling freedoms and the price paid by those who fight for an untethered life on the open road.  Meet Glory, raised free in a convoy, off the grid, amid the last men and women truckers fighting automation to continue living the American mythology of the open road.  Now, in order to pay for her beloved, dying Father's surgery, Glory has three days to pull off four dangerous cross country heists with mob killers, crooked cops and a psycho ex-husband all out to bring her in or die trying. 
This series is brought to you by two superstars in the comic world so yes, a pile of anticipation and hype are piled on this. Here's the first issue (it will have 48 pages) cover by Bengal and do click here to see some preview pages from the series:
Additionally, if you wanna read Rick Remender's interview regarding Death Or Glory and see some variant covers of issue 1, click here!
SHANGHAI RED BY CHRISTOPHER SEBELA & JOSHUA HIXSON
Available: June 2018
Shanghai Red is a turn of the century revenge thriller, a story that stretches from the deck of a boat outside Shanghai to the bleak streets (and the secret tunnels beneath them) of Portland, Oregon; a violent journey of vengeance, identity and family. It's also worth mentioning that I'm a fan of Sebela's Welcome Back, so hook, line and sinker, here I come.
CROWDED BY CHRISTOPHER SEBELA, TED BRANDT, RO STEIN & TRIONA FARELL
Available: Summer 2018
In Crowded, a platform called Reapr allows anyone to crowdfund assassination attempts. The parody ignites when protagonist Charlie Ellison is forced to fend off a wave of hitmen with the help of a low-rate bodyguard named Vita. Did I mentioned that I'm a fan of Mr Sebela?
BLACKBIRD BY SAM HUMPHRIES & JEN BARTEL
Available: October 2018
A modern fantasy story best described as Harry Potter meets Riverdale. It follows a young woman named Nina who discovers a neon-lit world of magic masters in Los Angeles. Now they've kidnapped her sister, and Nina is the only one who can save her. Knowing Jen Bartel's brand of colourful palette and soft lines, this comic is gonna be an explosion of spice.
ECHOLANDS BY J. H. WILLIAMS III & HADEN BLACKMAN
No release date has been selected yet for this series
Joining J. H. Williams (Sandman: Overture, Batwoman) and Haden Blackman (Elektra, Batwoman) for this series are colourist Dave Stewart and letterer Todd Klein. Echolands is an all-new mythic fiction genre mash-up series in, a tale where the last war on Earth starts with Hope's sticky fingers…  On a world that has forgotten its own history, the key to excavating the past is in the hands of a young thief who must escape a vengeful wizard and his unstoppable golem. FYI, this book's creative team is 'stacked' so…
JOOK JOINT BY TEE FRANKLIN & MARIA NGUYEN
Available: October 2018
Jook Joint is a 5-issue time-period horror miniseries about a brothel/jazz club exposing the social evils of racism, rape, domestic violence, and inequality. Because of its subject matter, Jook Joint is set to launch in October 2018, in time for Domestic Violence Awareness Month. Franklin and Nguyen will work with Image Comics on coordinating special charity variants to benefit Joyful Heart, a non-profit founded by Mariska Hargitay which places focus on healing, education and advocacy.
"As a domestic violence survivor, this is a story I've been working on for years. It's been extremely cathartic and therapeutic. It was important for me to have an artist who understood what JOOK JOINT meant to me, before inviting them to embark on this journey with me," said Franklin. "I appreciate that Image Comics has allowed me to tackle this subject matter, in addition to working with us on charity variants for Mariska Hargitay's Healing Heart foundation. I now have an opportunity to use my talents to help survivors like myself. People have helped me when I was going through a rough time in my life and now I want to give back."  Courtesy of Polygon+Tee Franklin+Maria Nguyen, here are some preview pages from Jook Joint: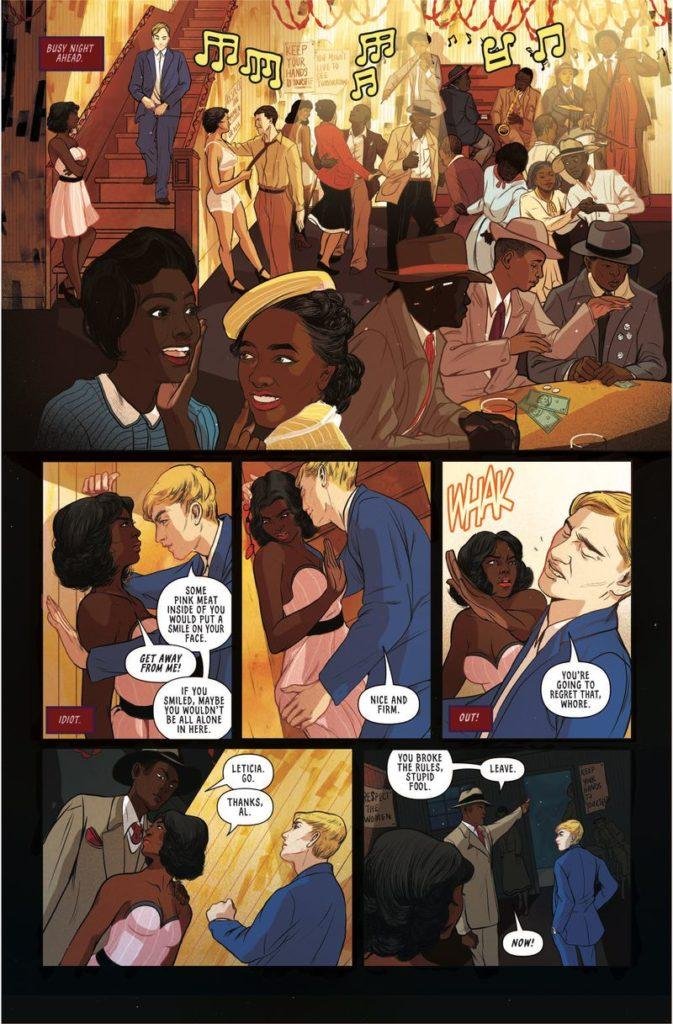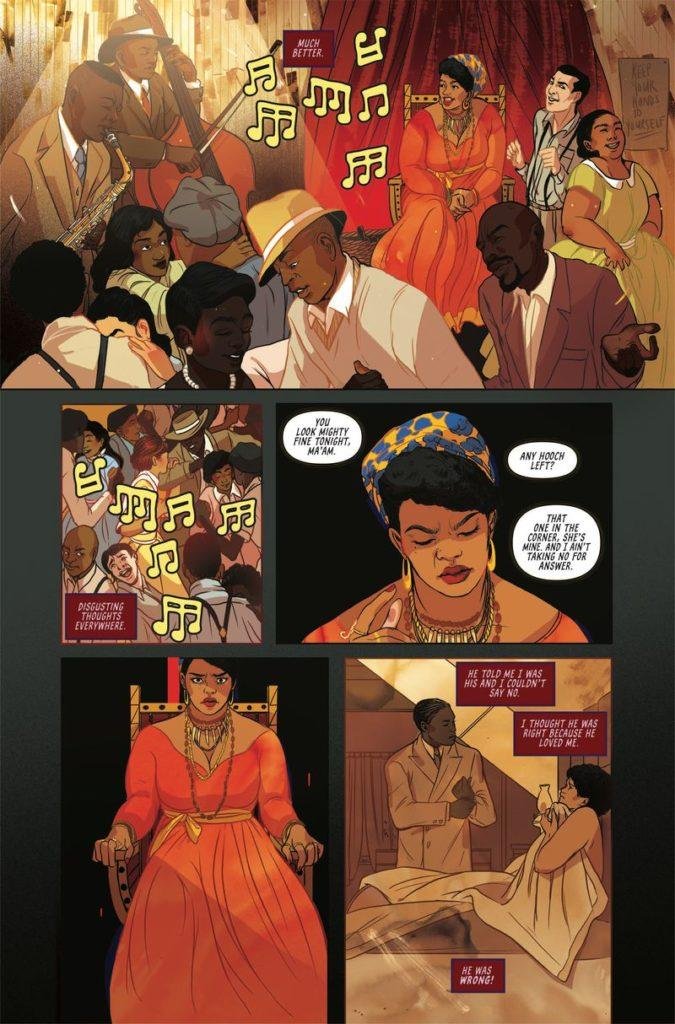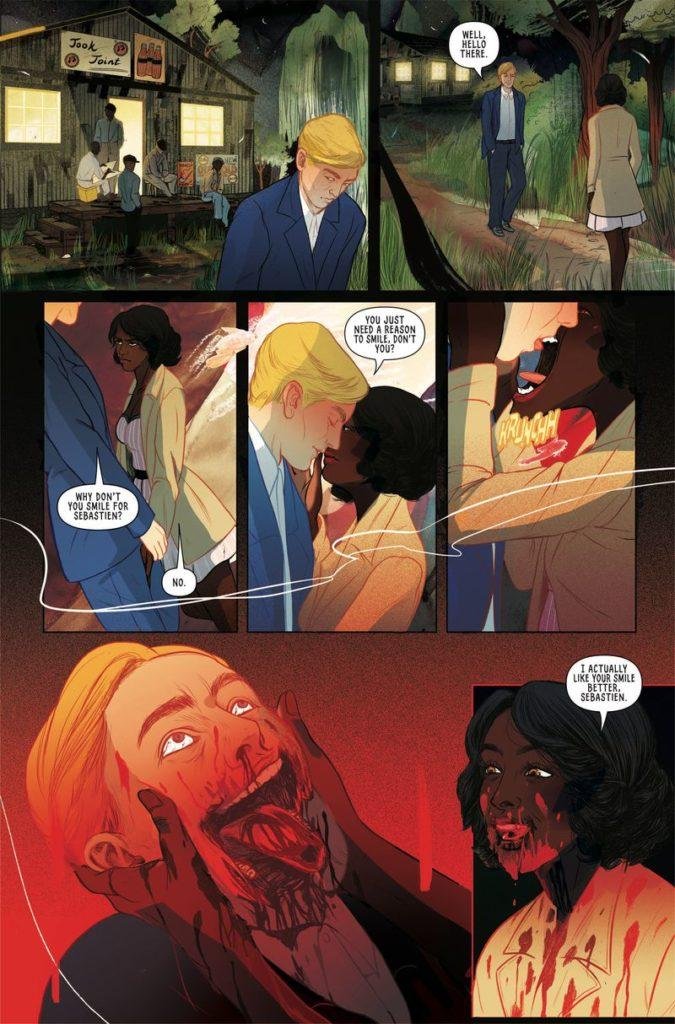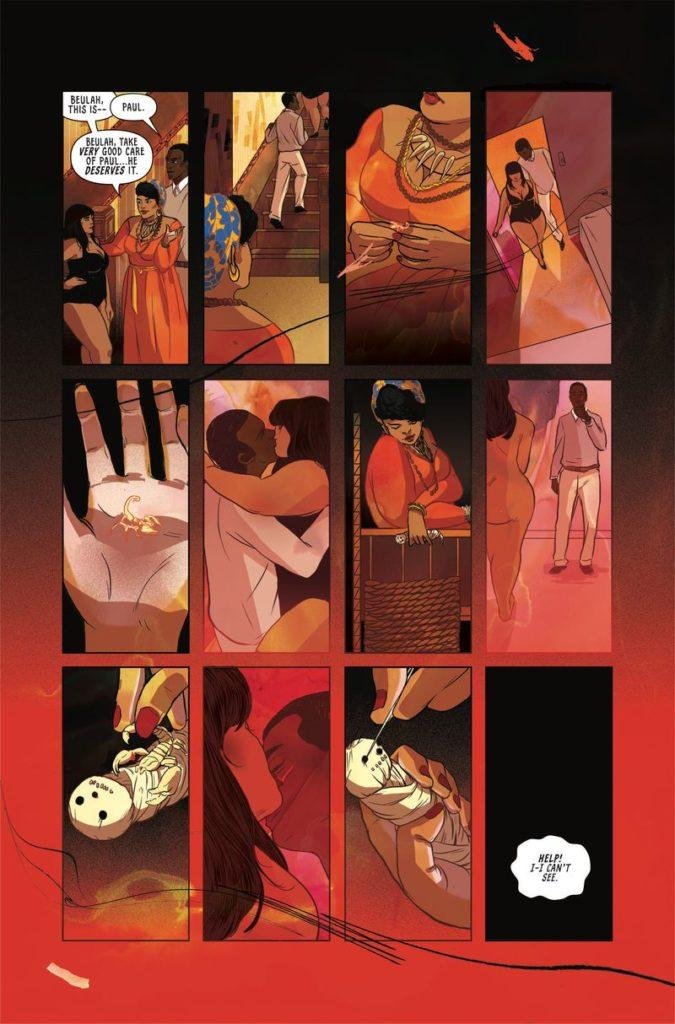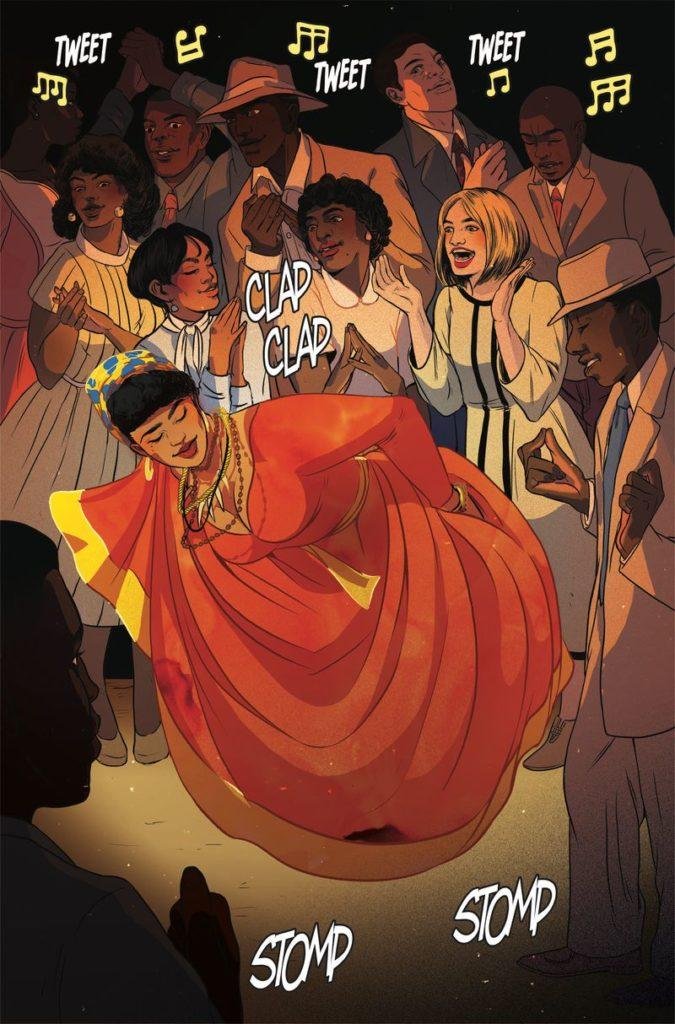 ---
You can check the full list of Image Expo 2018 announcements here.
When Yue Lynn isn't busy writing about video games for Gamehubs, you can find her gushing about comics and Overwatch.
Like what you see so far? Subscribe to our newsletter by entering your email here!