Everyone is a commitment phobe these days, especially when it comes to lengthy manga. Seriously, if I had 50 cents for every time someone told me, "I'll just wait until it's completed!", I would probably be able to fill up an entire swimming pool with just coins. What more, with so many series spanning over hundreds of chapters, and possibly tens of years to wait for it to complete, waiting for any series to wrap up before you begin reading is just plain unappealing.
That's why, I think it's time to take the plunge. I've picked out 5 on-going manga series that tick off everything on the list: Amazing story? Check. Easy to follow? Check. Updates on a regular basis? Check. Trending with a majority of the community? Check.
Now, let's check them out!
1. Boku no Hero Academia (My Hero Academia)
This manga is the first on my list, and honestly, if you have good taste it should be the first on yours too. Boku no Hero Academia takes place in a world where 80% of humanity have manifested superpowers, or "quirks", as a result of a species wide genetic evolution. Our main character, unfortunately, is part of the 20%. Izuku Midoriya has wanted to be a hero ever since he was a child, but his lack of a quirk prevents him from going far with his dream. However, that reality is about to change when he meets the number 1 hero and his idol, All Might!
Although the premise seems cliche at first, this zero to hero story has managed to singlehandedly pump new life into the Shounen genre. Its story is well developed with fleshed out characters, consistent execution, a gorgeous art style, and most importantly, no reliance on sexual undertones or tropes to carry forward the plot… and that's to say the least! Its plot is only at the tip of the iceberg at this point, only 100+ chapters in, so its a great time to pick it up!
2. Haikyuu!!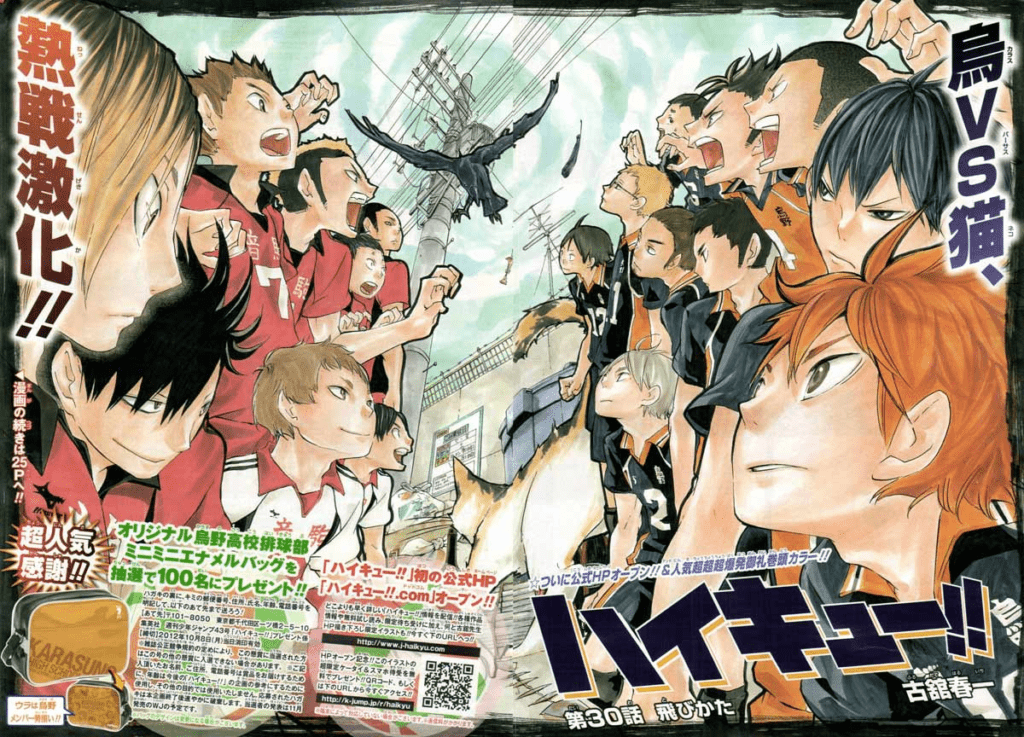 Haikyuu!! centres around Shoyo Hinata, a short and hyperactive boy with an intense love for volleyball. He first began the sport after being inspired by a volleyball ace nicknamed "Little Giant". He admired him so much, he re-established his middle school volleyball club just to compete. Unfortunately, his career turned out to be short-lived, markedly after his team was brutally defeated by the "King of the Court", Tobio Kageyama. Determined to turn things around in high school, he joins the Little Giant's alma mater. But as fate would have it, he comes face-to-face with this rival from middle school once again.
Trust me when I say this is the best on-going sports manga out there. In a genre that's become overpopulated with outlandish, superpower-like "skills" and excessive fan service, Haikyuu!! is a story that brings out the essence of what a true sports manga should be about: teamwork, friendship, ambition, and hard work. It's currently close to 300 chapters, but that's more of a benefit than a loss in my opinion – more content to enjoy at one go!
3. Gekkan Shoujo Nozaki-kun (Monthly Girls Nozaki-kun)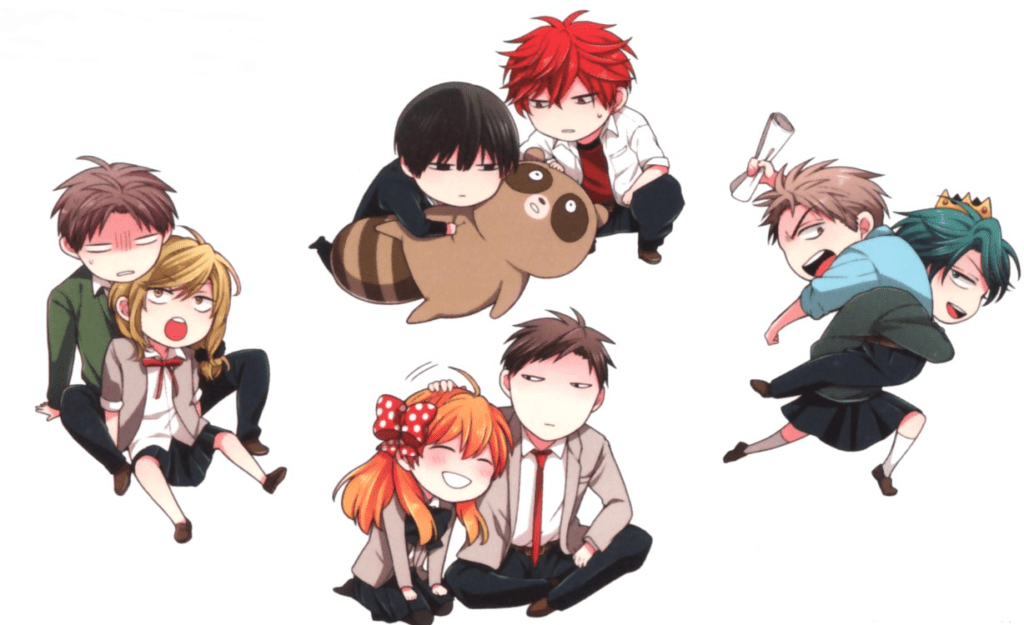 My choice 4-koma for the list, and here's why! Gekkan Shoujo Nozaki-kun is a hilarious story centering around Chiyo Sakura, a cheerful and enthusiastic highschooler who's desperately in love with her schoolmate, Umetarou Nozaki. One day, she gathers the courage to confess to him, but instead of saying she likes him – like a normal person would – she exclaims: "I'm your biggest fan!" Much to her confusion, Nozaki simply hands her an autograph. It's only later that she realises its signed under the name Sakiko Yumeno, a well-known Shoujo manga artist!!
As a 4-koma, this series is naturally easy to follow, but its quirky sense of humour and clever parodies of Shoujo tropes is what makes this series stand out from the rest. If you're a fan of romance, or just looking for a fresh breath of air, try reading this series!
4. One Punch Man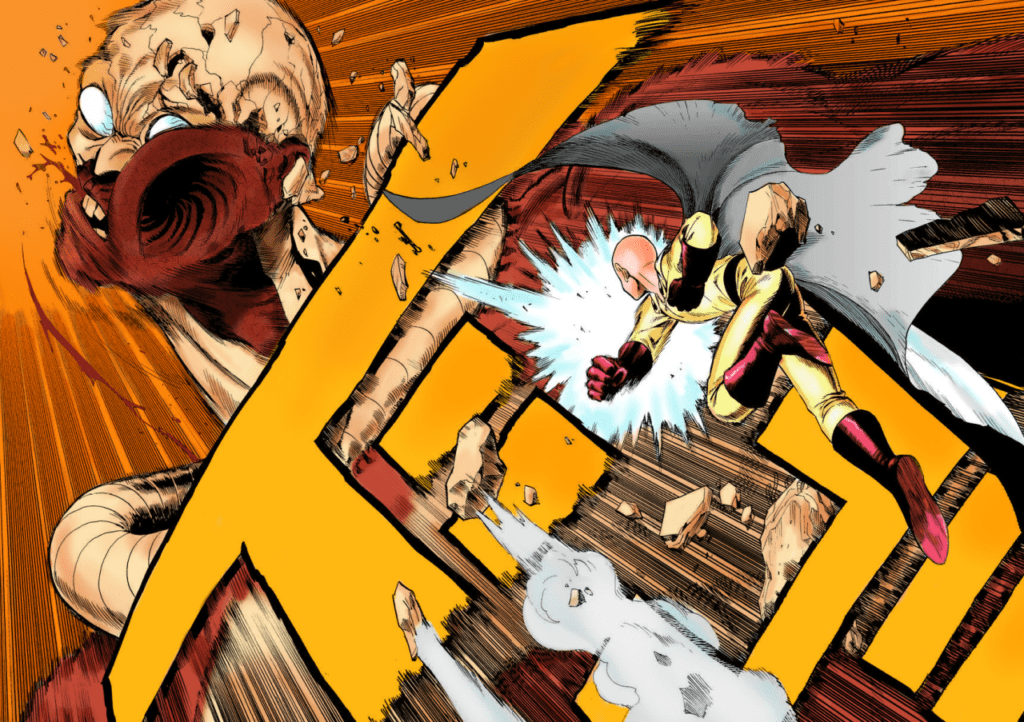 After the immensely popular anime with no second season in sight, it's a great time to pick up One Punch Man! If you're part of the 1% of the community that has no idea what this series is about, firstly, shame on you. Secondly, this manga follows the ordinary (?) life of Saitama who has the extraordinary ability to defeat everything he fights in one punch. This superhero parody follows his journey to becoming recognised as a real hero, while facing the problem with this overpowered status, not being able to enjoy the thrill in battle any longer.
This series made waves in the community when it first released as an anime. The manga, which has continued on his adventures since then, is an equally fun experience. Although less plot heavy than most series, it brings a fresh breath of air into the genre, especially through its strange main character. So far, the manga hasn't even hit 100 chapters yet, so it's a good time to join in!
5. Shokugeki no Souma (Food Wars!)
Shokugeki no Souma is probably the most popular cooking series this past decade. Its main character is Souma Yukihara, a highschooler at one of the most elite cooking schools in the nation, Tootsuki Culinary Academy. Only 10% of the students ever graduate this school thanks to their strict requirements, but Yukihara quickly makes a name for himself with his unique cooking methods and thirst for knowledge. Infamously, he finds himself involved in a great number of food wars, a.k.a. "shokugeki", where cooks face off in one-on-one cooking battles in order to settle disputes.
This manga is incredibly satisfying to read. The story constantly retains a high level of excitement while the quality of art is impeccable. While the story gets repetitive after awhile, it doesn't detract from how fun it is to follow. I also appreciate that it doesn't exploit fan service as a plot device, despite it being classified as an "ecchi" series (you'll see why.) The series is at approximately 250 chapters at the moment, but trust me, you'll catch up in no time.
---
Now, it's your move. Adopt my recommendations? Or do you have some of your own? Leave us a comment below and share your thoughts!