Disclaimer: The article might contain spoilers about Work, Fight and Love
Artist: Yoo Hajin
Chapters: 57 (as at the time of writing)
Status: Ongoing
Genre: Shounen Ai, Romance, Drama
Summary: 
Soohan likes his uneventful days working at a small ad agency. But when new guy Taeyul from a big-shot ad firm joins the team, all his quirks get on Soohan's nerves – especially the undeniably good looks that remind him of his first love…
Our thoughts on Work, Fight and Love
1. This BL manhwa has a solid plot with a decent amount of drama and the occasional angst. The characters' interactions and relationships are portrayed realistically with great emphasis on character development.
2. As expected of Yoo Hajin, every character of hers is unique and they all stand out in their own way. What the characters go through in the ups and downs of life make it easy for readers to relate to them.
3. On the romance end, I enjoy how the characters do not simply jump into a relationship together. While there are some clichés involved such as the straight guy becoming bent, and/or one party having to break up with the other to protect them, they are all brilliantly executed with sound reasoning.
4. The only thing that I do not fully enjoy is the hit-or-miss art style. Although Hajin's characters look really good (eye candy!!), there are times where they look very stiff and rigid. Her chibi/comedic art is extremely adorable though!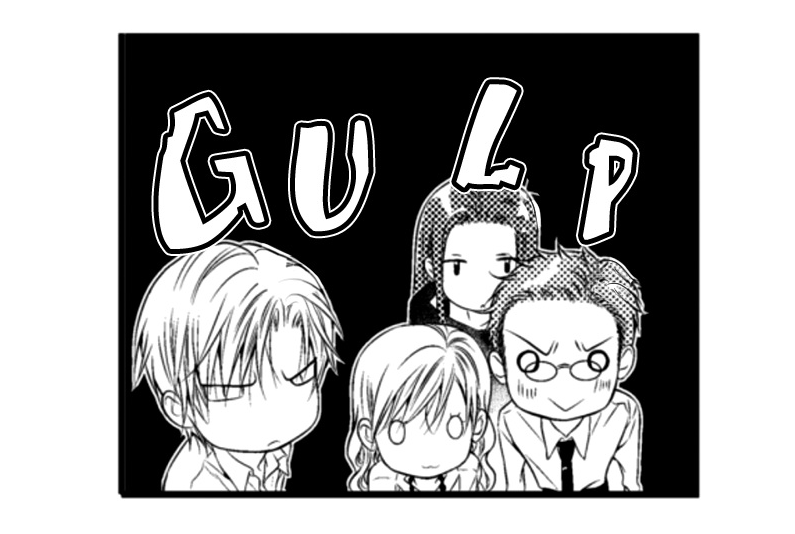 Trivia
1. Yoo Hajin's most popular work is the one and only "Totally Captivated" which is also known to be a classic among fujoshis. Other works of hers include "His House".
2. Although most BL Korean webcomics are usually colored, Work, Fight and Love still follows the traditional black-and-white style.
3. Work, Fight and Love can be found at Netcomics, Tappytoon, and Lezhin (Korean version).
Verdict: Read it!
This manhwa is one you don't want to miss as it has a brilliant plot, unique characters, and realistic story-setting! As we follow the main characters go through situations related to their love lives (which can be extremely relatable for some), you'll find yourself getting emotionally invested in no time. While the art may be a turn-off at times, its flaws can be easily ignored as everything else about it is worth the read.