Virtual Youtubers (VTubers) have taken the Internet by storm in recent years. With established VTubers reaching new heights every day, and many new faces debuting from all over the world, it's safe to say that VTubers are the future of online streaming.
Being huge fans of the Vtuber community ourselves, we decided to put together an event celebrating virtual talents across South-East Asia: Virtual Idol Party (VIP), a full day of fun games, activities and performances featuring 15 different SEA VTubers! Happening this Saturday on 10th April 2021, anyone can join the fun by tuning in to THE MAGIC RAIN's Facebook page and YouTube channel from 11:00AM to 5:00PM (GMT+08:00).
Tune in to watch an exciting lineup of SEA VTubers as they entertain from the comfort of your own home. Let's see what we have in store for you!
Event Highlights
Drawful 2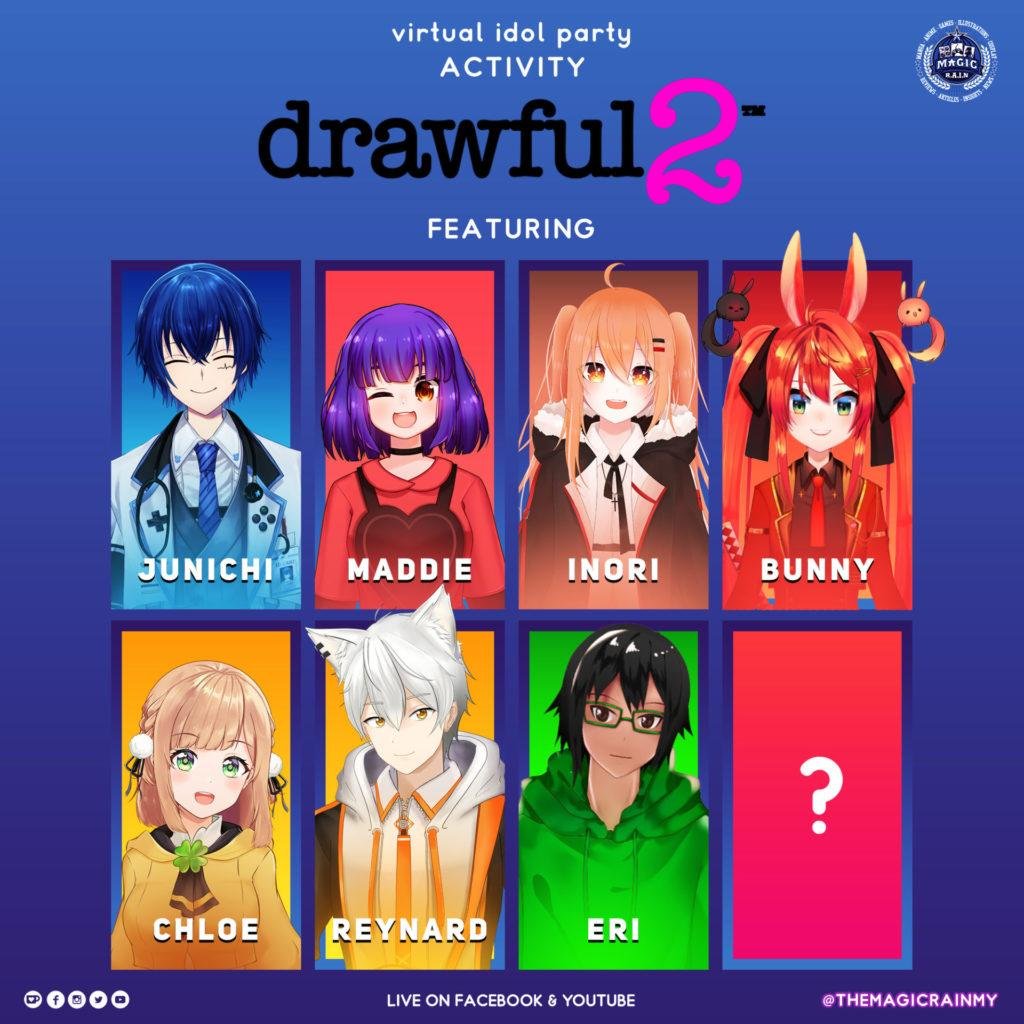 Ever wondered if Maddie, Junichi, Usami Bunny, Akitsuki Inori, Eri, Chloe Pawapua and Reynard Blanc are good at drawing? Well, you can find out this Saturday, where they will be playing Drawful 2! There will also be a special guest joining the fun, so stay tuned for the big reveal!
Jeopardy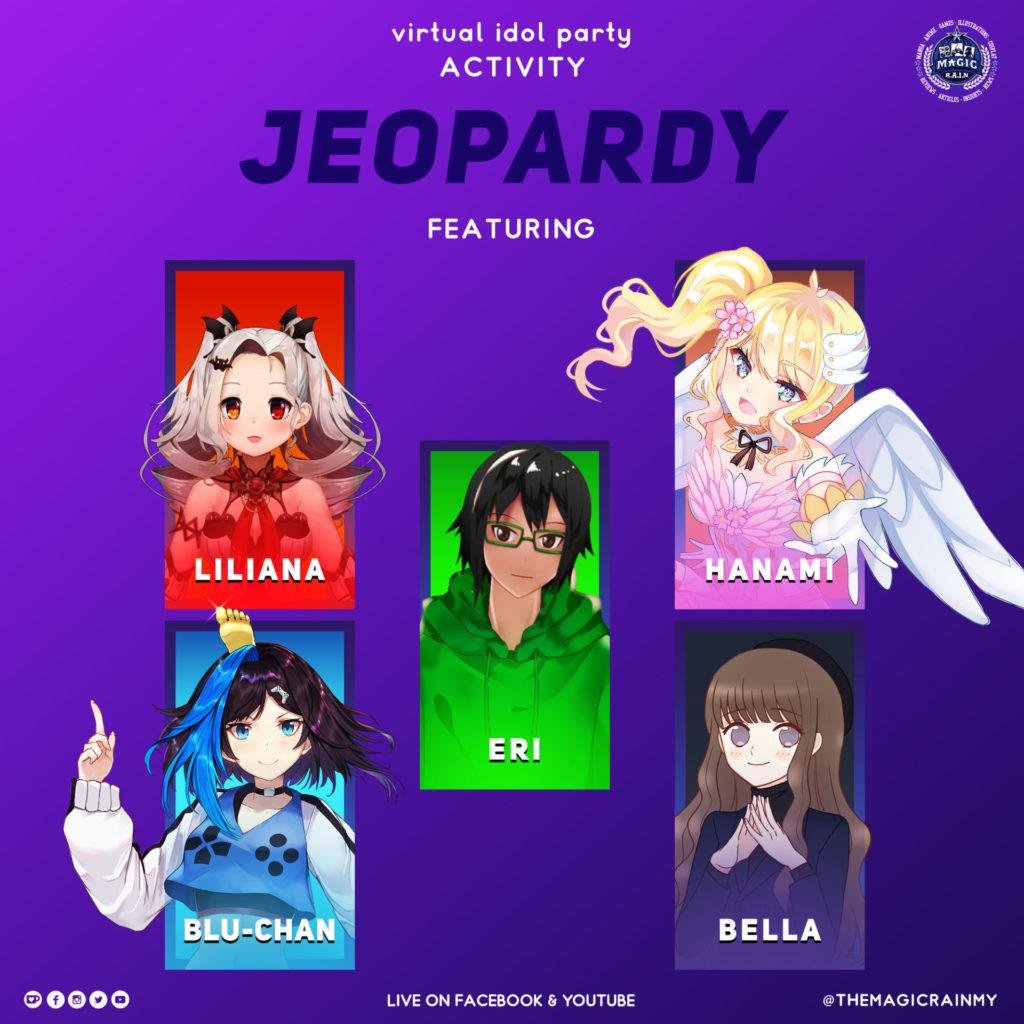 A TV game show classic brought to an online event! Liliana Vampaia, Bellayukihime, Eri, Blu-chan and Hanami Arisa will be challenging themselves in a game of Jeopardy. Be sure to watch and see who gets crowned the winner in this battle of the brains! (P.S.: You can also challenge yourself by commenting your answers to the questions on screen!)
Bake N' Switch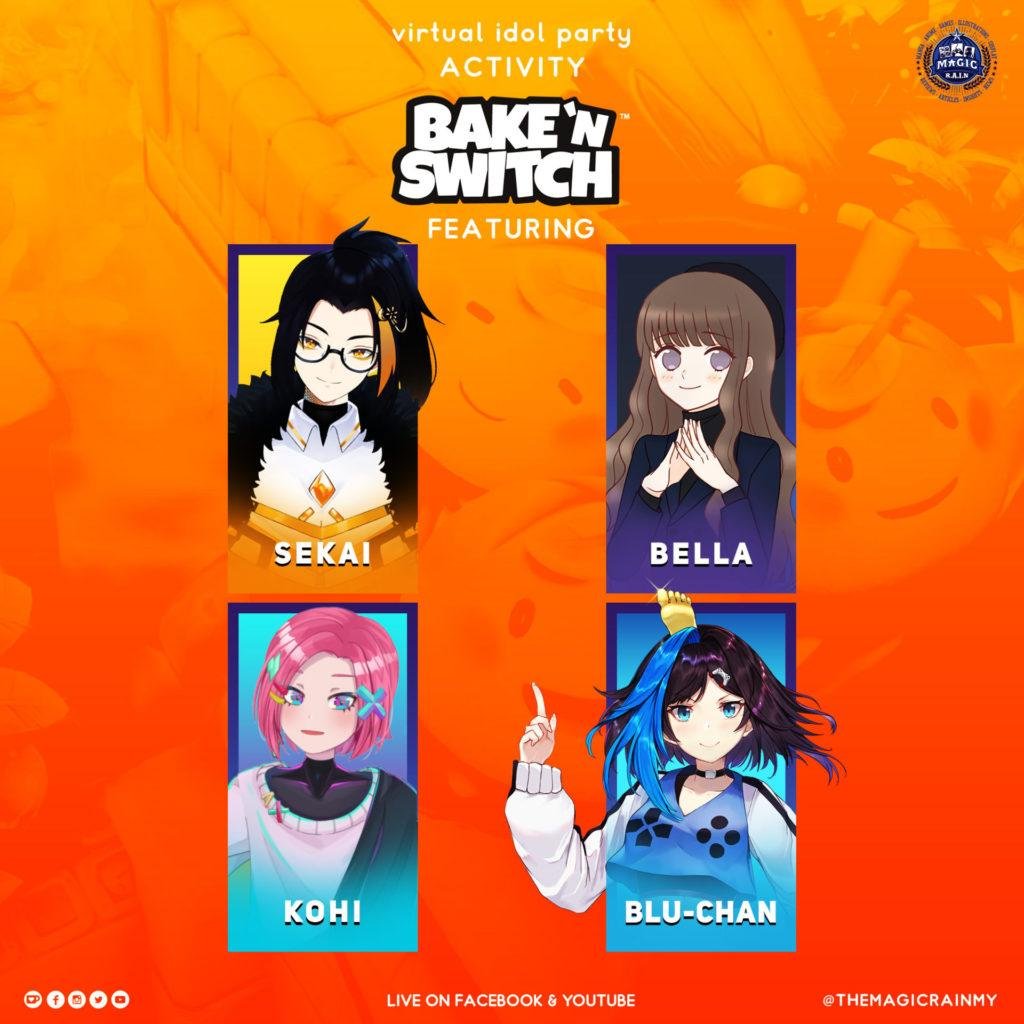 Calling all bakers! Bellayukihime, Blu-Chan, Momoiro Kohi and Sekai will be joining forces in a game of Bake N' Switch. After a friendly session of co-op gameplay, they will be indulging themselves in a few rounds of Player Vs Player (PvP). How much can they score and who will come up on top in PvP? The answers will be revealed this Saturday!
Special thanks to the team at Streamline Studios for making this segment possible! We will also be giving away 2 Bake N' Switch Steam keys onstream during this session, so be sure to look out for the announcement.
Karaoke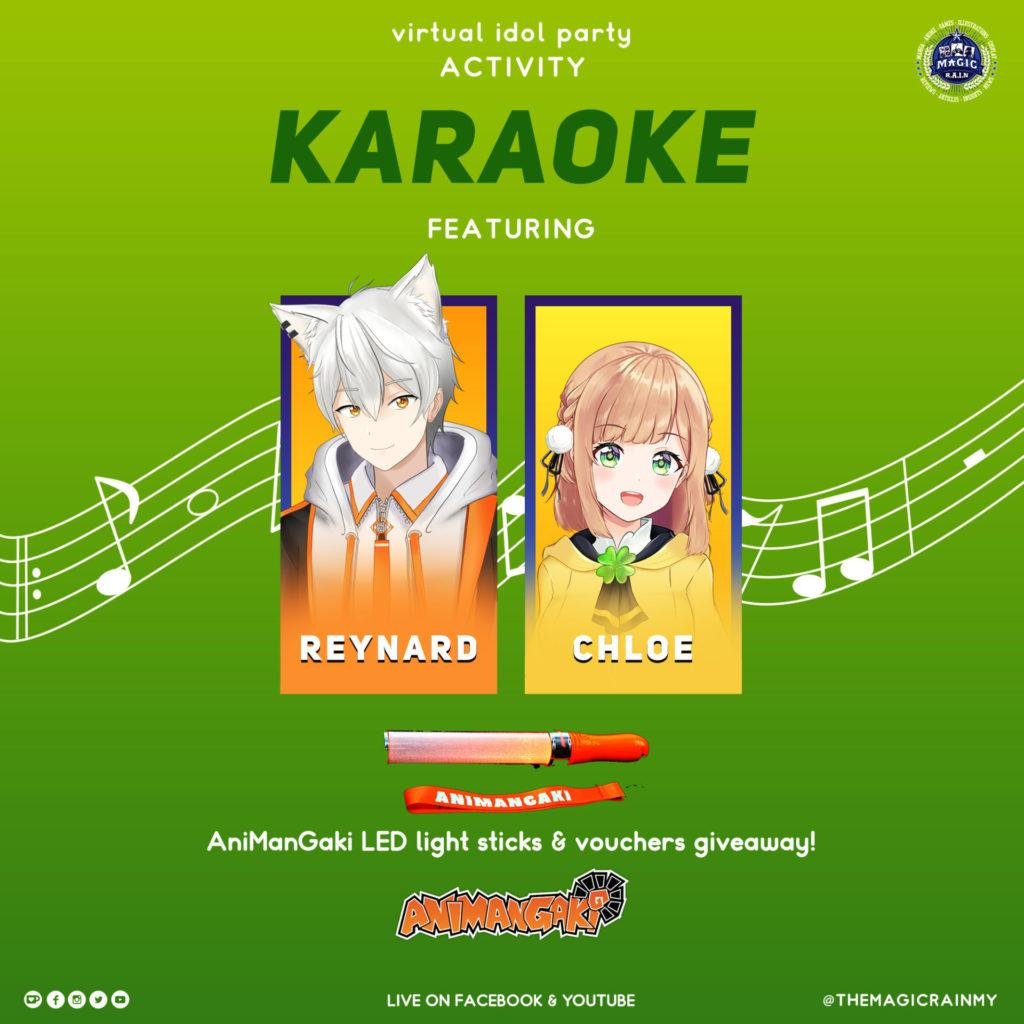 Want to relax with some awesome tunes? Chloe Pawapua and Reynard Blanc from Indonesia will be taking over the stage with their amazing vocals. Join in and singing along with them as they perform!
We would like to thank AniManGaki for sponsoring this activity! If you're feeling lucky, why not click here to join our exclusive AniManGaki merch giveaway?
Among Us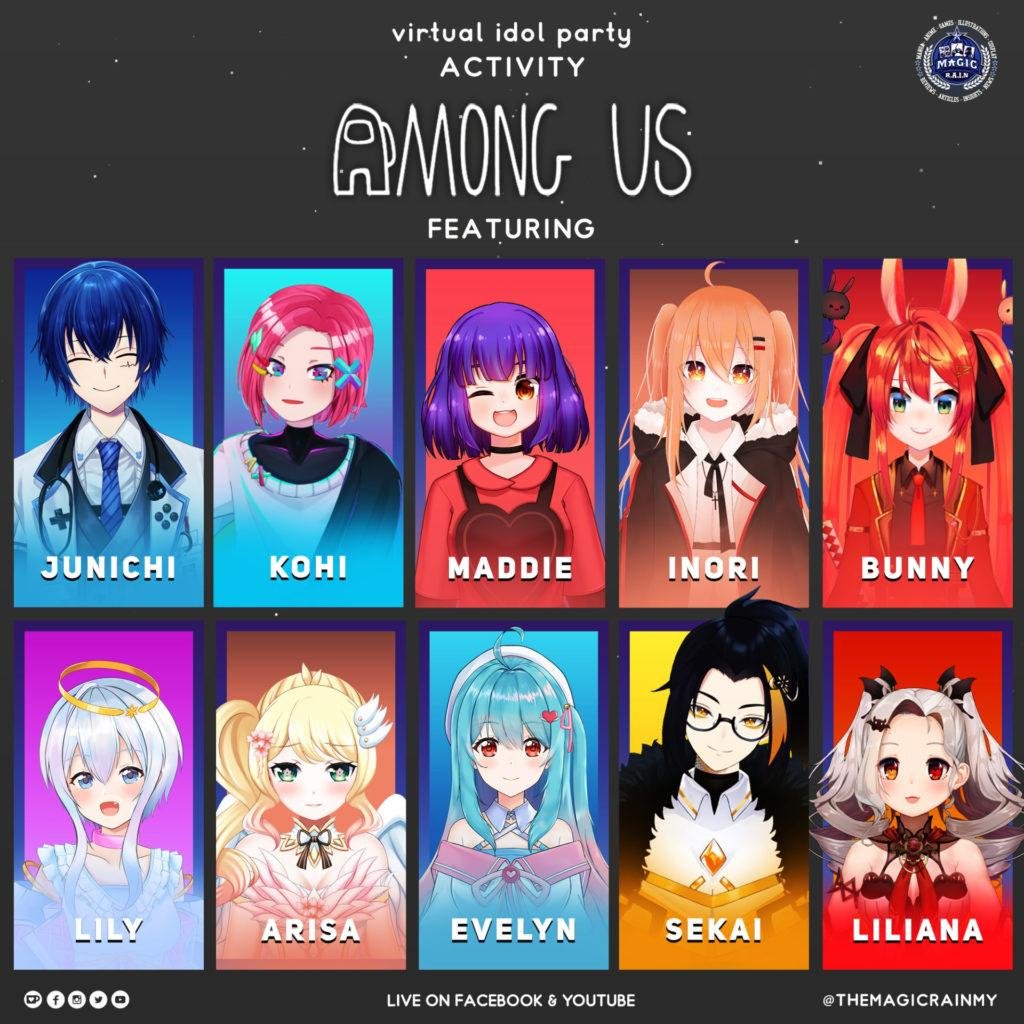 Lastly, the final program of the day is none other than the viral co-op game Among Us! Be entertained by Junichi, Usami Bunny, Momoiro Kohi, Liliana Vampaia, Akitsuki Inori, Sekai, Hanami Arisa, Maddie, Evelyn and Lily Ifeta as they try to survive till the end. Can the impostor successfully outsmart the crewmates without being caught? Only one way to find out!
---
Are you excited to meet the featured VTubers? Join us on our Facebook page and YouTube channel this Saturday (10 April 2021) for some wholesome fun!
For more information about #virtualidolparty, visit our Official Event Page at https://bit.ly/3mfiqN3 .