Are you a fan of First Person Shooting (FPS) or Real-time Strategy (RTS) games? Then you'll want to know all about Eximius: Seize the Frontline, the latest game from our friends at Ammobox Studios! This strategy-shooter hybrid game with a seamless blend of FPS and RTS action was released on PC on 16 March 2021.
What does this game have to offer? Let's dive into the details.
Basic Overview
Eximius is designed to be a highly-strategic 5v5 FPS, where one player on each side supports their teammates from a RTS viewpoint by commanding AI infantry squads, vehicles, and air support. The game combines traditional FPS functions with team coordination and clever strategies.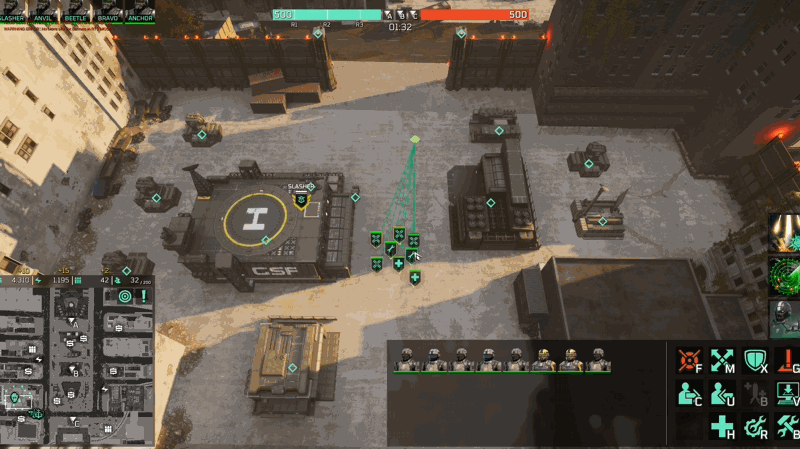 The Story
Get ready to suit up and step onto a next-generation battlefield where rival security contractors compete to establish nations following a catastrophic event that has thrown the world into chaos. Declare allegiance to a faction and coordinate with teammates as members of five-player squads to capture and secure resources, defeat enemy combatants, and claim victory.
After that, step into the role of advanced infantry Officers who strike hard and fast. Coordinate with squadmates to flank enemies, capture resources that keep the war machine running, and gain a tactical edge. Officers wield a variety of armaments, but excel when outfitted in Vanguard battlesuits. All 10 of these mechs come with a range of skills and customizable loadouts that can turn the tide of battle. Avoid detection by cloaking in the Orion model, protect squadmates with the guardian-class Aegis' shield, or rain missiles down on foes in the Assault suit.
You'll also be able to oversee the action and direct the flow of each engagement as a Commander, whose ability to see the battlefield from a birds-eye-view provides a vital strategic perspective. Switch from firefights to tactical assistance, making use of a real-time-strategy interface to direct NPC units, build strongholds, request reinforcements, and even call in devastating aerial bombardments.
Lastly, players will be able to experience an intense fusion of white-knuckle action and deep strategic play across online multiplayer matches melding the best aspects of FPS and RTS games. Fill a range of roles during the course of a single match by swapping battlesuits and coordinating with allies as a Commander to deal decisive blows, compete across Strategic and Cooperative modes, or take the fight offline in Skirmish mode, where Officers and Commanders can take on waves of AI foes.
Director of Ammobox Studios, Jeremy Choo, had this to say about the game: "Eximius: Seize the Frontline offers players a wholly unique online experience. We began developing Eximius to explore and expand upon the boundaries of both FPS and RTS games. We're thrilled to have players across the globe experience the next-generation of warfare with Eximius: Seize the Frontline on Steam!"
---
If you are interested, Eximius: Seize the Frontline is now available on Steam and the Humble Store for $29.99! It is currently only available in English, though German, Russian, and Chinese (Simplified and Traditional) language support will be coming soon in a post-launch patch.
Visit their official website to learn more, and don't forget to join the Eximius community on Twitter, Facebook and Discord!