Looks like Christmas came early! The Overwatch holiday event, Winter Wonderland, began on 11 December 2018 and will last until 2 January 2019, giving players a solid three weeks to grind for achievements and cosmetic items before it ends.
Coming round again from last year, players will get to play the event's two co-op brawls, Mei's Snowball Offensive and Mei's Yeti Hunt. Snowball Offensive is a 6v6 elimination-style brawl where Mei is the only playable character, whereas Yeti Hunt pits five Meis against one Yeti Winston in which each side's goal is to eliminate the other.
But that's not all! There is a whole slew of new cosmetic items available to unlock and enjoy this year. To make things simple for you, we've listed everything that's new below. (You can thank us later. *hair flips*)
---
Legendary Skins – Widowmaker, Symmetra, Junkrat, Lucio, Zarya, Mercy, & Soldier: 76
There are a whopping SEVEN new Legendary skins for this event, including the long-awaited Mercy Sugar Plum Fairy skin. (Seriously, how is this her only Christmas skin so far?!) Other highlights from this year's batch is Symmetra's Figure Skater skin, Junkrat's Krampus skin, and of course – it's hard to say no to Zarya when she's wearing that adorable bear hat.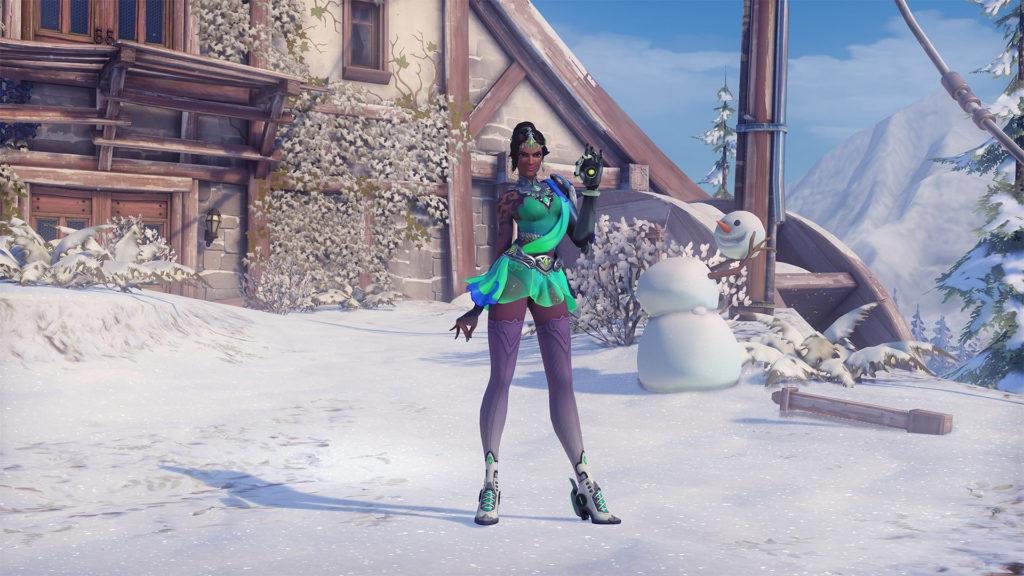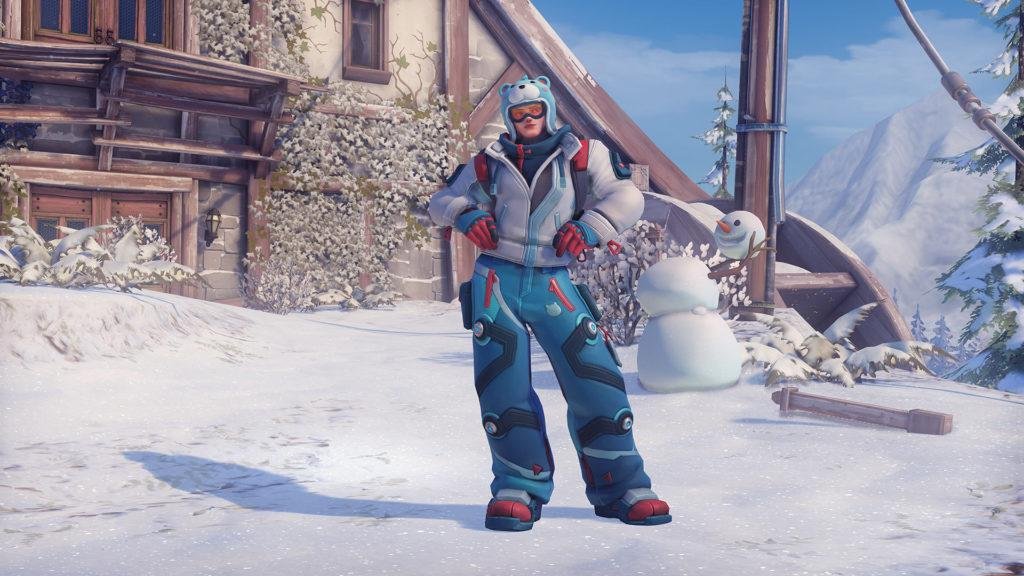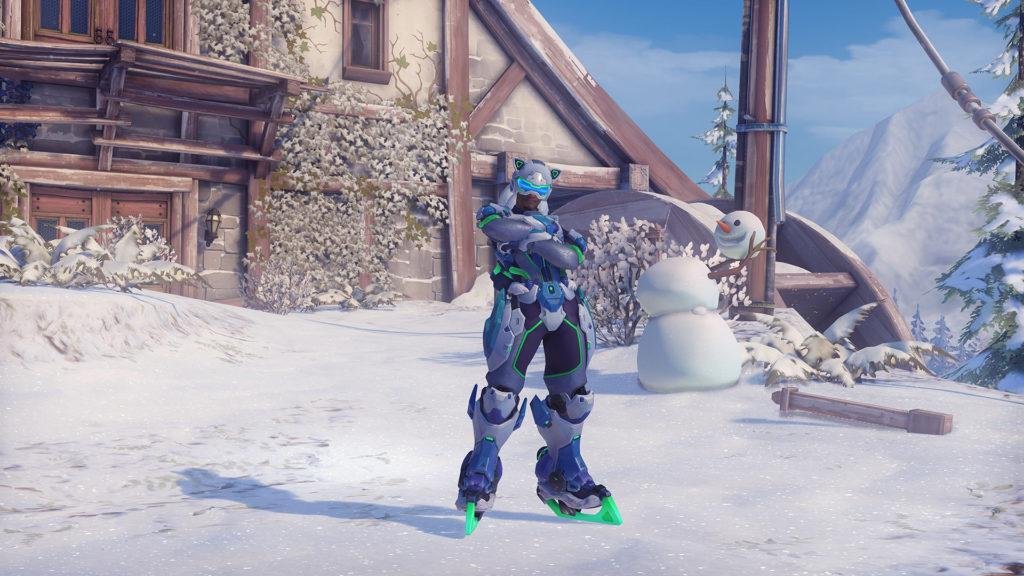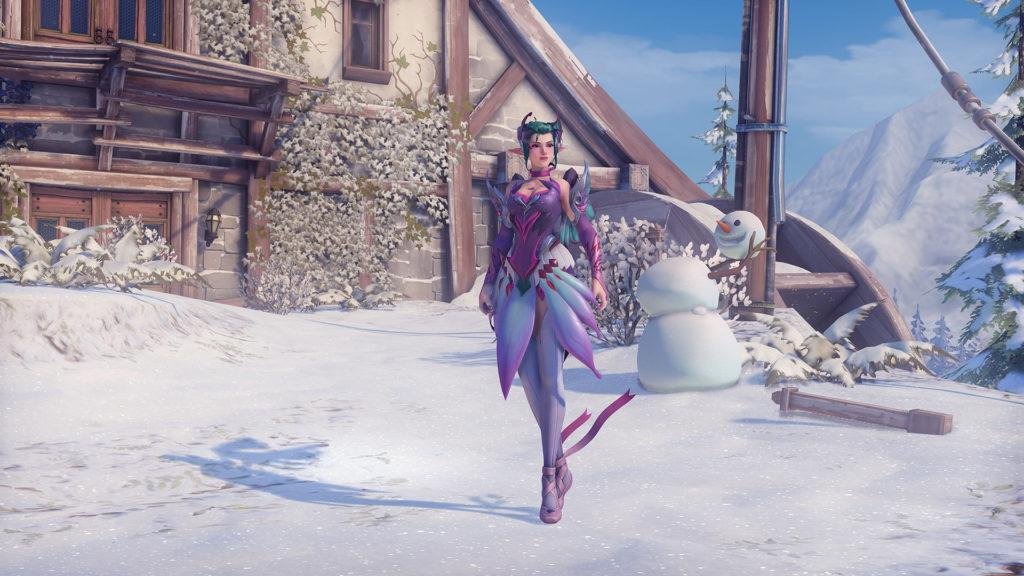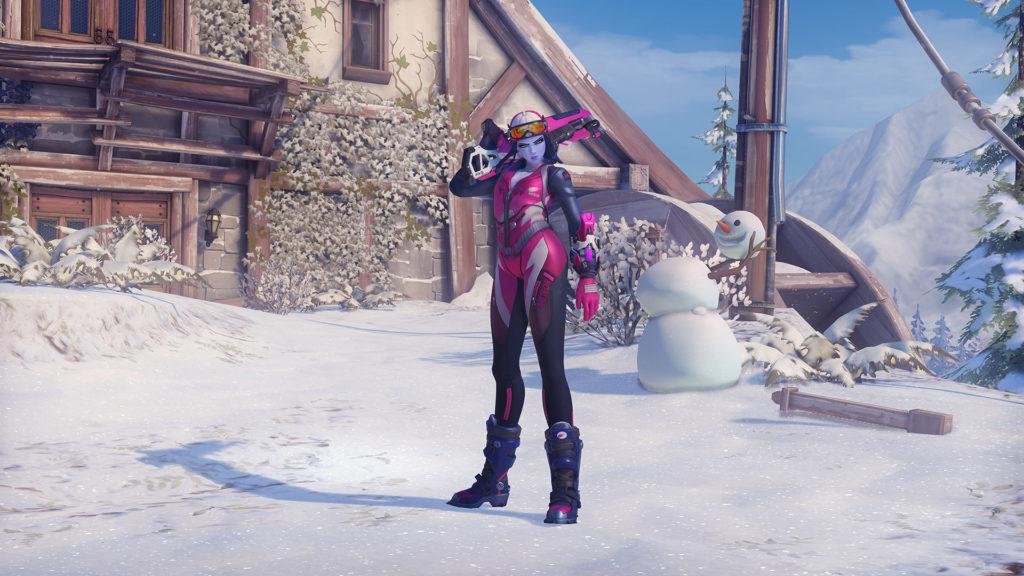 Epic Skins – Reinhardt, Bastion, & Ashe
Winter Wonderland got the same number of Epic skins as the previous Halloween event, but are we complaining? No, not really. Bastion looks adorable wrapped up in Christmas wrappers and ribbons, while Reinhardt looks like a gift himself with a ribbon adorned on his right shoulder. But I think what takes the cake is a frosty new Epic skin for Overwatch's newest character, Ashe!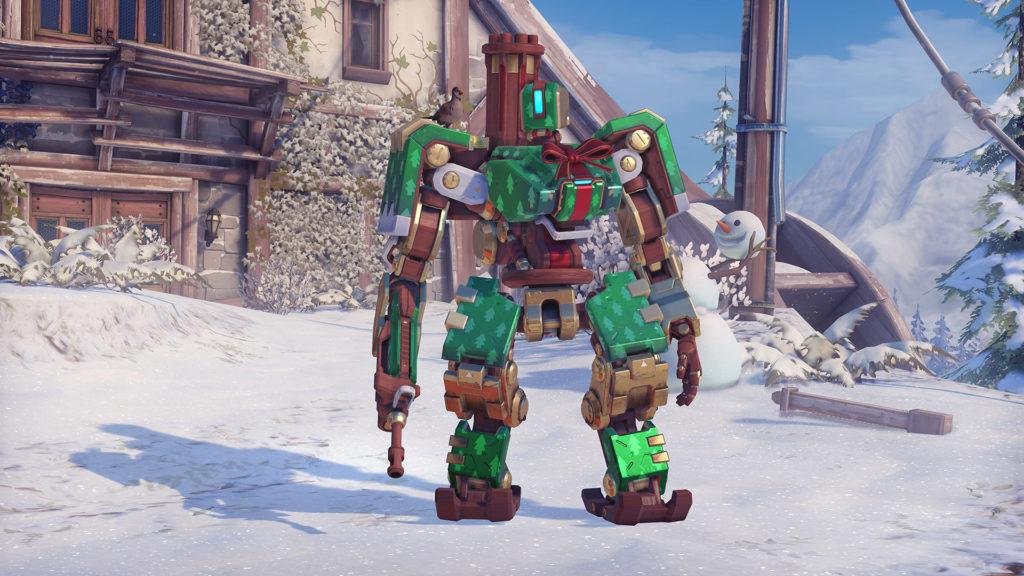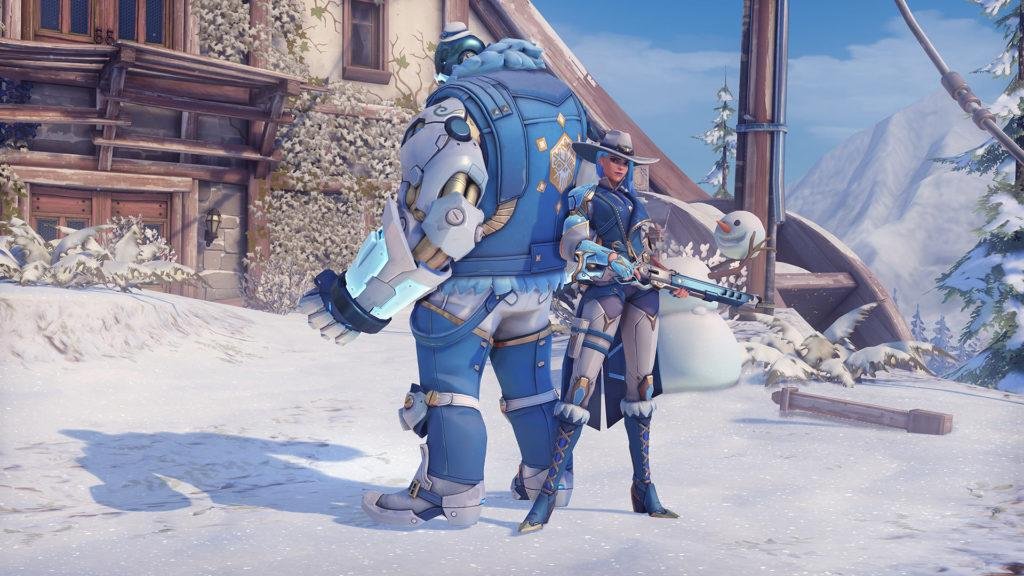 Highlight Intro – Wrecking Ball
It seems like Wrecking Ball just can't stop nibbling on things, whether they're sunflower seeds or pumpkins. This time, this tiny rodent is chewing on some cables… to light up his makeshift robot turned Christmas tree! Our rating: CUTE LEVELS MAXED OUT.
Emotes – Genji & Torbjorn
Last but not least, this year's emotes are our favourite of the lot. Genji's emote is already as cool as ice, and about as happy-go-lucky as you'd expect this friendly cyborg to be. But even then, Torbjorn's emote truly takes the cake. In it, three tiny turrets explode from a present in front of him, and they run around his feet as he reacts in shock and adoration. Makes you just wanna go d'aww!
---
What are you the most excited for this Winter Wonderland? Any skins you have your eye on? Leave us a comment below!