Level Up KL goes digital for its sixth year with Level Up Spacebar and Level Up Play-One! Touting itself as Southeast Asia's largest gaming event, Level Up Spacebar is aimed towards businesses and game publishers, while Level Up Play-One is a celebration of all things gaming for the general public.
Best of all, both events will be hosted online, which means you can attend from the safety and comfort of your own home. Keep reading to learn more!
Level Up Spacebar
Level Up Spacebar, which will be held from the 16th to the 17th of June, is a two-day business meeting and conference event that promises to connect Southeast Asian game developers with the international gaming industry. The event will feature talks and panels from industry leaders, mainly surrounding the topic of overcoming business obstacles caused by the COVID-19 pandemic.
Business attendees will also be able to attend a one-on-one speed networking event via video conferencing tools embedded on the Level Up Spacebar website.
Level Up Play-One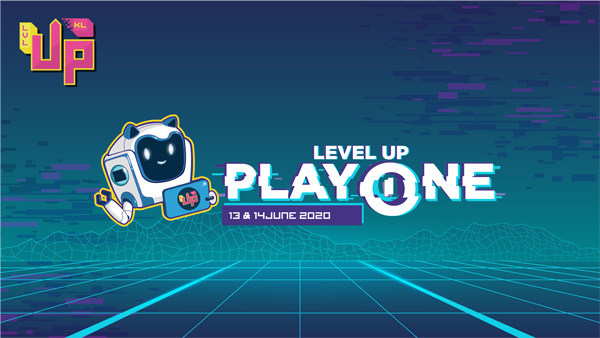 Gamers are in for a treat at Level Up Play-One as you'll be able to download and play a number of Malaysian-made games, including popular titles such as Postknights, Combat Wombat, and Rhythm Doctor. You'll also be in the running to win a prize if you share the game on social media!
If you're looking for a more competitive experience, Level Up Play-One will be hosting a number of online game tournaments with impressive cash prizes on the line. The event will also play host to the very first Eximus: Seize the Frontline invitational, which will see eight teams of e-sports players, influencers, streamers and casters battling it out for their share of the RM20,000 prize pool.
Of course, that's not all as viewers will also be able to enjoy giveaways, seminars, trailers, and interviews from key leaders and studios in the industry.
THE MAGIC RAIN will also be offering our fair share of exciting activities: an eSports battle of the sexes between Alphette Gaming, Lunatix Esports and Geek Fam; a Legends of Runeterra showdown featuring streamers Ellemonade, LadyMadeStar, XiaoKen and Vanadise; and a treasure hunt and design challenge in Animal Crossing: New Horizons!
---
Don't miss this chance to be part of Southeast Asia's first ever virtual gaming convention happening on the 13th to the 17th of June! For more information, be sure to check out Level Up KL's official website or Facebook page.