The Slender Man is a fictional character that originated as a creepypasta internet meme created by Something Awful forum user Eric Knudsen (also known as "Victor Surge") in 2009. It is depicted as a thin, unnaturally tall humanoid with a featureless head and face wearing a black suit. With Slender Man the movie coming around the corner in cinemas, there are a lot alternate reality games and alternate reality experiences out there (ARG/ARE). Here are our top 5 ARG/ARE that you should check out.
---
1. Marble Hornets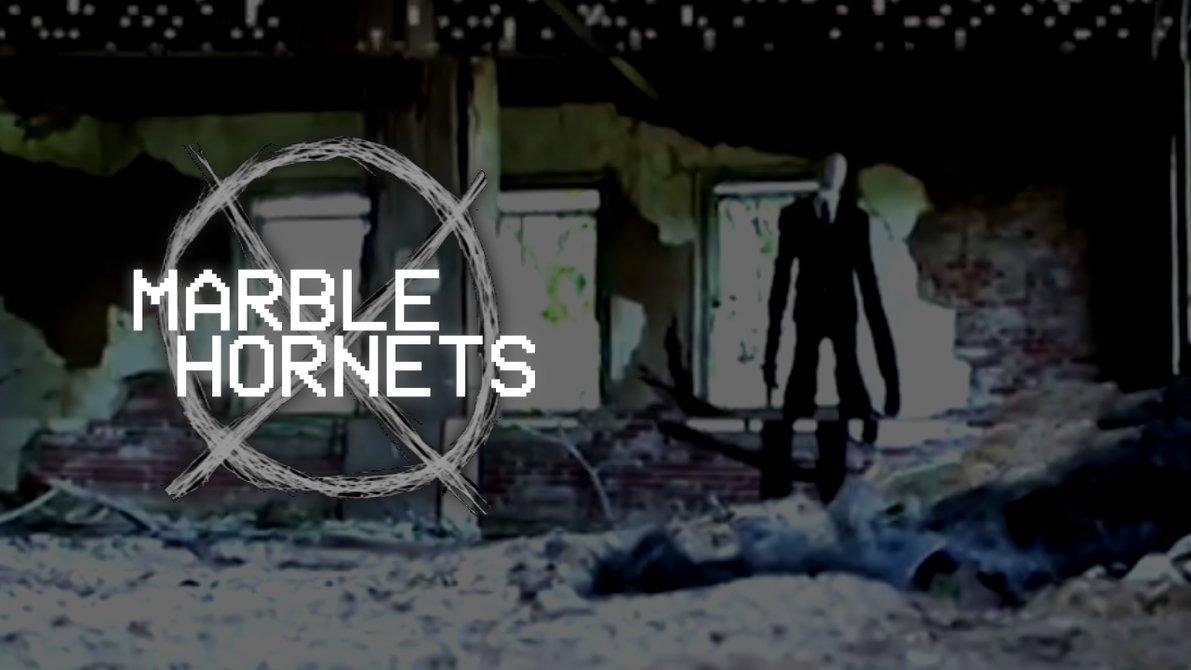 Marble Hornets is a Slender Man–based YouTube series/ARE (Alternate Reality Experience). It was the first Slender Man ARE to be created and it set the trend for those that followed as well as bringing Slender Man to a wider audience and influence canon. To date, there are 92 videos on the main channel (87 entries).
The series follows Jay Merrick (Troy Wagner), a young man who attempts to find out what happened during the filming of "Marble Hornets", an unfinished student film helmed by Jay's friend, Alex Kralie (Joseph DeLage). Three years before, Alex abruptly ended the project after only two months of production. Before cutting contact with Jay, Alex gave him the tapes containing raw footage from the film and told Jay never to talk about it with him again.
By watching the tapes, Jay discovers that the filming seemed to be tampered by a figure known as "The Operator". The Operator soon begins invading Jay's personal life, inducing him to set up cameras in his apartment. Posting the tapes to YouTube as "Entries" also nets Jay cryptic and threatening responses from a user known as "totheark".
---
2. EverymanHYBRID
Three friends, Evan, Jeff, and Vince, create a fitness series featuring the falsified presence of the entity Slenderman, and begin to realise that the presence of Slenderman and other monsters (especially a prominent one called The Rake) in their lives is very real. They are stalked by the creatures, which results in much death, injury, space-time distortion, and paranoia.
Meanwhile, a mysterious entity named HABIT starts leaving them clues which tell the story of The Mining Town Four, a group of children from the past that is somehow related to them. HABIT taunts them with a "Tournament" that seems designed to dehumanize the competitors. The EverymanHYBRID gang tries to keep themselves and their friends alive while working solve the mystery of their connection to the Mining Town Four, and while trying to figure out why these monsters are interested in them.
---
3. TribeTwelve
TribeTwelve started off as an innocent little thing, a YouTube page for Noah Maxwell's project on the Twelve Tribes of Israel. However, soon afterward, the project was cancelled by the teacher for unknown reasons. The news became worse when Noah received word that his childhood friend and closest cousin, Milo Ashwell, was found dead in his room, killed by a "suicidal" drug overdose.
Noah wanted to change the YouTube page from the abandoned project page into a dedication page, in commemoration of of Milo's life. However, as he watched the videos, six videos in particular titled as "Submission", he noticed things he had never seen before… but Milo had. Things that terrified him.
From this point, Noah will investigate all supernatural things that hover around the death of his cousin, things that will terrorize him even more…
---
4. Dark Harvest 00
Because he first believed strange occurrences in his house involved spirits and ghosts, Chris, a young student from New Jersey, started to film himself and what happened around him, expecting to record something supernatural. After talking to his friend, Alex about whether he believes in things such as ghosts, they realized they were not dealing with supernatural beings but an intruder who leaves him a message saying that he's soon to meet death.
The boys then investigate a bit and find newspapers detailing the disappearance, in 2001, of a man called Marc McComber who lived in Chris' house. Around the time this happens, their friend Greg, who had been acting weird, disappears. He's later found dead in his basement by Chris, who passes out after seeing Slender Man when attempting to get help. A detective who presented himself as Detective Amsel tells Chris and Alex he believed Greg was murdered by a serial killer known as The Tall Man.
Attempting to uncover what really happened to Greg, Chris, Alex and another friend of theirs, Jesse, search around Greg's house and end up finding a black book detailing stuff about a cult which they later find out to the The Order. There begins their hunt for answers and numerous problems.
---
5. MLAnderson 0
MLAndersen0 (abbreviated ML) is another Slender Man-based YouTube series. The narrative is based around Michael Andersen's video logs cataloging his personal mental troubles and his ongoing conflict with his family and Slender Man, as well as Shaun Andersen's attempts to save himself and his brother.
The series so far seems to go in the direction of "paying for one's sins" and the idea that Slender Man is a vengeful entity attempting to punish the Andersens. It is hard to know who the protagonists and antagonists are, and must be decided by the audience based on perceptions and ideas.
---
These are the top 5 ARG/ARE from the Slender Man series that I liked the most. With the Slender Man coming to cinemas in Malaysia, I hope that the story plot will be as good as what I expected or even better. As most people know, Slender Man is not really that interesting as all we know that he only kidnaps and kill children. I hope it'll go beyond my expectation.
---
Do you think that the Slender Man movie will turn out to be good? What do you think of our Top 5 ARG/ARE list? Do tell us in the comments below!