Mature Content Warning: This manhwa contains content of an adult nature including scenes of sexual content, and suggestive pictures. If you are easily offended or are under the age of 18, please exit now. Reader discretion is advised.
Author: Park Ji-yeon
Genre: BL
Status: Completed – 31 chapters (Season 1)
Introduction
Wolf in the House was one of the first few Korean BL manhwas I was introduced to, and it has become one of my favourites! Other than the fact that there's Bexan the Siberian Husky (cause who doesn't love doggos), the manhwa as a whole was wonderfully done. Read on to find out why I feel this way!
Storyline Premise
'After ending an on-again, off-again relationship of 10 years, Minsuk decides to foster a Siberian husky named Bexan to mark the start of his new single life. He can't wait to cuddle with his new furry roommate, take him on walks, and play fetch. But Bexan is no ordinary dog…and when night falls, Minsuk is in for a surprise.' (Source: Lezhin)
Initially, I didn't expect much out from this manhwa as I thought that it might be the typical cliché werewolf trope, and judging from the first few chapters, it really seemed like a comic created for fluff and comedic purposes. But I definitely was in for a pleasant surprise! The manhwa was able to balance both humorous and serious situations really well, and you will find yourself getting really immersed into the characters' emotions and universe created by this brilliant author. On the other hand, the story was paced really well in such a way that it kinda feels like a movie if you read it from the first chapter to the last. That's just how good the flow of the story is! (The sensual smut scenes are also A++++)
Art
If I were to describe Wolf in the House's art style in one word, it would be 'sensual'. Park Ji-Yeon's art style is really distinctive and unique, and  even the way she draws the panels and speech bubbles are different from the norm, and not in a bad way! Although it's simple, I have to say that the art style has grown on me and I find it to be really gorgeous – especially during the serious situations. The way the author draws the scenes makes you get drawn in, and it's hard not to get immersed into it…
Another thing that I've noted about this manhwa is that it is only partially coloured – a mix of black & white and colours. When I think of Wolf in the House, I immediately think of it being as blue-themed, though there are other colours present, it seems that blue and maybe red has the most prevalence (is it just me?).
On the contrary, the characters' expressions are really detailed, and the way the comical expressions are drawn is honestly really… hilarious (as seen in the multiple pictures inserted in this article).
Characterization
I really didn't expect it but I got really, really invested into the characters. Even the side couple that was introduced later: Diesel and Ein endeared themselves to me. Through the interactions between the two couples, the author manages to delve into the issues of a human and werewolf relationship. While Bexan and Minsuk's relationship was more light-hearted in general, the second couple was more angsty, basically showing us the darker side of having a human-nonhuman relationship. By darker side, I don't mean abuse! I meant in terms of societal pressure and the like, though not much has been revealed about the second couple yet.
In Season 1, most of the focus was placed on Bexan and Minsuk. Through the entire manhwa, we are able to understand how Minsuk views Bexan, both in his human or animal form and the same goes to Bexan. I really love the main characters and their relationship, and how it progressed from the beginning till the end.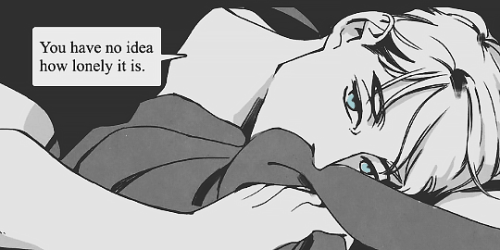 Conclusion
Wolf in the House really stands out among the rest, and if you're a huge BL fan, I highly recommend this comic. I'm currently waiting impatiently for the second season and I can't wait to see what's in store for us fans! Here's to hoping that the author will show us more about Diesel and Ein's past as well. Eagerly counting down the days to April 2018 for Season 2!!! On another note, if you enjoyed Wolf in the House and the art style, check out the author's other work – Momentum (It's really good too)!
Webcomic link: https://www.lezhin.com/en/comic/wolf_en
---
Let us know on your thoughts about Wolf in the House and if there are any of your favourites that you'd like to see us review, feel free to leave them in the comments below!
Like what you see so far? Subscribe to our newsletter by entering your email here!