The following review contains minor spoilers for Atomic Heart.
Within the first minute of the game, Atomic Heart throws us right into the heart of a futuristic industrialist utopia set in 50s Soviet Union, where robots have taken over almost every aspect of human labour and ice-cream is free. This alternate retelling of history is suspiciously cheery, intricately designed, and wears its steampunk aesthetic proudly on its sleeve — and you better enjoy all of it before bodies start hitting the floor.
Atomic Heart is a first-person action-adventure game and the debut title from Mundfish. You play as Agent P-3 who is tasked with eliminating the consequences of a large-scale robotic attack, literally armed with an AI-powered glove named Char-les on one hand and your weapon of choice in the other. Throughout its 20 odd hours of gameplay, Atomic Heart boasts a hefty heaping of challenge alongside unique puzzles and a wide range of combat options. But is the game worth your time? Let's find out.
A vibrantly gruesome world with enemies that match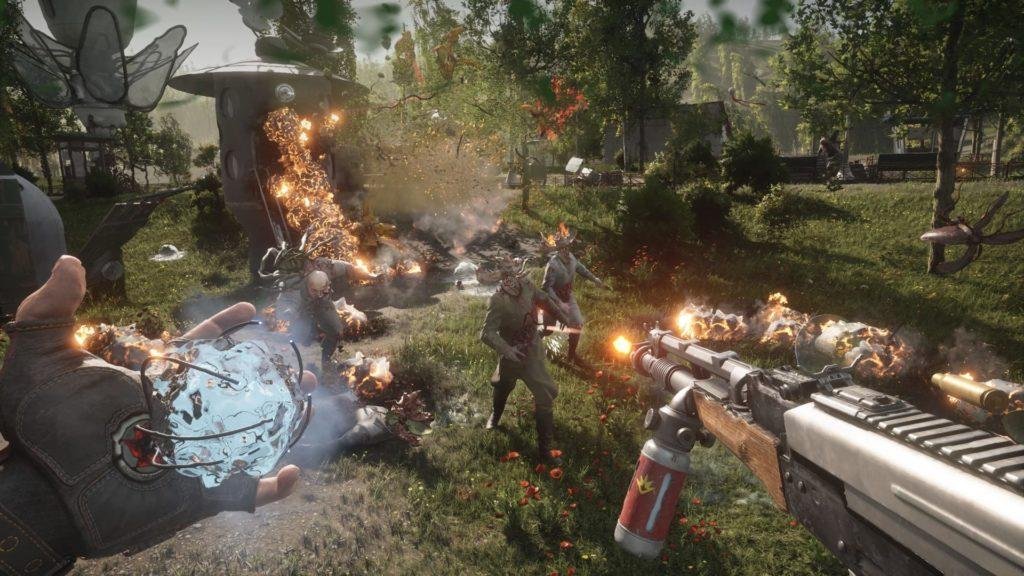 It's not the first time we've seen steampunk dystopia in video games, but Atomic Heart's retrofuturistic take on this well-worn setting is a fresh experience for the senses. On one hand, brightly coloured decorations litter the environment while upbeat music blares from the speakers. On the other hand, robots are a little too uncanny valley, and you see more blood on the walls than paint — but what is a dystopian world without a little redecorating?
There is an intentional level of discomfort that underlines the design of Atomic Heart, and this carries through its stylistic choices all the way to its gameplay. Enemies are challenging, even on normal difficulty, and this fact hits home every single time you respawn from one of their manual save stations. Although it's easy enough to hold your own in a 1v1 brawl, the game wastes no time throwing hoards of flying and ranged enemies into the mix. Not to mention, the seemingly endless stream of floating repair bots and plant mutants ready to resurrect every enemy you just eliminated.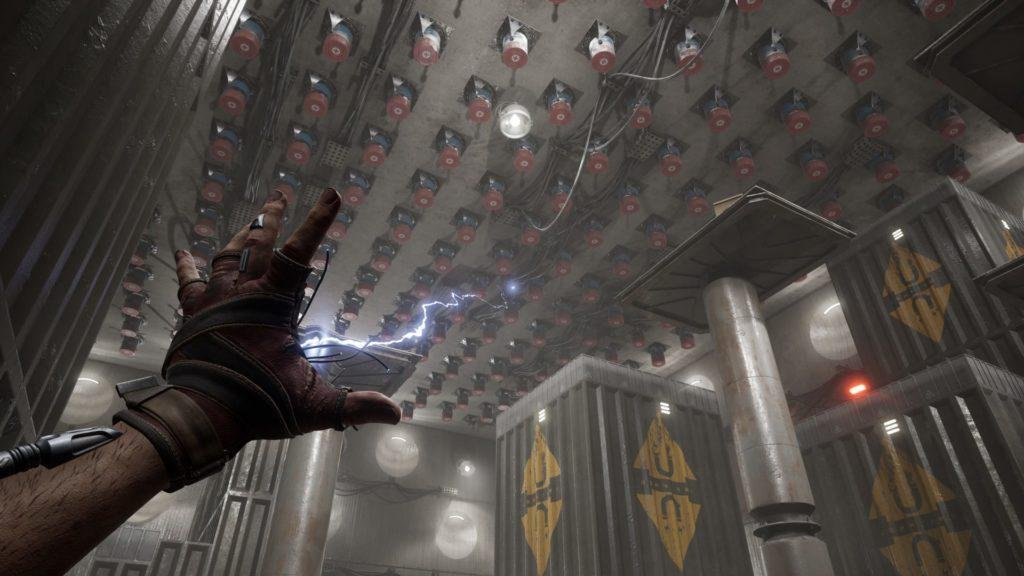 It's ironic that despite its epic soundtrack and emphasis on firepower, the easiest way to survive in this game is stealth; constantly scanning for signals, sneaking around enemies, and taking out security cameras and repair drones from afar. This especially rings true in the open world sections, where there's no shorter path to death than accidentally triggering a Level 2 alert. For dilligent players, there is a way to disable all the enemies in a zone for a short period of time, but the game doesn't guide you to the solution so let us help you out.
Testing Grounds are the only real places you can catch a breath. These bunkers are largely filled with crafting materials, rare weapon upgrades, and interesting puzzles to solve. My personal favourites were the laser security relays and the magnet battery polarity puzzles, but all in all were the most refreshing parts of the game; made better with insightful conversations between Agent P-3 and Char-les going on in the background. There are the occasional boss fights, but even those are fun without hoards of other enemies breathing down your neck.
Impressive combat options that are best shown off in Easy Mode
Even as Atomic Heart sends its players back into the metallic jaws of death over and over, the game isn't completely sadistic. It boasts a sizeable number of combat options and upgrades that make your experience slightly less painful, but you may have to grind through the first few hours before getting there.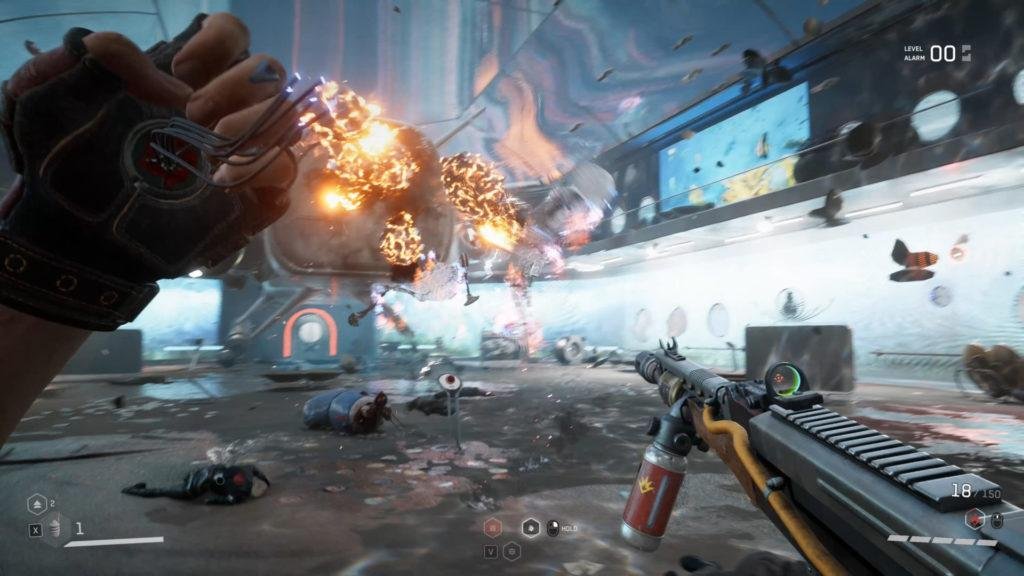 Some of the best combat upgrades focus on crowd control, like Shok and Frostbite which damages and freezes enemies; Polymer Glove combined with the Elemental Cartridges not only slows down enemies, but also applies elemental reactions that deal damage over time; and my personal favourite, Electro is one of the earliest handguns you get in the game, but its rechargable ammo source and wide-radius stun that works best on flying enemies makes it a viable companion for the whole game.
However, it's worth noting that it will be difficult to experience the full breadth of combat options in normal or hard difficulty. Resources are less plentiful and they are better spent upgrading selected weapons to maximum effectiveness, even if you're a loot goblin like yours truly. If you want to experience everything the game has to offer, do yourself a favour and bump the difficulty down to easy.
Interesting world and characters that may get lost in translation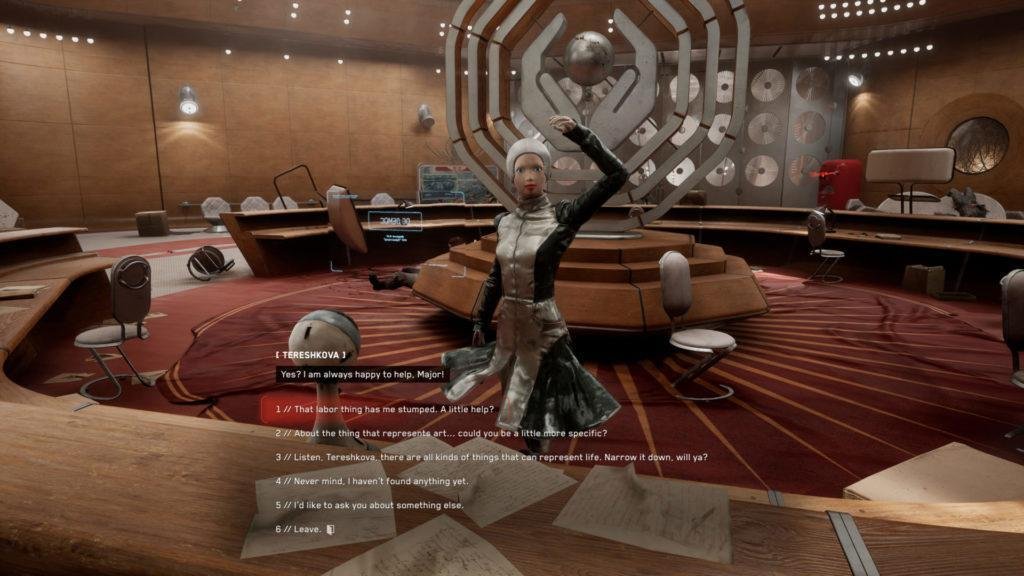 There's much to be said about experiencing Atomic Heart from a Southeast Asian point of view, with many aspects of the game coming across as completely foreign or only familiar in passing from movies and television. Still, there were some things that transcended the cultural barrier. Nora the sexually charged fridge was a favourite, and so was Char-les' occasional insights throughout the game. (And to those of you who are here for the robot ballerina twins, we got you.)
Meanwhile, our main character seemed the most lost in translation. From the stubborn blind faith in his superiors, to his general disdain for everything around him, Agent P-3 doesn't come across as nearly likeable or relatable enough. It didn't help that I encountered several dialogue-related bugs during story quests, with conversations getting cut off after leaving a room or area. Perhaps with a little more insight into his character, and a little more time spent debating with Char-les, Agent P-3 could have presented a more compelling case.
Verdict: 7/10
Atomic Heart is a fresh take on a well-worn setting; nothing that we haven't seen before, but a fun time all the same. Most gamers will find themselves pleasantly challenged by the level of difficulty and impressive range of combat options, while we recommend easy mode for players who want to try everything the game has to offer. Even as the game lacks polish in the character-writing department, it is easily outweighed by its detailed world building and sheer visual spectacle. All in all, Mundfish's highly ambitious first entry remains a good sign of what's to come.
---
For more reviews and content like this, follow us on Facebook, Instagram, Twitter, and TikTok.
For more Atomic Heart, this writer played the whole game over on Youtube!