On the 10th of December, our flagship event Cosplay Commuter officially made its return to in-person events with Cosplay Commuter Chibi 2022! Taking place at Pavilion Bukit Jalil, participants were treated to a fun-filled day packed with various activities and performances. The event was organised by THE MAGIC RAIN in collaboration with Food Truck Valley.
If you missed it, here's a quick recap of what went down:
Station Games
Station games are an integral part of every Cosplay Commuter, and Cosplay Commuter Chibi 2022 was no exception. Instead of travelling between train stations, participants explored Pavilion Bukit Jalil in groups of three to four members, completing challenges at various game stations spread throughout the mall.
Tokyo Town Photo Hunt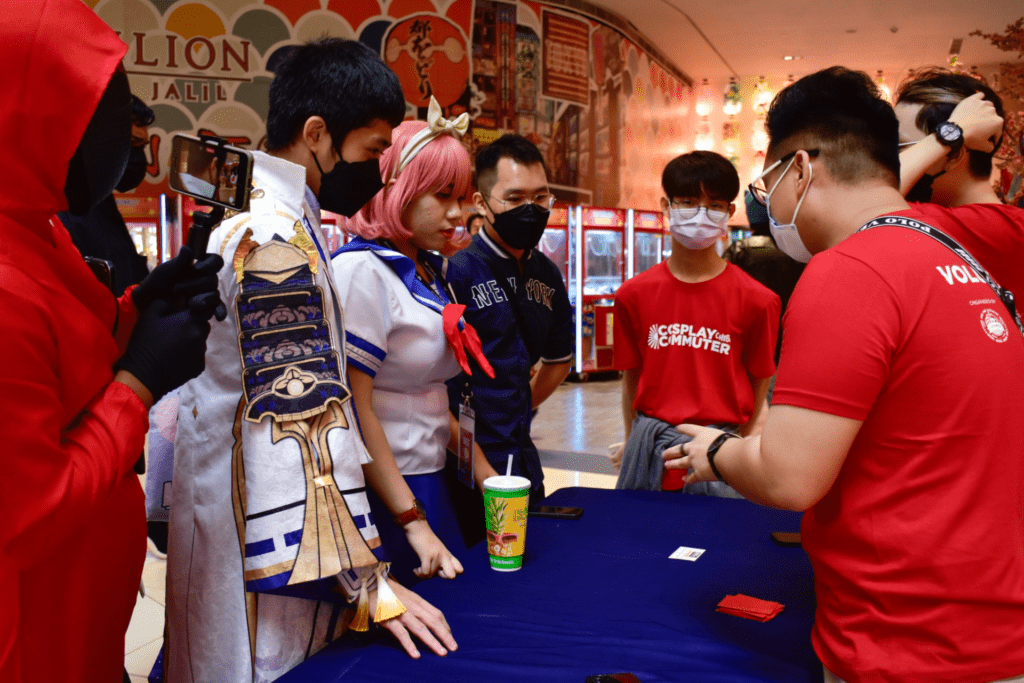 Most participants began their journey at Pavilion Bukit Jalil's Tokyo Town, where a dedicated Station Master handed out riddles for each team to decipher. Participants would have to solve up to three different riddles, which would lead them to different attractions within Tokyo Town.
Traditional Games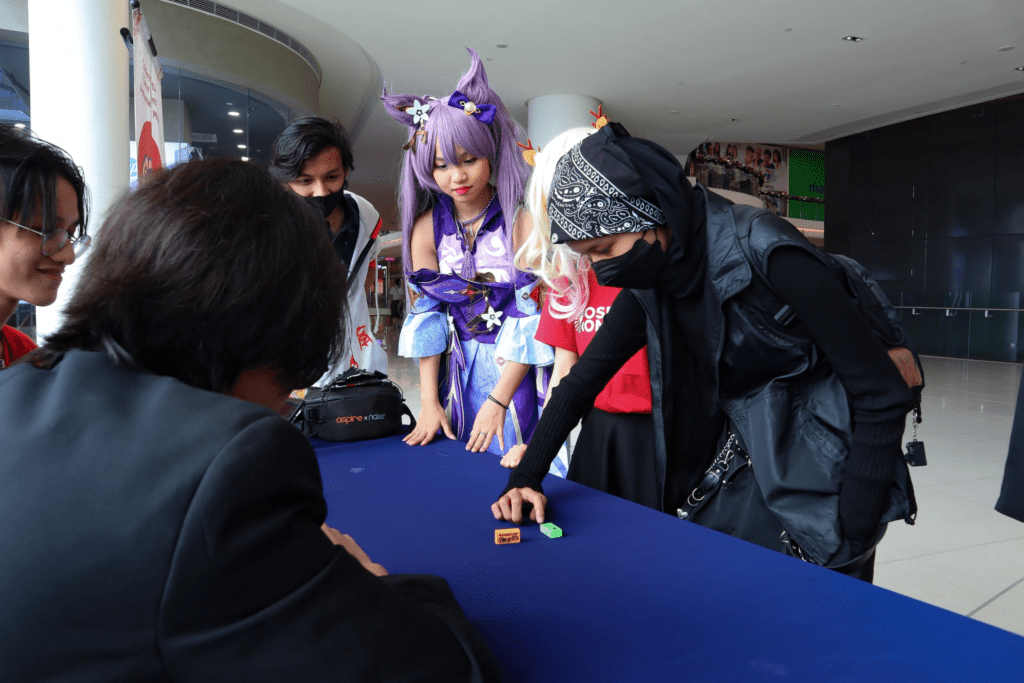 Anyone who wanted to take a breather from the hustle and bustle of the other activities could head over to the Traditional Games station, where they could relax and immerse themselves in some beloved Malaysian games.
Test Your Rhythm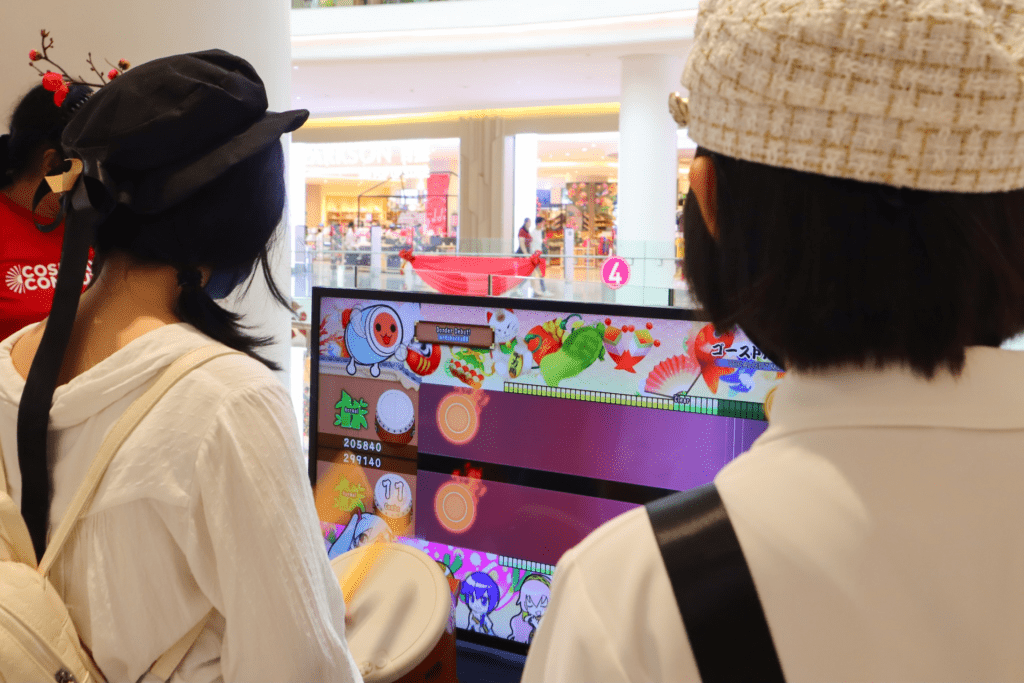 Arcade gaming enthusiasts in the crowd were given the chance to show off their skills in a game of Taiko no Tatsujin, a drum-based rhythm game that's a beloved staple of arcades across the world.
Vanguard Mix & Match
A unique station hosted by our Official Gaming Partners, Engkodok Games, KCD Malaysia and Dango PTE LTD, participants could test their memory skills by matching sets of hidden Vanguard cards to one another.
Football Kick-off
With the World Cup fever still in full swing, participants of Cosplay Commuter Chibi 2022 had a chance to channel their inner Blue Lock player by using a ball to score goals. This was made more challenging as the goals got progressively smaller!
What's in the Box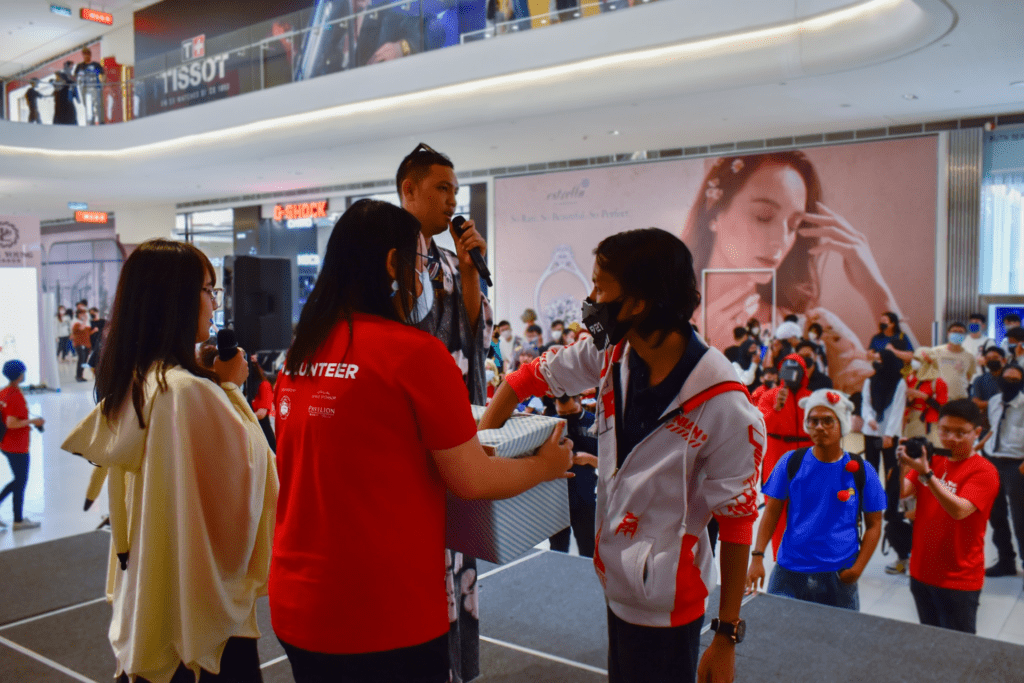 The final station game of the day took place on stage, where emcees Pudds and Aimon got participants to use only their sense of touch to identify the contents of their Mystery Box. Though it seemed like an easy task to beat, many teams found themselves stumped by one item in particular – which turned out to be a humble kiwi.
By completing each challenge, each participating team would earn points based on their performance in each station game. The top three teams with the highest amount of points would win a variety of amazing prizes, including official anime figurines from Engkodok Games, KCD Malaysia and Dango PTE LTD, as well as luxury handmade glasses from Arte Handcrafted. Congratulations to all the winning teams who managed to beat out the competition!
Vendor Booths
Event-goers who wanted to take a break in between games, or visitors who were simply dropping by at the event for a short time, could treat themselves to a shopping spree at Cosplay Commuter Chibi's vendors' booths. The booths boasted a variety of artwork, merchandise, and accessories from various vendors in the community.
Performances
The event came to a close with some fun performances from our special guests, including a dance showcase from Guest Conductor Shioko Kanae, a song and dance medley from Guest Conductor Elyana Sparks, and singing performances from Ying and Sarah. It was a lively session to close out the day as many in the crowd could be seen singing and dancing along to the music being played.
---
With that, our event recap for Cosplay Commuter Chibi 2022 has come to an end! Look forward to the full-scale comeback of Cosplay Commuter on the LRT line, coming later this year!