Venus is a veteran cosplayer who owns a costume shop named Costurera Haberdashery. With many titles under her name–being a Sith, a Slytherin, and a member of House Lannister–Venus is brimming with passion and ambition for the costuming world.
During Cosplay Computer 2020, we were honoured to have her express her insight on the pros and cons of tailor-made vs mass-produced costumes. We loved her so much that we're having an extended interview with her to find out more!
Disclaimer: Answers may be edited for clarity of reading and comprehension.
How did you start cosplaying?
During Comic Fiesta 2009, I met a cosplay enthusiast in University. She encouraged me to join her but I told her I don't have a costume and my hair is not suitable. So we went fabric shopping with RM30 and summoned my Kemahiran Hidup knowledge to DIY. I saved RM300 for my first wig from eBay (yes, it was that expensive back with limited purchasing platforms). Voila, Yuuko Ichihara from xxxHolic is done.
What do you like about cosplay and the community?
It's a hobby that hones plenty of skills, such as sewing, crafting, budgeting, makeup, sketching, acting and many more depending on what project you take up. It is also a hobby where I can express myself through characters I appreciate. I enjoy finding people who genuinely share the same fandoms as I do. I remember meeting Lord of The Rings and Final Fantasy VIII groups locally and the big Game of Thrones family in London Comic Con where we immediately jumped into our roles!
Tell us about your costume shop – Costurera Haberdashery. How did it start?
Costurera Haberdashery, CHab for short, started in 2012 with the intention of being a one stop cosplay shop. We customised costumes and sold various related products such as wigs, shoes, gloves, panniers and socks. We sold materials too for those who want to DIY such as foams, pleather and faux fur.
By late 2014, there were just too many new characters and series to follow. We stopped taking in new products and focused on customising costumes, props and wigs instead. By 2015, we solely focused on custom making costumes, minor props and wigs, not only for cosplay purposes but also for themed events, high fashion and stage wear. In 2017, we had our first costume based fashion show in Sunway Pyramid in conjunction with the 40th anniversary of Star Wars. 
Do you make costumes as a part-time or full-time job? What attracted you to this line of work from your previous profession as a nurse?
I'm a full-time costume designer at CHab. I've always loved fancy dresses as a kid, since my cousin sister was a bridal shop tailor, and I translated drawings into costumes when I started cosplaying. It remained as a hobby and passion until 2012 when I grew lethargic in the environment I was working in.
I do miss my previous job but working in a highly hierarchical set up with very little social support eventually burnt me out. I find it easier to pull through difficult times and find inner motivation when you are working on something you are really passionate about.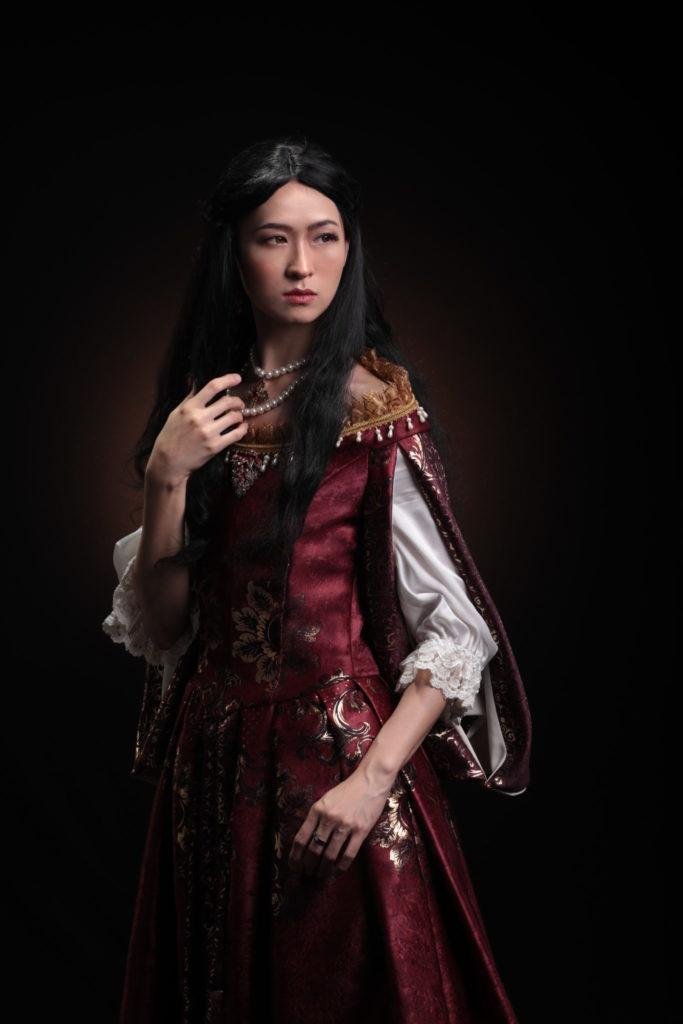 You also produce original costumes inspired by traditional Chinese and medieval European clothing. Do you draw inspiration from history, pop culture, or a mix of the two?

Pop culture and films are major influences on my original designs. They include Star Wars, Lord of The Rings, Jupiter Ascending and Game of Thrones. My period attires, on the other hand, are greatly influenced by reading historical fiction. I've followed several characters' stories since I was young, and visiting museums in other parts of the world greatly inspired me to replicate some of their work.
I enjoy watching more period-accurate films such as Versailles, Sherlock Holmes, Kingdom and The Tudors. My love for hanfu comes from old Hong Kong period dramas, which are unlike the more elaborate modern ones. I also enjoy documentaries on historical figures such as Caesar, Nefertiti, Mary Tudor and Empress Cixi. 
You've produced a wide range of costumes, from replicating ACG characters to original designs inspired by traditional clothing, and even outfits for a dance team. What are some of the most memorable projects you've worked on?
The 2017 Star Wars Inspired Fashion Show, when I designed 13 costumes for the runway. It took a year of full-time work to prepare for, but the show was amazing. It was in conjunction with the 40th Anniversary of Star Wars, and was done in collaboration with Sunway Pyramid. It has always been a dream of mine to have a runway based on custom-designed costumes.
What's the hardest part about making a costume?
Balancing illustrations and actual physics. Most of the time, I need to discuss with my clients on their expectations when the character design defies certain laws of physics; for example, floating wings on a bare back without any visible attachment, or socks that seem to continue on to the skin without visible edges. 
What are your pet peeves when it comes to costume making?
Details and material choice, but it is also up to the client's personal preference and budget. I like to customise my own costumes to be absolutely form-fitting, but I realize some of my clients prefer loose-fitting outfits for fear of changes in measurements or for comfort purposes. So that is something I need to constantly check with my clients during measurements.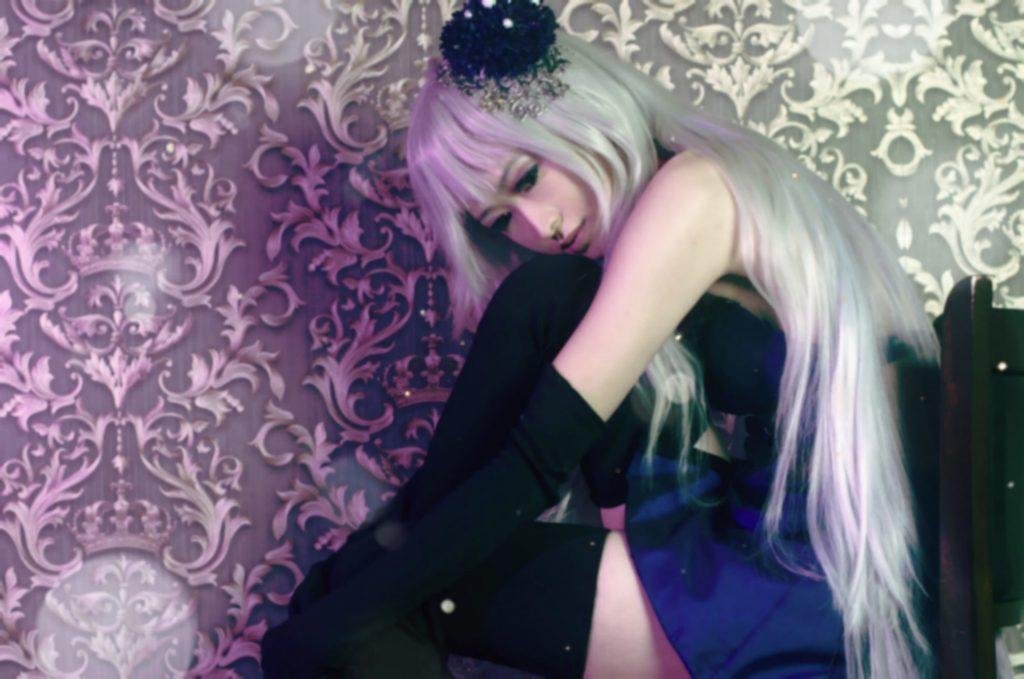 As someone who has been in the cosplay community for 11 years now, what do you think has changed about cosplayers over the years?
The number has increased and the variation in characters has expanded as well. Due to the increased participation, a sense of competition has arisen in the community, which pushes cosplayers to improve in their cosplay quality. A long time ago, many of us just improvised on our wigs and costumes with all sort of things we can find.
What changes have you observed in the costumes that cosplayers wear today vs costumes from 11 years ago? Do you think they've changed for the better?
The good and the bad have always been there. It's just that with a bigger number, the effect becomes more profound. I like how the quality and variation have increased and the acceptance of Western intellectual properties has improved too.

What are some of the key differences between costumes that are tailor-made and costumes that are mass-produced? Would you say one is better than the other, or do they have their own pros and cons?
Custom made cons: More costly, longer waiting time compared to buying ready-made ones.
Custom made pros: The client has more autonomy on material selections and details. It can be made for your personal fit.
Mass-produced cons: Fixed sizes, common design.
Mass-produced pros: More affordable, faster.
What are some simple changes cosplayers can make to their mass-produced costumes to make the most out of them without breaking the bank?
1. Try not to buy the cheapest costume available, but look for one with pictures and reviews from existing clients, just to double-check that what you see is what you get.
2. When in doubt, pick a bigger size instead of smaller. Bigger costumes can be pinned at the seams for a better fit. Costumes that are too small can't be enlarged without intensive "surgery", which might not be economical.
3. Add details, gems, pebbles or laces to make the costume pop. You can also replace flat items with PU, PVC or foam for additional detail.
4. Paint over certain parts for a sharper colour or sheen. 
---
With that, we'd like to thank Venus for her time in Cosplay Computer and giving us insights into the tailoring aspect of cosplay. We hope her all the best in her journey and hope to see her business bloom into success and higher recognition in the future.
Want to commission your dream costume? Check out Costurera Haberdashery's Facebook page here: https://www.facebook.com/theunseenrealm.costura
If you're also interested in Venus's personal cosplay journey, you can follow her on social media at:
Facebook: https://www.facebook.com/venus.theunseenrealm/
Instagram: https://www.instagram.com/20venus13/?hl=en