King Rusydi is one of Malaysia's 2019 representatives for the World Cosplay Summit (WCS). He makes his own props and is open for commissions, and has recently started live streaming games. During Cosplay Computer 2020, we asked him about his experience in the competitive side of cosplay.
If you couldn't get enough of his segment during the event, keep reading to find out more about our resident propmaker in this extended interview!
Disclaimer: Answers may be edited for clarity of reading comprehension.
How did you start your cosplay journey and discover your skills in prop making?
I started my cosplay journey in 2012 during Comic Fiesta, and I discovered my skills in prop making for the first time in 2013, when my friend ordered a custom prop armour commission for his cosplay. That was when I started to acknowledge my prop making skills.
What do you like about cosplay and the community?
I fell in love with the cosplay community because of the positivity that the community gives. They keep on supporting each other. Even if someone's props are totally ugly, they still give them motivational comments and are always positive to each other. That is what I like about the cosplay community .
How did your cosplay group Team KuraMaker come to be, and what are its goals now?
Team KuraMaker was established in the year 2017. I started to compete in cosplay competitions since 2017. When I joined a solo cosplay competition for the first time and became the champion, that was the moment I realised that I am talented in something in my life. In 2017, I won over 10+ competitions in Malaysia, and that's when I started to make a cosplay group named KuraMaker.
At first, we wanted to start off small. It was just Nash and me. People called us Team KuraMaker, and now our team is growing and growing because we started to add people to our group for cosplay competitions and stuff. It is fun. That became Team KuraMaker's familia growing style.
KuraMaker's name comes from the Pepakura template making software. We took "kura" from the software's name, and since we make things, we added in the word "Maker", so it became "KURAMAKER".
Our current goal now is to achieve the champion title for the World Cosplay Summit (WCS) Japan, participate in Hollywood prop making departments, grow internationally and become one of the best prop makers in the world .
In your opinion, what is the most challenging aspect of prop-making?
The most challenging aspect is making the costume or props into reality. Sometimes it's really hard to make it look exactly like the props in the anime series or TV shows that our clients commission from. Sometimes the client may expect too much from our team, and end up making false statements on social media that may go viral.
Lastly, a lot of materials are expensive in Malaysia, so we don't earn a lot from prop making. Cosplay materials are also hard to find in Malaysia.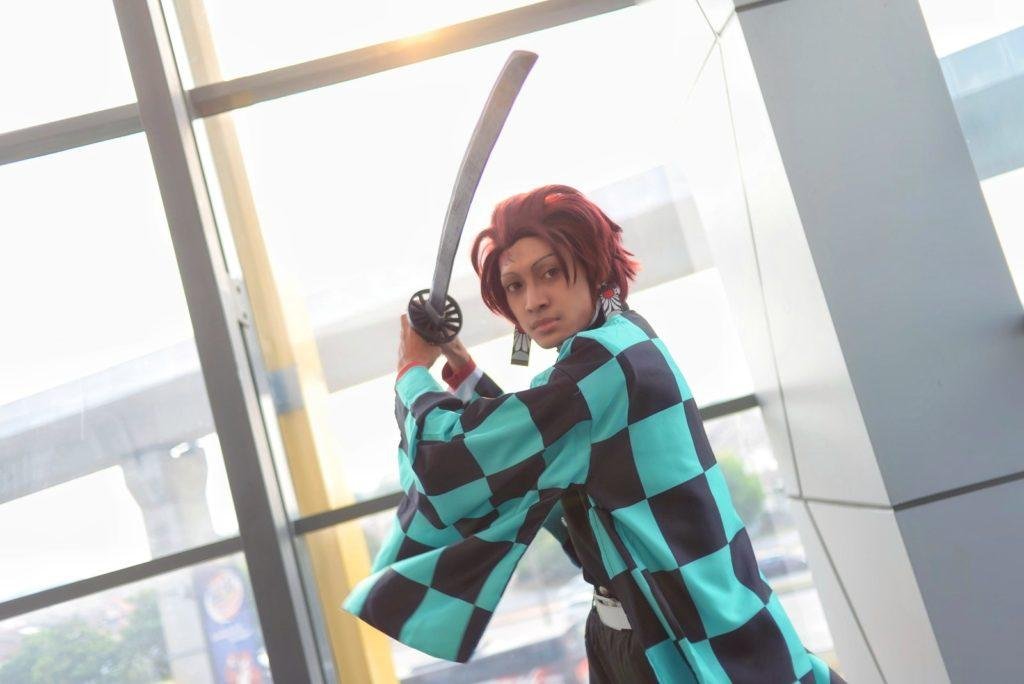 Tell us about your experience competing in the WCS as Malaysia's representative last year.
It was kind of shocking because I was competing against WCS alumni that have joined the competition previously. I even competed against Rikka Janice in the competition, so it was kind of really intense. I was so confident that I wasn't going to win at the time. But, we managed to win!
It was kind of shocking because we were dreaming of it since 2018. We had dreamt of going there and meeting a lot of friends and stuff. Suddenly, we won. I cried a lot and was shocked that we won. It's a blessing that the judges picked us as the representative for Malaysia. Alhamdulillah.
Overall, my experience is a priceless one. I have made a special documentary film about our journey from 2018 to 2019, from the year I joined the preliminary rounds in Malaysia until I visited Japan. We have tons of vlogs on our Youtube channel that you can check out too:
A DOCUMENTARY FILM OF KURAMAKER : https://www.youtube.com/watch?v=6WEzNHfX7bo
A VLOG DURING WCS JAPAN:
https://www.youtube.com/watch?v=NuTaCJZxdzo&t=449s
How does one prepare for a competition physically and mentally, especially for a major competition like WCS?
Be ready to fail! You may not succeed in your first try in a competition. So, be mentally ready to fail, as much as you can. If you're not ready to fail, you'll be so hopeful at first, but then you might end up being disappointed and depressed.
If you manage to win, then Alhamdulillah. If not, just accept it. But, learn from your failure, make friends and don't be toxic. If you are aiming for WCS or any international competition, start now! Don't do last-minute work.
How do you come up with the storyline for your cosplay skits? Are you inspired by the original anime or game storyline, create a new storyline with the characters, or a mix of the two?
I mix the two elements. I aim for the middle line while still making sure that the characters are not out of character and fit into the storyline of the skit. It is a competition after all. Whoever makes the more creative storyline will definitely win. If not, they need to improve their storytelling skills.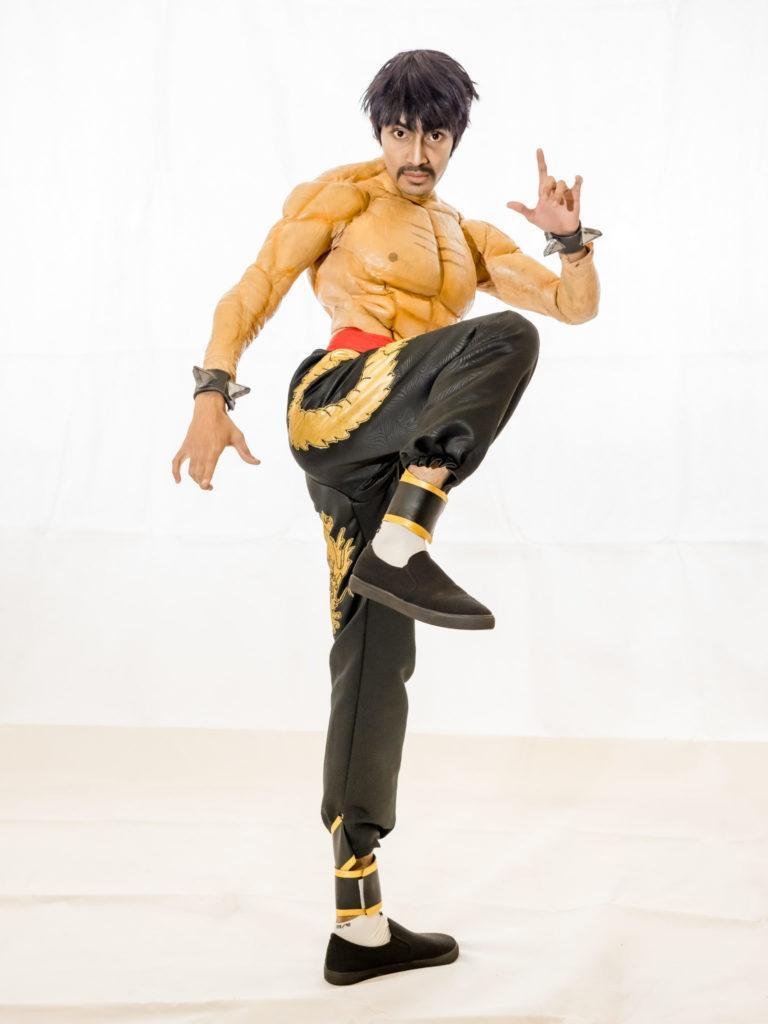 What would you say is a must-have aspect in a skit, such as action or comedy? Is it possible to create a good skit without action but just character interaction?
Yes! But you must be good at it. Choose something that you are good at, not because it is a winning formula for cosplay competitions. Choose a character that suits you and express them on stage. If you do that, you will learn something from every step of the competition you join.
There are cases where props and stage props get damaged when transporting them to the competition venue. What are your tips and tricks for it especially through a flight?
Be sure to have decent props that are sturdy and durable. Of course, having proper packaging will definitely help as well. Do remember that the competition organisers can't replace your props, you must bring backups if you know that your props are fragile and are easily torn apart.  
What are your goals now that you've managed to represent Malaysia in the WCS last year?
My goal is to make the best cosplays, as much as I can. I also plan to participate in a lot of international cosplay competitions around the globe, to market myself and be someone better in the future. As well as focusing on the growth of my business at KuraMaker. 
What advice would you give to someone who hopes to also compete in the WCS someday?
It's the same advice that is; BELUM CUBA BELUM TAHU! Be ready to fail! You will not succeed in your first try in a competition. LEARN FROM YOUR FAILURE, MAKE FRIENDS, and DON'T BE TOXIC. If you are aiming for WCS or any international competition, START NOW! Don't do last-minute work, and always be prepared to fail.
---
With that, we'd like to thank King Rusydi for his time at Cosplay Computer! We wish him all the best in his future endeavours and hope to see his goals achieved one day. Maybe one day we'll see his name credited on a big Hollywood production!
Want to get know him personally? Thinking of commissioning props from him? Find him and his team KuraMaker on their social media platforms:
Facebook: https://www.facebook.com/KuraMaker
Instagram: https://www.instagram.com/official_kuramaker/?hl=en
Youtube: https://www.youtube.com/channel/UCGSaseGisG8jj47yExQFSew