Love is in the air, but work, life, and spicy Ramen keep getting in the way!
Amidst the craze of Animal Crossing: New Horizons and the Final Fantasy VII remake, I decided to avoid it all and cozy down with an overlooked title that was recently ported to the Nintendo Switch.
Half Past Fate is a visual novel that follows 6 ordinary people as their lives intertwine over the span of 8 years. Jumping between events that happened 8 hours to 8 years ago, this game explores the mysterious ways fate brings people together.
Developed by: Serenity Forge
Platform: Steam, Nintendo Switch
Length: Approx. 5 hours (7 hours for completionists)
---
Heartwarming and funny, with a pinch of geek humour
Half Past Fate is the kind of wholesome story that's best on a bad day. Set in a small town in modern day, its plot follows three soon-to-be couples and the fateful coincidences that draw them together. As the player, you get to play as each of the six main characters throughout the game's 12 chapters.
Just like most visual novels, the game's dialogue is an absolute deal breaker. Good thing for this one, the writing is witty, relatable, and reads like a smooth cup of tea. Even if you're not the completionist type, you'll enjoy diving deeper into conversations with the NPCs and smiling along the way.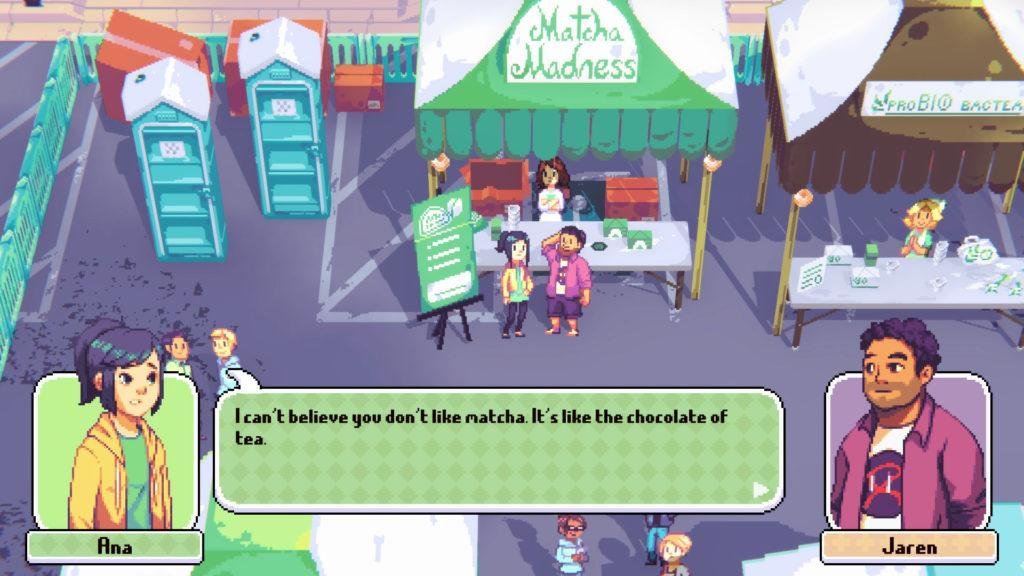 The overarching story is nothing to shout about, with some chapters and characters better than others. However, the game keeps it fresh by jumping back and forward in time. Not only do players get to see how the main six characters change over time, they'll also get to follow side characters as they appear in different environments and time periods throughout the game.
You don't have to be a geek to play this game, but it does have a couple of Asian and Western geeky references that some players will love. Personally, my favourite one is Lonk, but you'll need to find that one yourself.
Dialogue-driven puzzles that push you to explore the world
Functioning more like a visual novel and point-and-click hybrid, each new chapter poses a different puzzle to solve. The gameplay is not challenging by any means, but it does push the player to be meticulous in exploring their surroundings. For players who already love doing this, you'll be glad to know the game rewards you for it.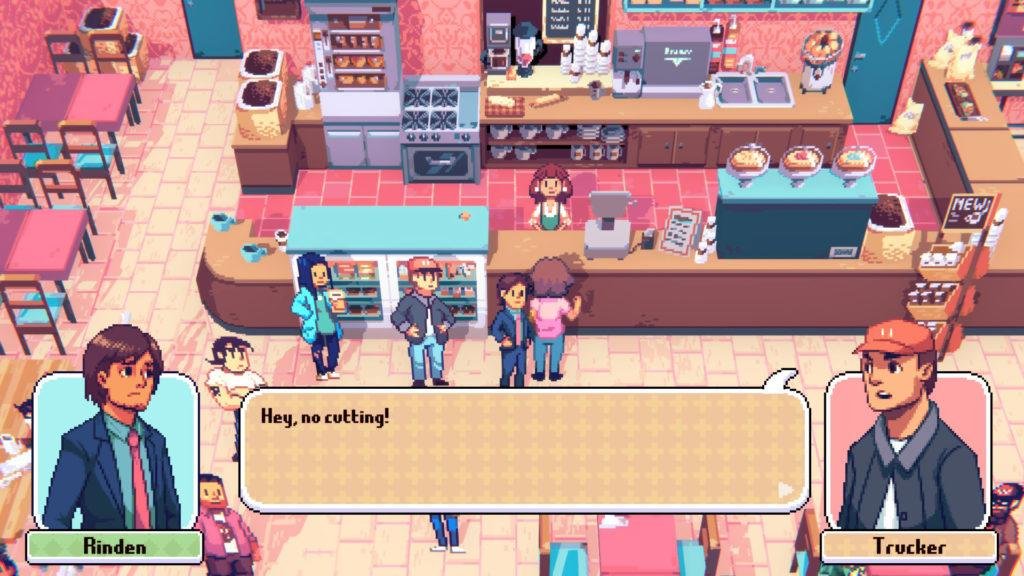 Also with dialogue being such a large part of the game, a lot of the solutions to puzzles are part of NPC conversations. Personally, I love how realistic this makes interactions feel.
Besides the main quest, there are plenty of hidden side quests in the game. They're not needed to complete the story, but great if you enjoy collecting Steam achievements, e.g. in the 1st chapter, you can get an achievement for finding a talking plant. How curious…
Lovable and familiar characters you'll want to cheer on
The characters in Half Past Fate played a huge role in how much I enjoyed the game. Despite the game only having 4 short chapters for each couple, they still managed to have meaningful and endearing tales of their own.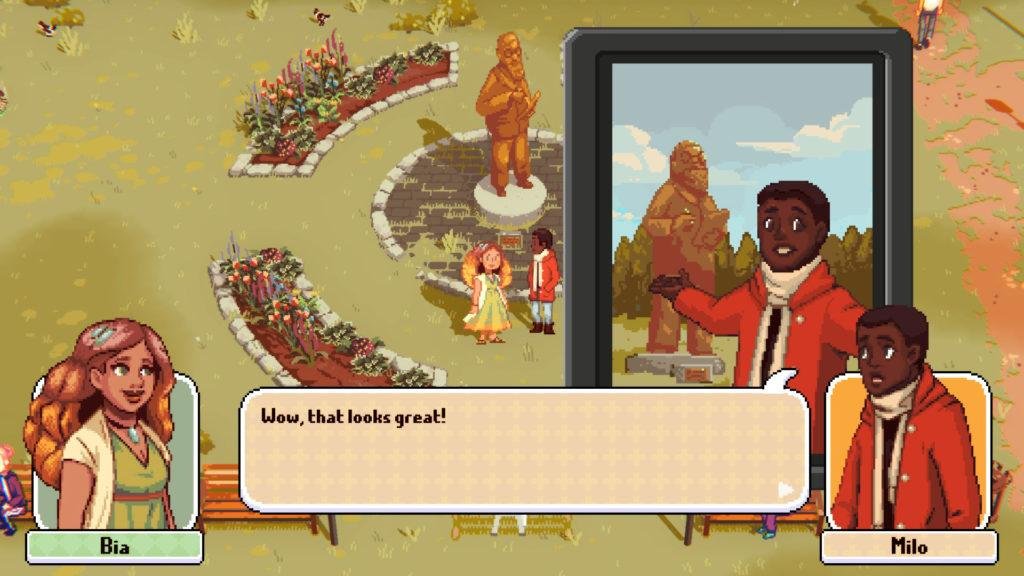 The writers did a great job in building each character's backstories and relationships through dialogue. Due to the structure of the game, you'll also get the unique experience of learning what characters think of each other as you rotate between playing different characters.
As a side note, the representation in this game isn't bad either with characters of all ages, sexualities, and races present in the game. One of the main characters is even from Malaysia – but I won't ruin the surprise for you!
An adorable blend of 2D and 3D pixel art graphics
Last but not the least, if you already like pixel art styles, you're going to love the look of this game. The 2D graphics on 3D backgrounds was a surprising choice at first, but quickly became one of the best parts of the game. My personal favourite parts of it were the smooth transitions from room to room, which you can see in the trailer itself!
For players who enjoy interacting with everything, you'll also be delighted to know that each environment in this game is rife with objects and NPCs to interact with. Each environment is also unique from each other, making every chapter a totally new visual experience.
---
The Verdict: Relaxing & addictive
Half Past Fate is the perfect game to play when you just need a reason to smile. It's simple enough for when you don't want to think too hard, but intriguing enough that you'll finish it in one sitting.
However, don't expect any life-changing revelations in its story; it's not that type of game. There isn't much replay value either, although it's still a good experience just once through. 10/10 would recommend to rom-com fans.
---
Half Past Fate is developed by Serenity Forge and is now available on Steam and on the Nintendo Switch e-shop.
If you played this after reading our review, leave us a comment below of what you think. We'd love to hear your thoughts!