Recently, you may have come across a viral Facebook post about the new Japanese textbooks for high school students in Malaysia. While many were shocked to learn that such a thing exists in our education system, I was more surprised that this wasn't common knowledge as I was deeply involved in the Japanese language activities endorsed by the Ministry of Education during my high school days.
Curious to learn what it was like to study Japanese in high school? Read on to find out more!
Disclaimer: This is based on my experience as a Japanese language student from SMK Convent Klang from the year 2013 – 2017 and as an alumnus until 2019.
Academic Background
First, only selected high schools in Malaysia that meet certain qualifications are allowed to open a foreign language class. The school administration can choose from a selection of foreign language such as French, German, Arabic, Japanese and so on. Thankfully, my school decided on Japanese.
Those who have tried to pick up Japanese on their own for the annual Japanese Language Proficiency Test (JLPT), will be familiar with these books known as Minna no Nihongo:

However, if you studied or are currently studying a high school that offers Japanese as a foreign language, then you might be more familiar with these textbooks instead. There has also been a syllabus update recently too.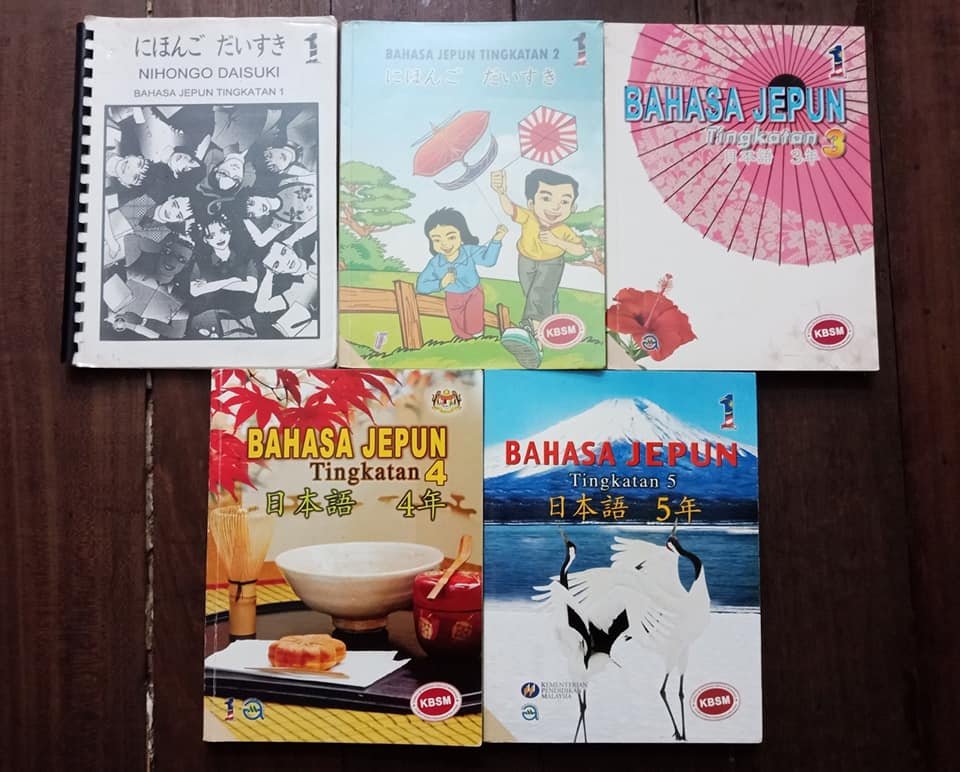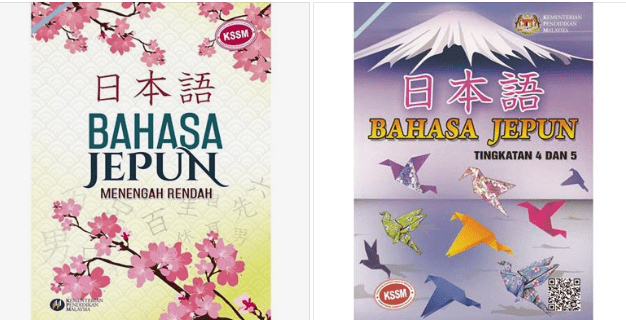 Exams
Taking the language as a subject isn't just for fun and games as there is an exam to take at the end of your high school studies. Students can sit for the Ujian Pencapaian Bahasa Antarabangsa (UPBA) paper that is usually around June and July. It is not a compulsory exam, as it does not affect your overall SPM grades, but it grants you a valuable certificate.
Students are also advised to take the standardized criterion-referenced test known as the Japanese Language Proficiency Test (JLPT). Those who have completed the Japanese high school syllabus in Malaysia should be able to achieve the N4 level or basic certification in the JLPT.
Co-Curricular Activities
Japanese Language Festival (JLFest)
JLFest is a two-day event organised by various Japanese language societies and ministries in Malaysia. Schools with Japanese classes around Malaysia are encouraged to attend as it is filled with various workshops and activities. There is no fixed location for this event, but since 2017 it has been hosted by SJKC Lai Meng in Bukit Jalil.
There is a multitude of competitions for students to partake in. It can be categorized into three divisions – solo, small groups and large groups. Among these, the main focus is on the Japanese Choral Speaking Competition and the two dance competitions – Soranbushi and Yosakoi. Each competition features a grand trophy, cash prizes and on rare instances free trips to Japan for the team.
There are also smaller competitions such as the Koinobori Drawing Competition, a Mr and Ms Yukata Competition, Ouendan Dance Competition and more. Recently, more modern aspects of Japanese culture, such as cosplay and karaoke, have been introduced in the event.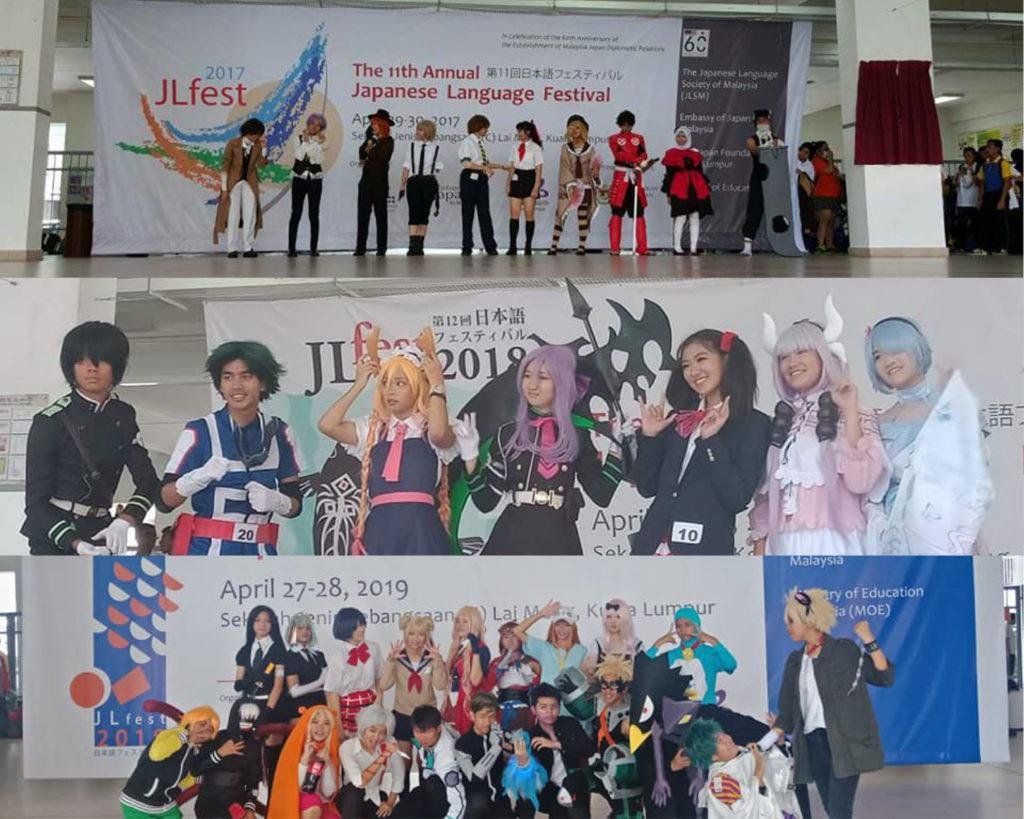 Besides the competitive aspect of the festival, there are plenty of workshops where participants can learn from such as crafting, martial arts and even food preparation. You can also opt to shop in the JLMarket for food and merchandise throughout the day. Conversing in Japanese at certain stalls can even grant you a discount!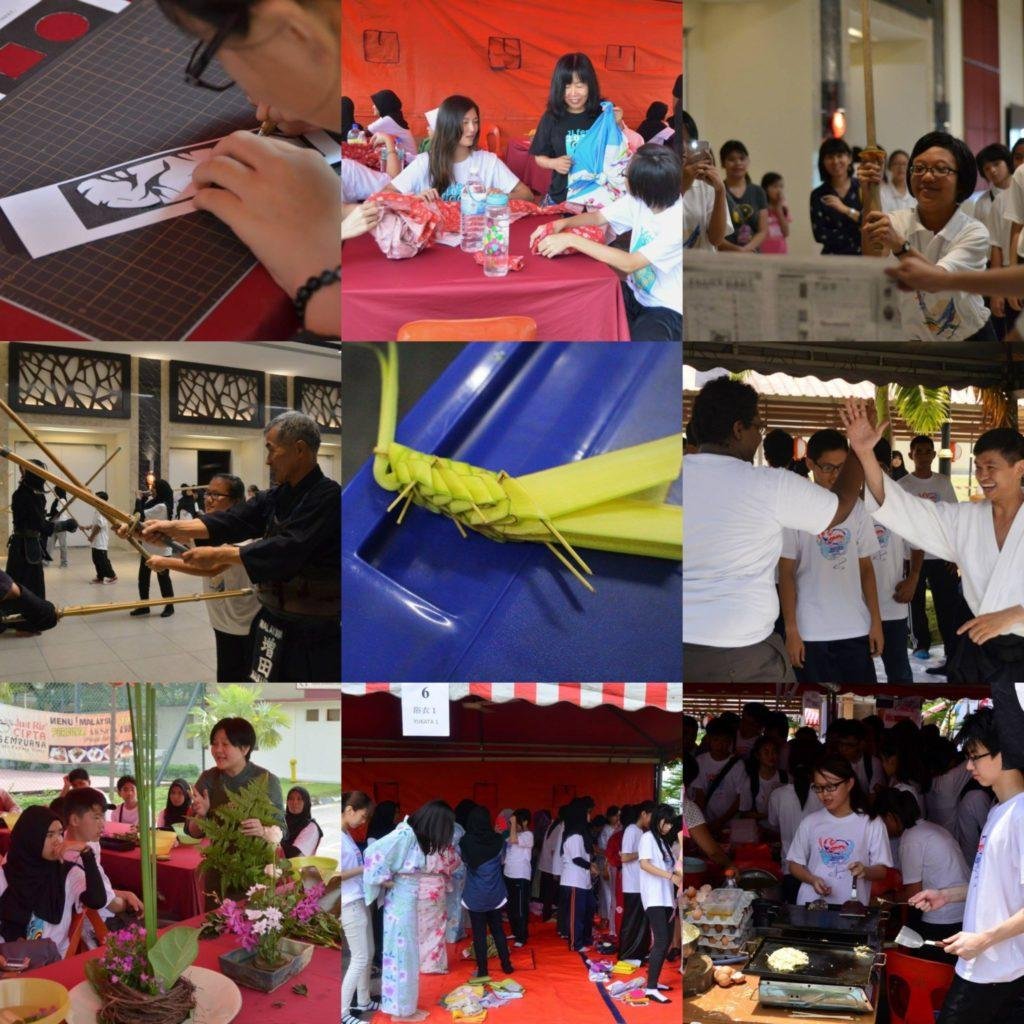 Japanese Speech Contest
High school students can also take part in an annual Japanese Speech Contest. Each year, students will have to craft a speech based on a theme and will be judged on their creativity and oral skills. The top contestants are often awarded a free trip to Japan and the champion will be given a chance to compete on an international stage.
The contest is organised by various Japanese language societies and Malaysian ministries, and is usually sponsored by a number of well-known Japanese brands such as Panasonic, Kokuyo and Japan Airline. The Crown Prince of Japan even attended the competition during his visit for Malaysia's 60th Diplomatic Anniversary with Japan in 2017!
Other Activities
Besides JLFest and the Japanese Speech Contest, there are other activities that students can take part such as a homestay programme offered by the Japan-East Asia Network of Exchange for Students and Youths (JENESYS).
There are also Japanese Language Forums where selected high school students get to go to Japan to interact with other Japanese Language students from countries like Thailand, Indonesia, Vietnam, Philippines and the motherland, Japan itself. Closer to home, there are also Japanese Language Camps which serve as gatherings for students from all over Malaysia.
---
While I've tried my best to summarize my experience as a Japanese language high school student in Malaysia, I'm sure the experience can vary from one person to another. It really depends on the location of their school, the number of students interested in joining the activities, the effort of the Japanese Language teacher and the passion of their fellow classmates.
As for me, I was blessed to be from a reputable school together with a group of people who were passionate about joining almost anything, as well as a very enthusiastic and hardworking sensei.
I hope this article has helped inform you on the various efforts done to cultivate the language among students and simultaneously spread the beauty of Japanese culture!