That's right, the Visual Arts Expo is back for its fourth year and this time, it's packing some big names from the creative industry! Happening at the Shah Alam Convention Centre (SACC) on the 21st and 22nd of July 2018, VAX promises to satisfy and enrich creative minds with its various seminars and panels from some truly esteemed guests this year.
---
Keiichiro Kawaguchi, Fumio, & Yosai Kuchu from Studio Frontwing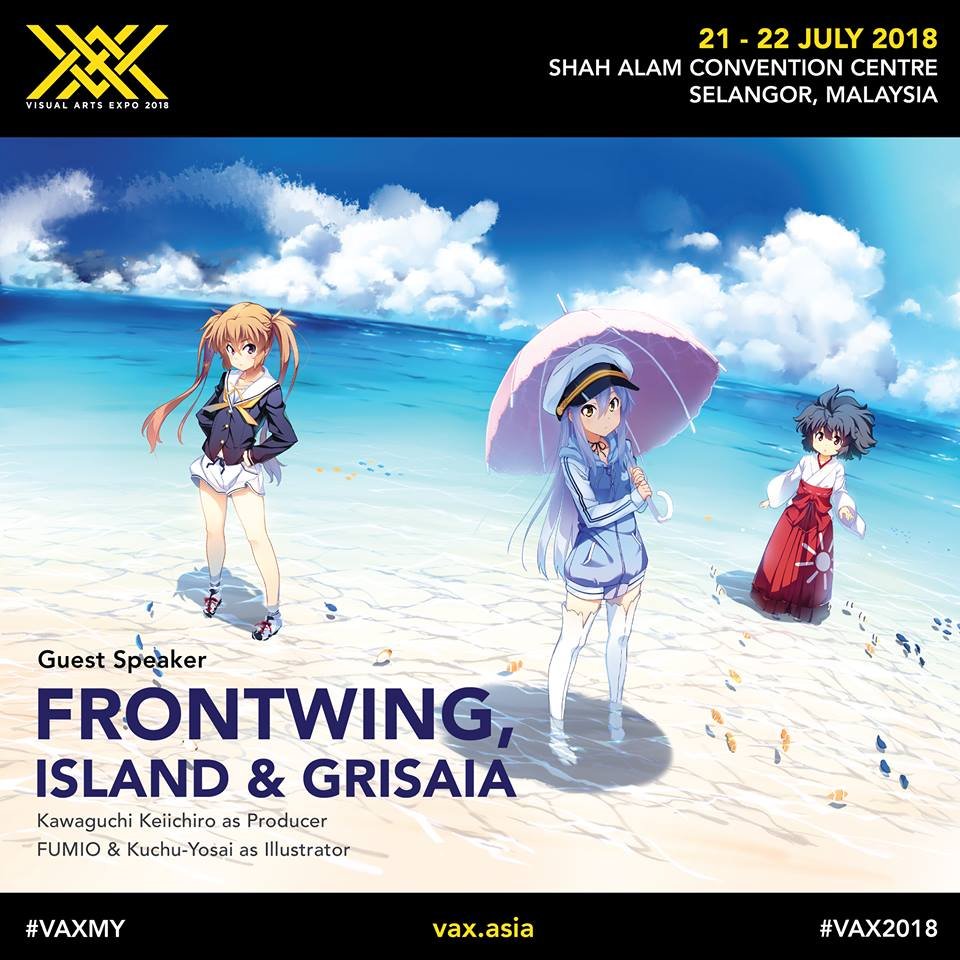 Leading the charge of guests this year is Studio Frontwing, a huge publisher in the Japanese Visual Novel scene with over 20 titles under their belt. Illustrators from said studio – Fumio and Yosai Kuchu, will be coming to VAX2018 as guest creators alongside director Keiichiro Kawaguchi.
Fumio is well known for his works such as the Grisaia series, which has won multiple awards; while Yosai Kuchu is a seasoned character designer that has worked on titles like ISLAND and Queen's Blade. Keiichiro Kawaguchi, meanwhile, has delved into both animation and games with some of his notable works being Oshiete! Galko-chan, Hunter x Hunter: The Last Mission, Frame Arms Girl and Hayate the Combat Butler.
Waki Kiyotaka from Studio Orange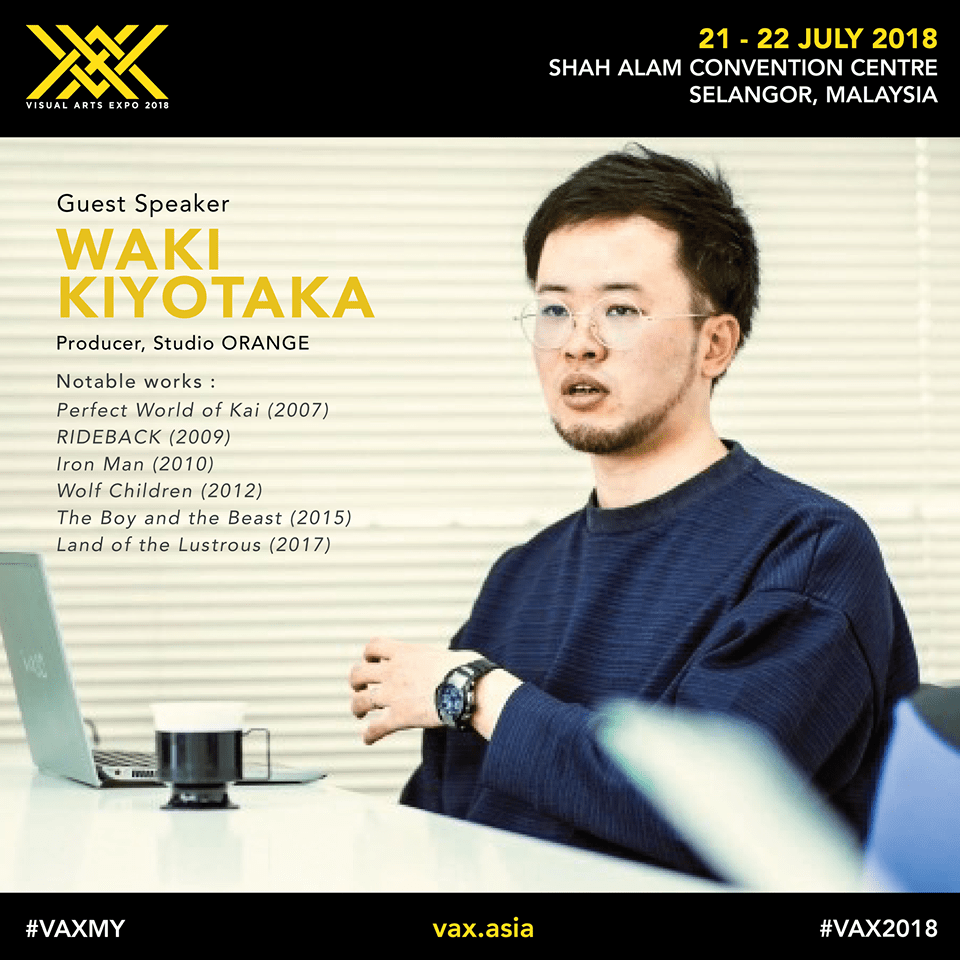 More artists from the industry coming to VAX include Waki Kiyotaka; a producer who has worked on iconic and memorable anime titles such as Wolf Children, The Boy and The Beast and The Land of the Lustrous, as well as western concept titles like the recent Iron Man animated series.
Hige Driver from TOKYO LOGIC
On the music front we have Hige Driver joining the fray, with his spin as a DJ as well as his experience in creating anime music like in the recent Umaru-chan R series. He has also worked in many rhythm games such as Dance-Dance Revolution, Jubeat and REFLEC BEAT. He also worked in many anime theme songs, such as KanColle, Monster Musume, Umaru-Chan R and Monthly Girl's Nozaki-kun!
Dave Ross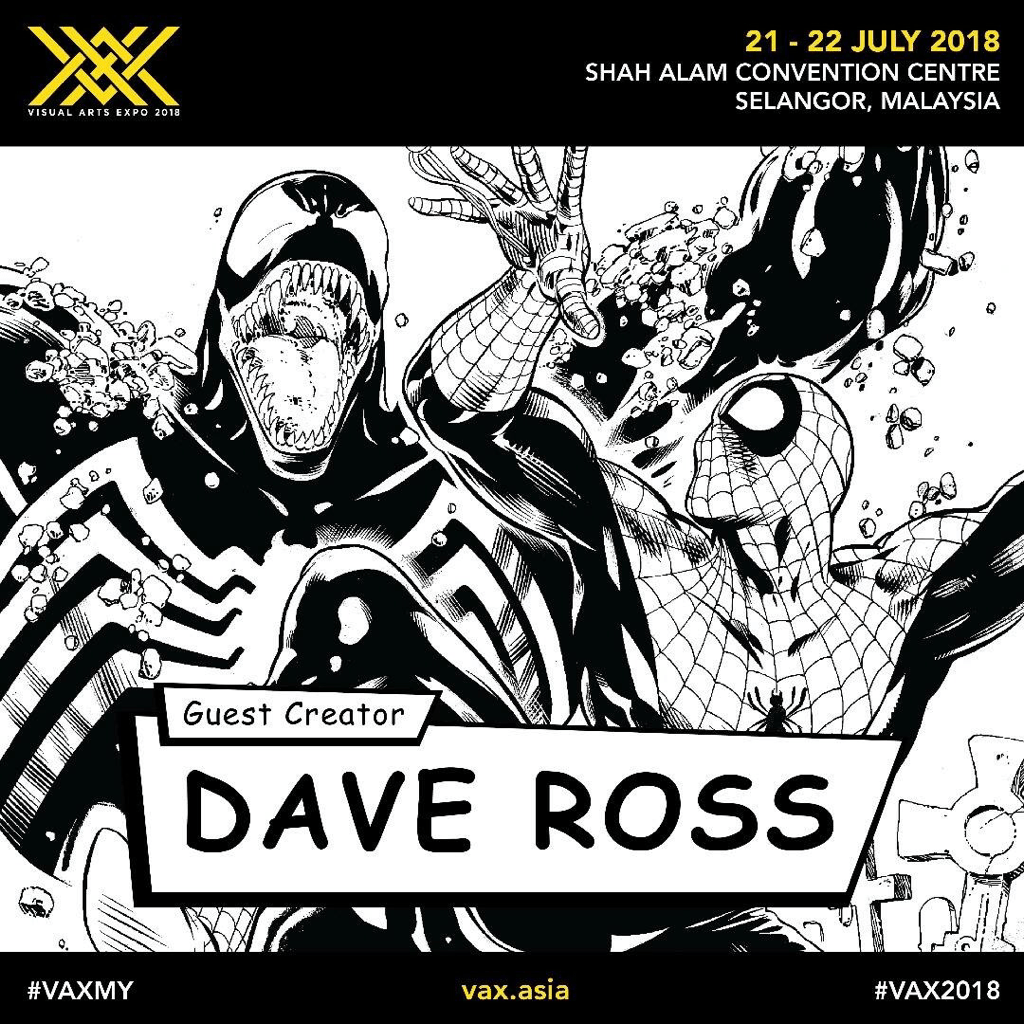 Now from the Western front comes Dave Ross as special guest creator. Dave is a true veteran in the comic book scene, with his name attached to a huge variety of comics from both Marvel and DC. Some of the titles he's worked on include Aliens, Iron Man, Daredevil, Star Wars, Star Trek, Justice League and Spider-Man to name a few.
Dave has traveled the world for various art conventions and like the rest of the guests mentioned, is definitely a fountain of knowledge for those seeking to grow in the creative industry. If you're interested in learning from him directly, VAX will be hosting a special workshop! Register for it here.
Reika & Tatsumi Inui representing Cure Cosplay Collection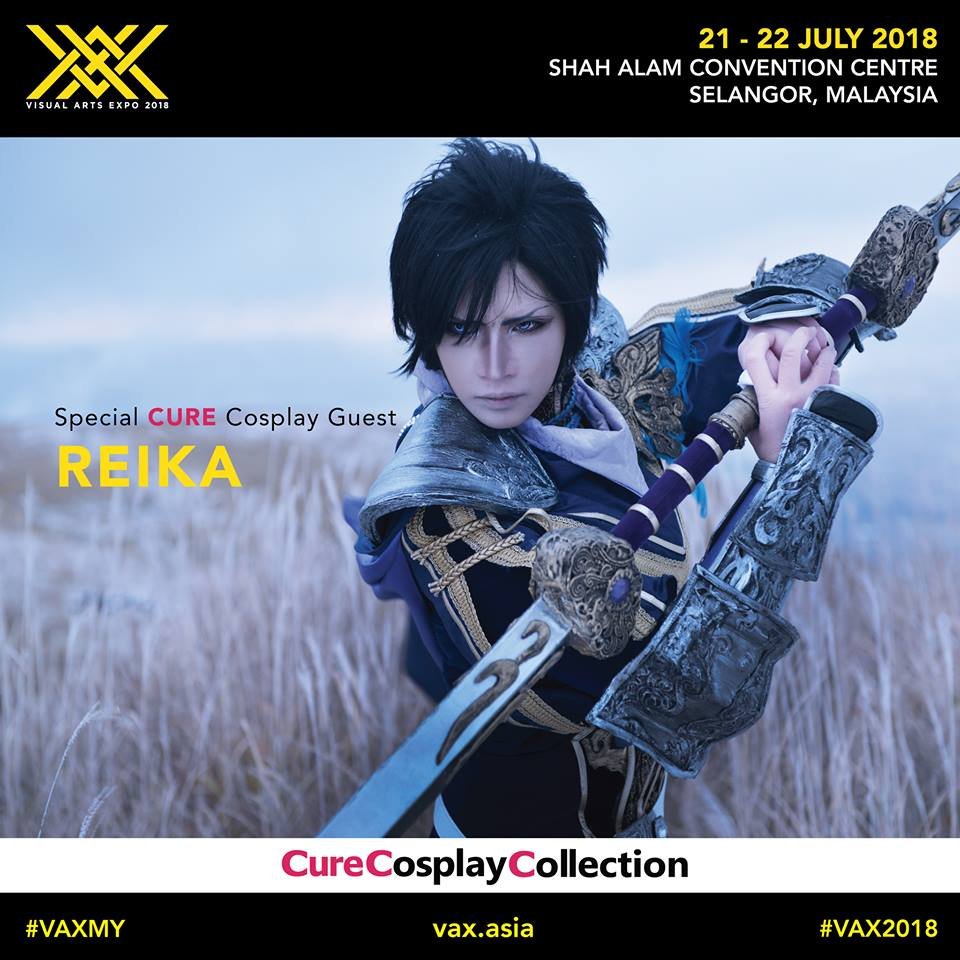 For cosplay fans, VAX hasn't forgotten about you either! Tatsumi Inui and Reika will be representing Cure Cosplay Collection at the event. Look out for them roaming around the halls for your chance to meet and take pictures with them!
---
With the usual ACG event fun alongside so much talent, there's no doubt that VAX2018 will be an absolutely fantastic outing to attend this year. For more information, do head on over to the VAX website where you can also purchase tickets! And if you're set to go already, we at The MAGIC RAIN will see you there!
Join the discussion at VAX's social media channels: