It's that time of year again when Steam actually does something the community doesn't hate! That's right, it's the Steam Summer Sale and it's certainly a welcome one indeed as we seem to be going through a rough gaming drought. With the last great showstopper being God of War in April, and the next big thing possibly being Spider-Man in September; perhaps now's a good time to kick back and catch up with some titles we've been putting off. Plus they're dirt cheap for now so all the more reason to get them right?
That being said, in no particular order, let's get to them!
---
1. Final Fantasy XV Windows Edition (50% Off, Now RM109.50)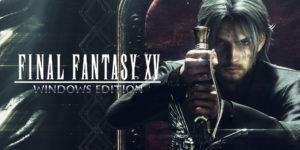 I'm pretty salty at this one mostly because I got FFXV early and so much content has been released since then. The Windows Edition however, contains ALL FFXV content up to today alongside the base game at a reduced price. Don't get me wrong however, I'm still recommending this because at its core, FFXV is great fun and will be a game you'll sink many hours into.
Exploring the open world with Noctis and friends is a charming and truly fantastic experience as you do battle with all manner of man and beast that only the universe of Final Fantasy can deliver. While definitely not THE BEST of the Final Fantasies out there, XV definitely still gives you your money's worth (especially at this drastically reduced price). Get it if you haven't already and hope Square Enix doesn't decide to screw us over again.
2. Stardew Valley (20% Off, Now RM24.80)
If you thought Final Fantasy XV would give you endless hours of fun, try Stardew Valley. Deemed as THE unofficial spiritual successor to the now disgraced Harvest Moon series, Stardew Valley is a game that can only be described as a project born out of the purest and most intense passion. Made by the immensely talented Eric Barone ALONE, Stardew Valley sees you play as a farmer and your goal is to grow crops, tend to animals and get along with your local townsfolk to the best of your ability.
This game has all the best elements of Harvest Moon cranked up to eleven whilst simultaneously adding in a few more RPG elements of its own. With it now sporting a beta multiplayer mode that you can get into for free, there's few reasons why you wouldn't want to get this absolute gem of a game.
3.Assassin's Creed Origins (50% Off, Now RM109.50)
Diving back into the triple A space we've got Assassin's Creed Origins at a whopping 50% drop off its original price. Widely seen as a great, focused return to form for the Assassin's Creed franchise, Origins does away with the usual, unsurprising shtick of the Assassin's Creed formula and adds some much needed fresh air into this old runner.
While at its core the game is still about killing people in very cool fashions; the writing is better, the characters are better and the game design is overall just plain better. Just goes to show that maybe what some franchises need to get back on track is another year of time to work things out.
4. Rise of the Tomb Raider: 20 Year Celebration (70% Off, Now RM57.00)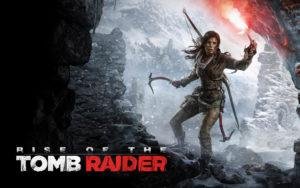 With Lara Croft's next adventure – Shadow of the Tomb Raider, coming out this September, it might be a good time to get Rise of the Tomb Raider if you haven't already to catch up with the revamped series. Though many were initially skeptical and wary of developer Crystal Dynamics' reboot of the Tomb Raider series, Lara Croft's new adventures starting from the 2013 game have been nothing short of amazing. Seen as the Uncharted series that isn't Sony exclusive, Tomb Raider brings the adventure and the excitement that one can expect from the never ending journeys of archaeologist Lara Croft.
Getting this version of the game also nets you the season pass which means you'll be getting all content released for this game; and if you haven't played the other games, ALL Tomb Raider games are at discounted prices now with the first in the rebooted franchise being sold at RM5.99 currently. Whether you're in it for all of em or just this one title, there's no better time to get Tomb Raider fever than right now.
5. The Witcher 3: Wild Hunt – Game of the Year Edition (60% Off, Now RM51.60)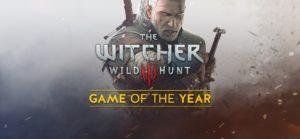 We know you've probably heard it to hell and back by this point but have you gotten The Witcher 3? Because it's really, really good. Pretty much a pinnacle of the action role playing genre in video games, The Witcher game franchise may have had a rather obscure start but is now the absolute standard all video games should strive to achieve.
As usual, with the Game of the Year edition, you'll be getting all additional content with the base game for the absolutely ludicrous price of RM51.60. Do yourself a favor and get this game if you don't already have it, hell gift it to a friend if you've got a reason to; because this is a title truly for the ages.
---
That's it for our recommendations during this period of wallet murder, what games are you eyeing for the Summer Sale this year? Let us know in the comments and keep it locked on The MAGIC RAIN for more gaming news and articles!