And just like that, E3 has officially begun and the announcements are plentiful. Leading the charge this year with the first conference is Electronic Arts and to be honest, it was a wee bit of a tame start. Amidst plentiful controversies and with many reasons to have to redeem themselves, eyes were definitely on the gaming titan today as their game developers took the stage to assuage their audiences. Without further ado, let's jump into the news that EA has brought us today.
1. Battlefield V
Starting out EA's march was Battlefield V with its developers DICE taking to the stage. Having some footage of the game's multiplayer aspect on screen, the developers mentioned some fun new features coming to the game including the ability to dive out of windows and move weapon emplacements around with vehicles.
Soldiers, weapons and vehicles are able to be customized which is rather standard fare for multiplayer games at this point but what would come as a minor surprise is the confirmation of no loot boxes or a premium pass – an action taken out of circumstance rather than goodwill I'm sure.
DICE closed off the segment with the mention of a battle royale mode that would also come to Battlefield V, because of course it would. Seeing as gamers weren't impressed with its launch trailer, looks like DICE is on thin ice again.
2. FIFA 19
FIFA's back with an annual installment as usual, its biggest draw this time being the addition of the UEFA Champions League and all the players it will bring. FIFA 18 was also confirmed to be getting a free update in relation to the World Cup and would have a free trial on EA's Orign Access subscription service.
3. Cloud Gaming & Origin Access Premier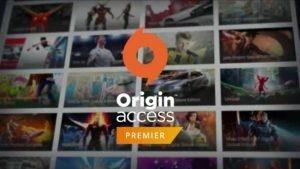 Speaking of subscription services, EA CEO Andrew Wilson came on stage to talk about a new game streaming service EA would be starting soon alongside Origin Access Premier. Set to be available in summer, Premier will allow subscribers to play new EA games earlier than everyone else while also gaining access to loads of old games. While the subscription prices weren't shown, making money out of a consumer's impatience just seems typical of EA.
4. Jedi: Fallen Order
A new Star Wars game is confirmed in the pipeline and surprise, surprise – it's not Battlefront! Titanfall developers Respawn Entertainment has confirmed that they're working on Jedi: Fallen Order – a game to be set during the dark times when the Jedi are being hunted. While only verbal confirmation was given with little else, it does sound kinda interesting with an expected release period of holiday 2019. A game set right after the events of Episode III does sound like a huge opportunity for adventure indeed.
5. Star Wars Battlefront II
The herald of the end times returns with new gifts to bestow upon its loyal fans. Yes, Star Wars Battlefront II made a showing at E3, though making some cool promises for the future. For starters, a new Starfighter mode will be added to the game alongside a new sandbox mode focusing on capturing command posts.
Perhaps the greatest injection of life into this avaricious corpse however is the confirmation that Clone Wars content would be coming to Battlefront II and with it, some characters of that era such as General Grievous, Obi Wan, Count Dooku and Anakin Skywalker before he went skinny dipping in Mustafar.
All jokes aside though, DICE admitted to their mistakes during their segment and that does warrant at least some praise. Here's hoping they learn from the firestorm of yesteryear.
6. Unravel two
Perhaps some of the only genuine charm in the whole conference was the reveal of Unravel two. A sequel to Coldwood Interactive's Unravel, this game strutted its stuff on stage with some gorgeous game play with its endearing characters, also confirming it now had optional co-op functionality. Oh and the best part? It's available right now.
7. Sea of Solitude
Another charming indie game! This time by Jo-Mei Games and one that looks absolutely gorgeous as it does hauntingly grim. Sea of Solitude is about a woman who's regressed so far into her darkness and loneliness that she has turned into a literal monster. Though we know not much else about this upcoming game, its short trailer was enthralling with some really superb visuals. Definitely worth keeping an eye on.
8. NBA Live 19 & Madden NFL 19
NBA is back again as per the usual but this time returning with The One – the rather well-liked career mode that was included in last year's NBA Live 18. Having just a trailer on screen, the game also confirmed its September 7th release date this year. Right after it was another trailer, this time for Madden NFL 19 showing off some impressive graphical fidelity and its release date of August 10th. Not much to say for these guys, though it's great news for the NBA and Madden fans out there I guess.
9. Command & Conquer: Rivals
Command & Conquer is back everybody! Yes Westwood's love child has finally returned so the studio can now truly rest in peace! Except it's on iOS and Android now with very streamlined mechanics and a potential chance for EA to use micro-transactions again… yay.
Set in the Tiberium Wars universe, C&C Rivals had an on-stage live match to kick off its worldwide debut and in all fairness, it looks alright…just alright I suppose. But hey if you're looking for some vitriol, I guarantee you the fire's just started so you know…enjoy?
10. Anthem
They definitely saved this one for last on purpose. That's right, the big one – Anthem, and there's a fair amount of details on this one. For one, we finally have a trailer to sink our teeth into, though it honestly doesn't tell us much that we don't already know. What does tingle the taste buds however is what came after the trailer, which was a small panel with some of Bioware's heads including general manager Casey Hudson.
During said panel it was revealed that Anthem would have a world that will keep changing to give players interesting experiences constantly. The armored suits were finally given a name – Javelins, and they'd be available in multiple forms capable of performing different roles; think class based game play.
The Javelins will have colored skins players can choose from and specific mention was given to the fact that there would be no lootboxes and all micro-transactions for the game will be cosmetic only, hilarious I know. Also touted was that the game would have continuous story updates throughout its lifetime and as expected, have co-op (but no PvP). A scripted trailer was also shown towards the end, finally featuring some in-engine game play before Casey Hudson capped off the announcements with Anthem's release date – February 22nd, 2019.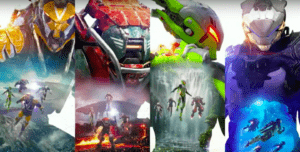 From what was shown, Anthem seems a bit too much like Destiny in terms of what it promises. Where we are now with this game was literally where we were with the first Destiny years ago. We have nothing but highly scripted material to base our opinions off of now alongside the words of the developers, which really banks on a lot of trust. Let's just hope history doesn't repeat itself.
Conclusion
Unless you're a diehard fan of their recurring titles, or still one who has unsullied hopes for Anthem, EA's conference this year felt quite weak. The lethargy of their titles truly come into full view when the majority of what they've announced are literally titles anyone could predict. Save for the charming, innovative indies and a potentially great Anthem, EA really just seems like they're only doing things for the sake of it, stuck in an endless loop that they don't even bother to try and lie themselves out of anymore…though I guess this too, was expected.
Microsoft's turn starts tomorrow at 4AM local time followed by Bethesda at 9.30AM. Let's hope it goes up from here.