We had a chance to interview our next TMR cosplayer, our honorary Scroll Keeper who is a resident writer for this very platform. Tofuトフ shares her thoughts on her personal journeys through cosplay, both the ups and the downs. Read on to see what she has to say!
---
Disclaimer: Answers may be edited for clarity of reading and comprehension.
Tell us exactly what got you into the ACG sphere.
I got into the ACG sphere from the influence of a really close friend of mine, who'd been cosplaying for about two years at the time. Though she isn't as active now as she used to be, I'm still grateful to her for introducing me to this community.
I was fascinated by all the colourful and awesome costumes I saw at my first event, along with the passion that radiated off of everyone whether they are a cosplayer, photographer, performer or even an average event attendee. It was such a new experience and there was always something new to see no matter where I looked. It felt bizarre and it was definitely one of the major deciding factors that made me feel like I wanted to stay and see what else this scene had to offer.
So how do you connect the moment you got into ACG to the fact that you are cosplaying now?
I have to admit, it was mainly out of curiosity and it looked fun too! The first time I felt like I really wanted to cosplay was actually quite early on during the second event I'd ever been to in that very same year. I remember seeing so many people transform into their characters, hugging huge props and holding big bags of makeup. Walking in as your average Joe and walking out in gowns and armour. It looked so cool and like every other 15-year-old, I wanted to be cool. I found out that there was so much more than just the "cool" factor a little later in my cosplay journey.
What kind of change has cosplay brought to you or someone you know?
Cosplay has brought me many changes since I first started, from my character to my lifestyle. The most significant change of all was to my self-esteem. When I put on my very first costume and mismatched wig, I was not only excited but also scared. Scared of the stares and the possible judgemental comments from people I'd probably never see again in my life. My level of self-confidence was at a point where mere eye contact would shake me.
Two years later, I can now confidently walk around in costume, start conversations with new people and heck, even maintain a better posture!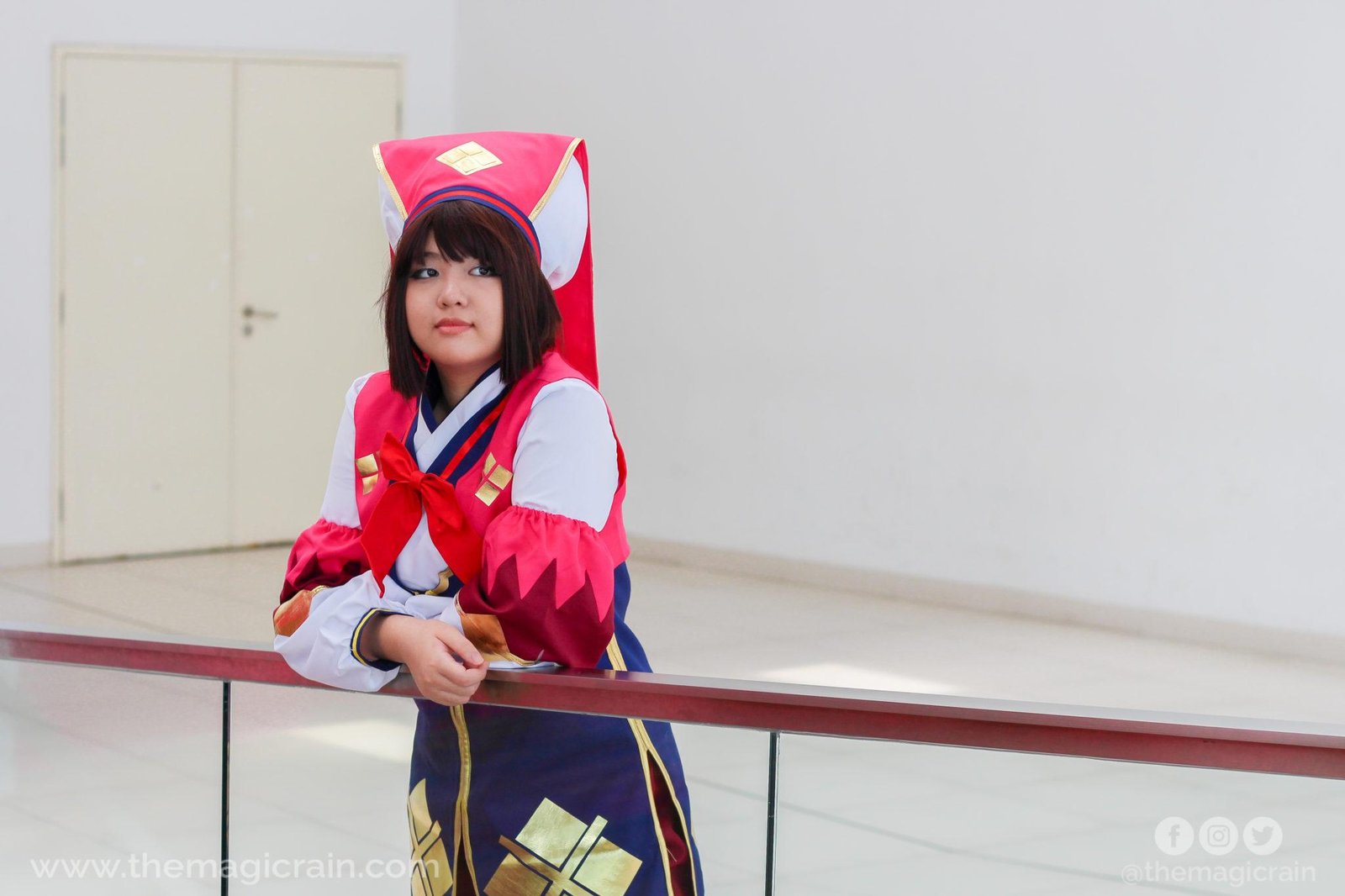 Let's talk about creativity vs accuracy. Would a character be considered inaccurate if you apply a twist of creativity to it? How much of creativity is allowed to be put in into a cosplay before it becomes totally inaccurate?
Creativity vs accuracy is something I had set in stone quite a while ago. I'm okay with adding cool twists to a costume, pair a Naruto wig with a flowy dress for all I care. There's clearly a fine line between being creative and straight up being not recognisable. I feel like it's good to have a balance of both creativity and accuracy. From a casual cosplayer to another, be creative but if you're cosplaying an existing character, please stay true to their distinctive features. In fact, I wrote an article about it here! 
A lot of cosplayers have a backstory of dealing with depression or negativity, and they plunge into a community that is more than ready to talk about skin colour, body sizes and accuracy in portrayal of a character. How does that link up for you?
This hits quite close to home but as someone who has had and still has lingering insecurities, I'd say be prepared for criticism. Easier said than done, of course, but it's wonderful to see more cosplayers and people of our community supporting each other all the way. The culture of a community that stretches beyond oceans doesn't change overnight but taking a stand is a great step ahead to a healthier community.
I think it's great that people are willing to go through such extents for a hobby such as cosplaying. To cosplay a character that has features one isn't born with, fully knowing that there are bound to be people who won't be happy about it is a great step out of one's comfort zone for both their growth as a person and a cosplayer. You can't please everyone so just do it and don't look back.
What is your dream cosplay?
I wouldn't say I have one specific dream cosplay but I do dream of having at least one cosplay that meets the standards I set for myself and is absolutely satisfactory for both myself and relevant peers.
Any inspirations in the cosplay world that you look up to?
Now that I think about it, I'd have to say it would be BoiledCurry. I really admire how in touch she is with her followers and how she isn't afraid to be different and true to who she is even with her large following. She's one of the first few cosplayers I really liked. She was also one of the cosplayers I heavily based my makeup style off of!
Look out for more features of our TMR cosplayers coming soon!