Scoring a rare anime find can be as exciting as winning the lottery. With over 10,000 listings in the J-Pop Category, one can expect to find many unique items on Carousell – from out-of-print items to original artwork by local artists. Here are some tips on how to find a rare anime item.
Monitor the marketplace after a major event
Missed out on merchandise from an anime fair or event? Keep a lookout on Carousell.
"I was devastated when the official button badges were sold out during Comic Fiesta 2015," said Carouseller Ash Chan <@ashchan>. "However, I found a seller who listed the badges on Carousell and immediately arranged for a meet-up the following weekend."
Be open to buying preloved
Find preloved gems at a much cheaper price on Carousell.

For example, this Pullip Princess Serenity Doll was sold at RM500, which is a steal compared to the original retail price of RM700. Plus, you don't have to pay for overseas shipping.
"I was able to add my artbook collection thanks to Carousell. Some of the rarest photobooks I bought on Carousell are CLAMP's X Illustration, Katekyo Hitman Reborn, and Gackt's photobooks," said Carouseller Hannah, <@nico.haruna>.
Support local artists
The best finds are one-of-a-kind. From digital art commissions to cute pixel key chains, you can get custom pieces from artists and designers on Carousell.
The best part? You're supporting the local arts scene.
"I started posting my artwork on Carousell as a way to inform more people when I have a booth at anime-related events," said Carouseller Melissa <@1001kei>, "it was then that I realised there was a demand for local anime artists' artworks."
Artworks from Carouseller <@samvy00> and <@ichibyori>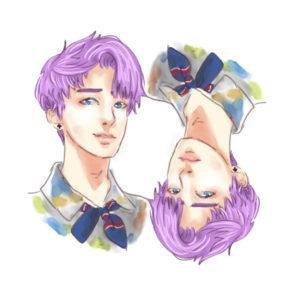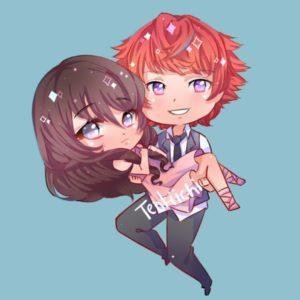 Read the reviews
Not sure about the authenticity of an item? Check the seller's track record before making a purchase.
"There are higher chances of finding official or good quality merchandise on Carousell compared to physical stores," said Carouseller Viola <@sugavi>, "I find it reassuring to know that I can scope out the sellers and buyers, rather than blindly trying out and trusting a site off the web."
Keep searching on
Like a treasure hunt, the process of finding that rare anime item is all part of the fun.
So the next time you can't find what you are looking for in stores, a quick search on Carousell might just surprise you.
Have tips of your own? Please share with us in the comments below!