Social distancing disrupting your cosplay convention vibe? Well, this first-in-Malaysia, online-based, borderless cosplay event is here to foster hope amidst your stay-at-home lifestyle.

Happening on the 2nd and 3rd of May 2020, all ages can hop on the VIRTUAL fun ride by tuning in to THE MAGIC RAIN's Facebook page from 10.00AM to 6.30PM.
What awaits you is an entertaining and educational line-up, where you stand a chance to interact with our invited international and local guests. Activities like friendly games and karaoke sessions to workshops and panels prepared to sate your social needs.

Whether in costume or casual get-up, the event is FREE for all to enjoy. Spreading the You Are Not Alone (YANA) spirit, we seek to Connect, bring Happiness, Elevate, Educate, Support and show Excellence; all for the ACG community to smile this quarantine and say CHEESE!
Bringing the excitement of cosplay conventions to your computer screens at home, here's what we have in store for you!

Event Highlights

Fun & Games
Games with Guests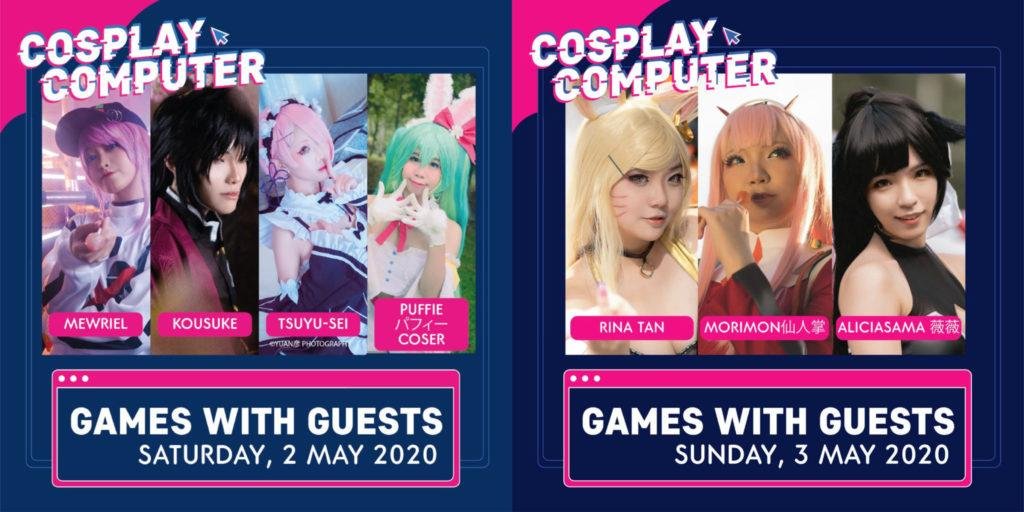 It's time to duel! This friendly showdown gives fans the chance to play games online with their favourite local cosplayers. This time, featuring the ever-popular party game, Drawful 2
Are you an ultimate guesser or are you the next level Picasso? The only way to find out is to battle it out with our guests.
Group Video Call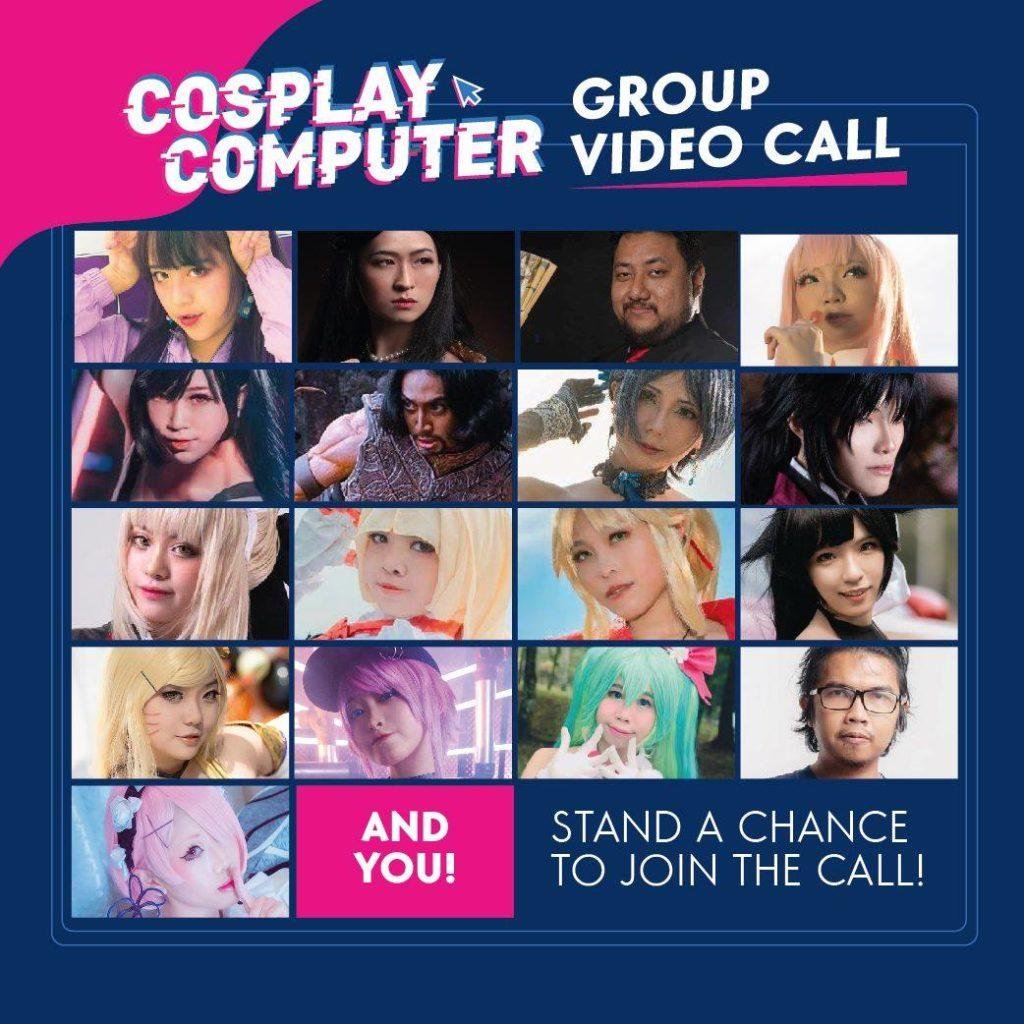 Physically isolated, virtually connected. Get your daily dose of social interaction and exclusive online photo-op in a big group call the guests of the day!
It's your big chance to tell your favourite guest of your choice what's on your mind and get a personal reply from them too. This is one Zoom call you won't want to miss!

Curry-ok Session with BoiledCurry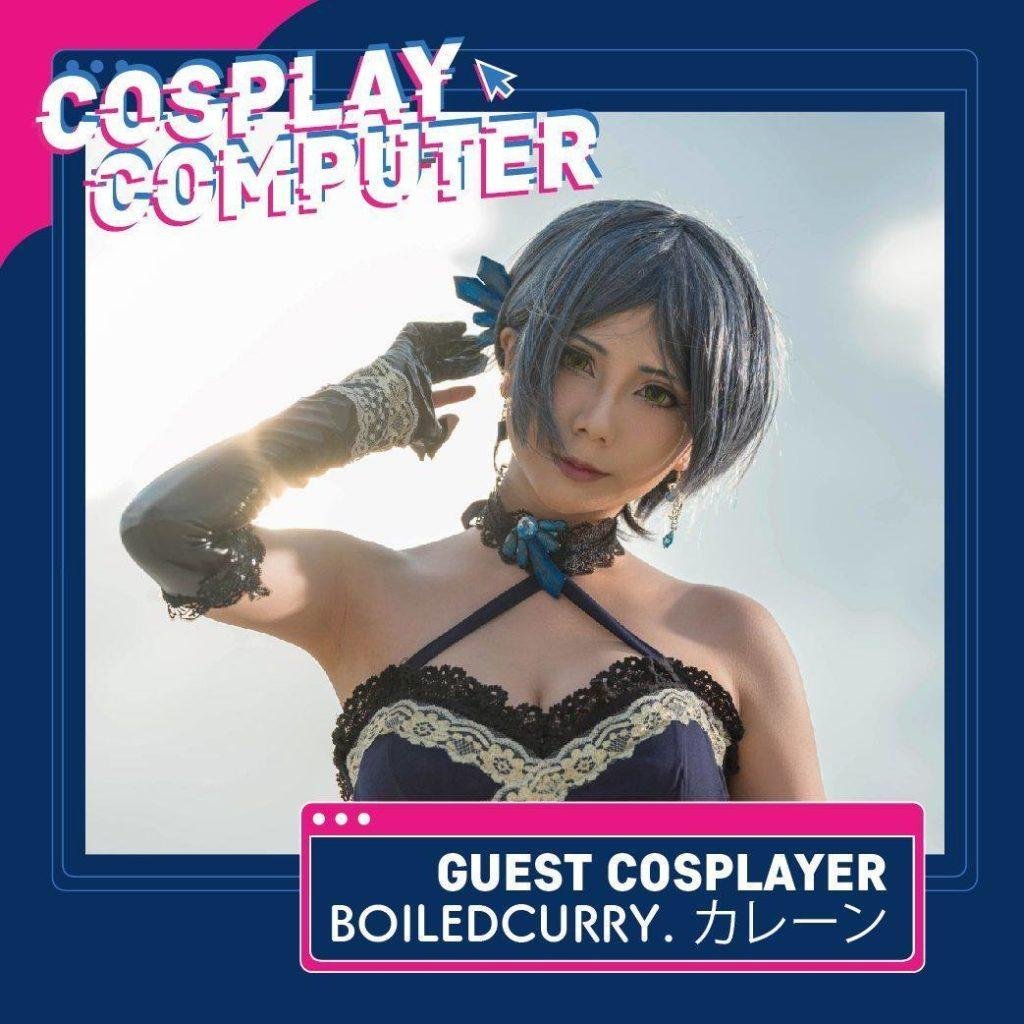 A familiar face from the Lion City is here to join us in this livestream. She'll be performing some of your favourite anime songs during her curry-oke session, so be sure to warm up your vocal cords and sing along.
You can go the extra mile and get out your wotagei sticks out to cheer her on!
Try Not To Laugh Challenge with BoiledCurry and Rikka Blurhound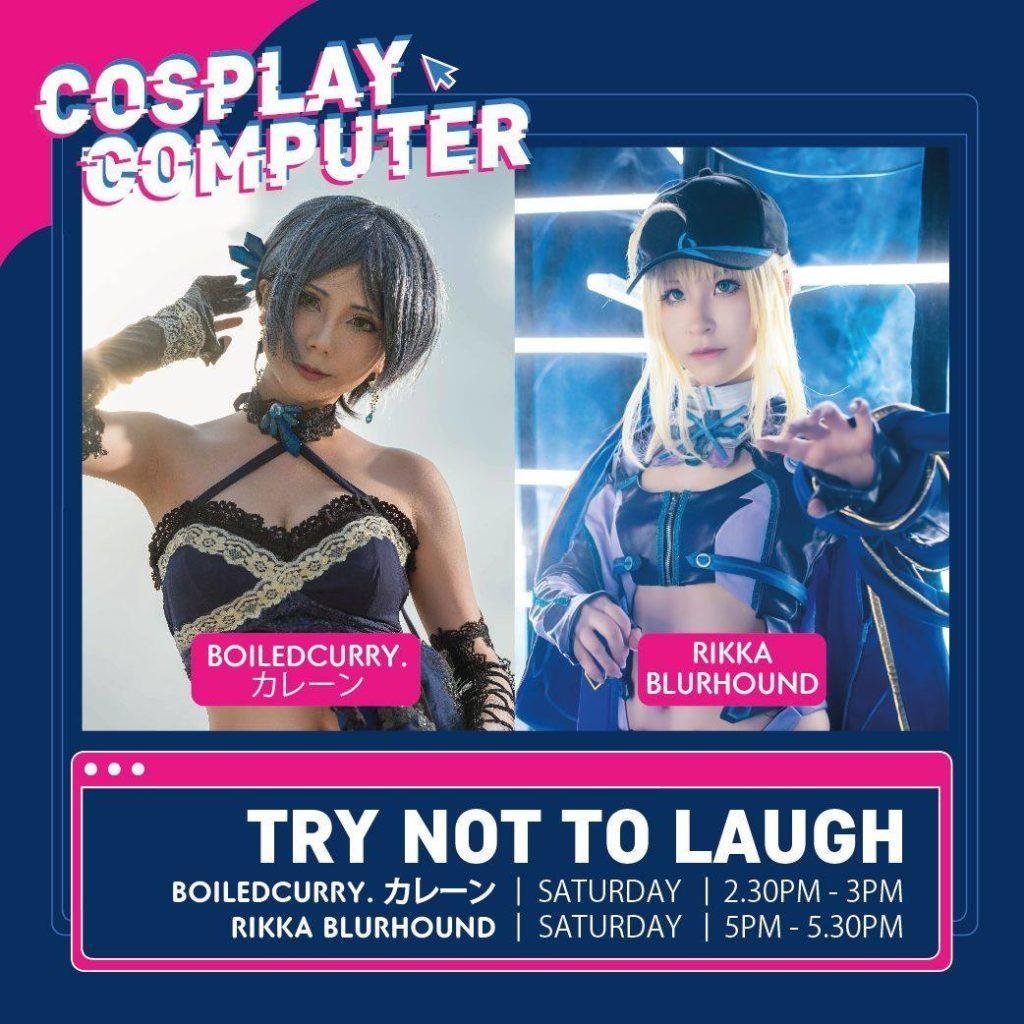 Laughter is said to be the best medicine out there! But for this round, it's Rikka's and BoiledCurry's greatest poison. Witness your favourite local and international cosplayer try to keep their giggles at bay or break out in laughter.
Together with the emcees of the day, let's see who can keep a straight face!
Cosplay MasterClass
Cosers Confess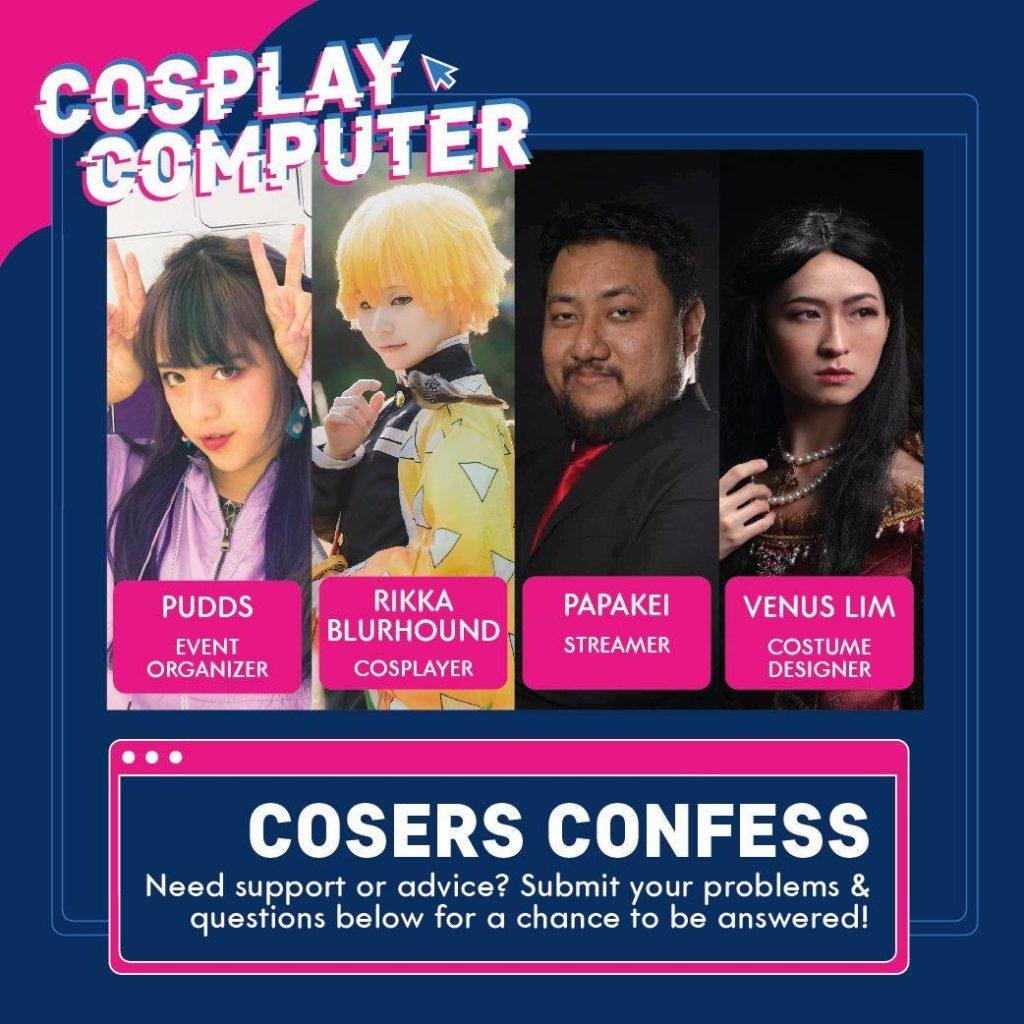 Need to lend an ear? Veterans in the community are here to help address any doubts, problems and questions you have regarding the local ACG (Animation, Comics, and Gaming) scene.
All confessions are kept incognito, so don't be afraid to voice out your problems or insecurities.
Skill Workshops (ft. AlifJam, Yennice Yan, Huei Chan, Ai Nurul and Pinatsu)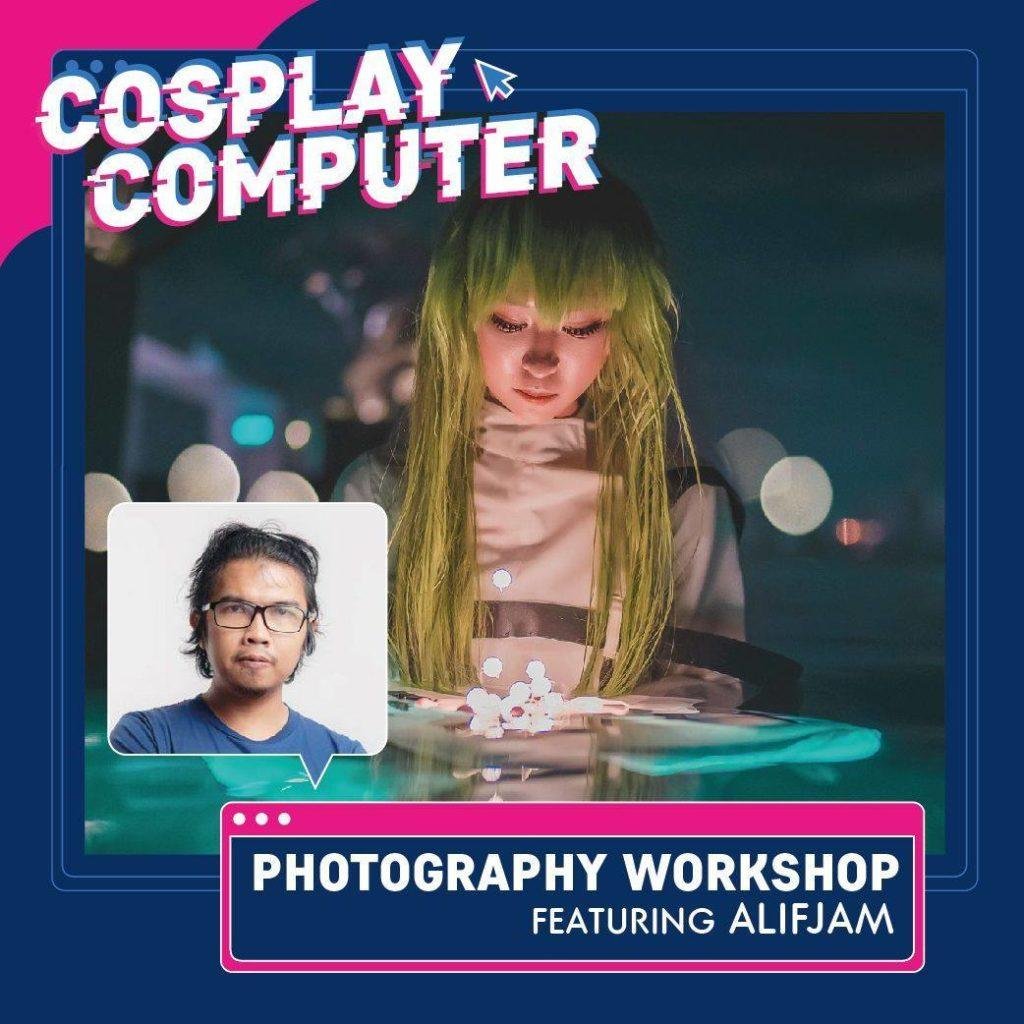 To be the best, you've got to learn from the best. Be connected with some of the best individuals in the ACG scene to pick up a skill or two.
By the end of the event, you'll be able to:
Understand photography and editing better
Style your wig or your hijab wigs with much ease
Create cute clay art of your favourite character mascot
Brush up your singing skills
Panels (ft. Ellemonade, Venus Lim and KuraMaker)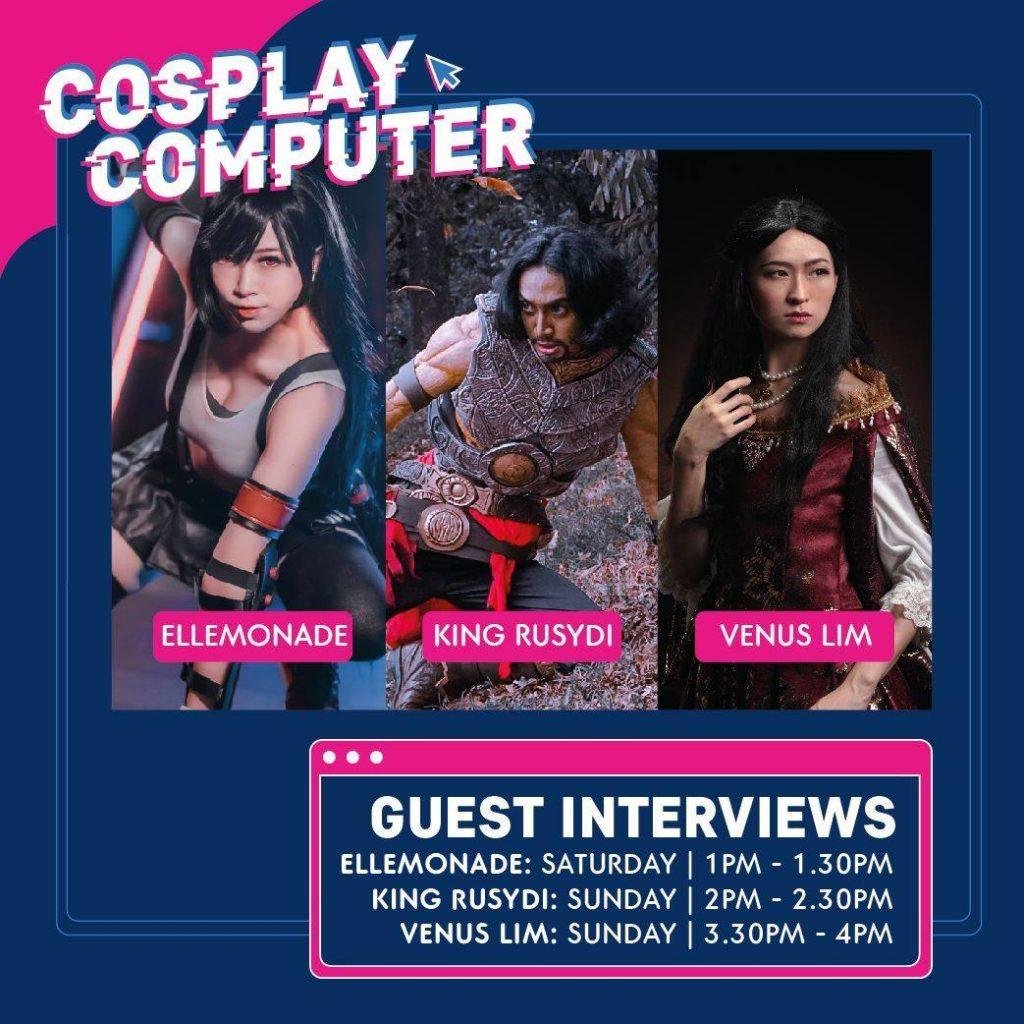 Want to venture into the competitive cosplay scene? Maybe want to know how to build up that cosplay confidence within you? Or perhaps are you keen to know more about the costume making aspect of cosplay? Then make sure to catch them in our livestream!
Understand the world of cosplay through the lens of Malaysia's most passionate and experienced cosplayers as we interview them live.
---
Ready to experience ACG conventions in a new style? Come join us on our Facebook page THE MAGIC RAIN this weekend, 2nd and 3rd of April! Let us come together as a community as we persevere through this COVID-19 pandemic season.
For more information about #CosplayCommuter, visit our Official Event Page at https://bit.ly/3eB2Uqk