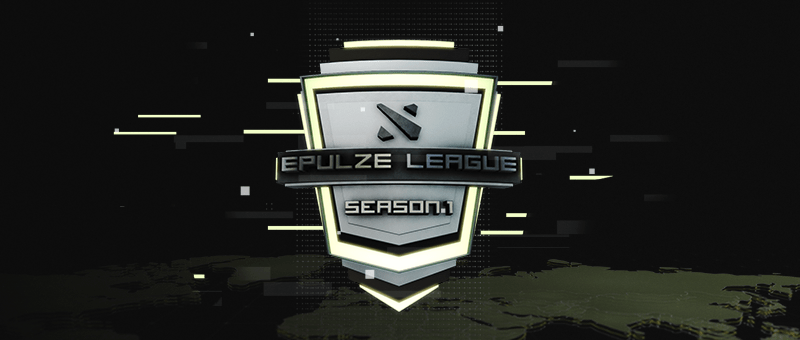 Just recently, our friends at Epulze have announced the new Epulze Global Dota 2 League, beginning in May with registrations already open. It is a global league for all players to join with a total prize pool of USD$24,000 and it is separated into regions such as Europe, CIS-Region, North America, South America, Middle East & Africa, Australia and lastly South East Asia.

The Epulze Global Dota 2 League is not only a league that caters to just professional and competitive players, it also gives a platform for lower ranked players to shine and compete for some attractive prizes. This is important in the grassroots development level as mentioned by CO-Founder and CEO Pontus Lövgren.

"At Epulze we have always been passionate about growing grassroots esports. We believe that everybody should have a chance to compete in a fun and engaging environment! We're very excited to launch these regional leagues and offer teams an ecosystem with multiple divisions where you can grow, both as a player and a team," he explained.

Here is the rundown on how things will go:

Each regional league has three divisions, with the third one being restricted to low-ranking players. Every season is divided into three stages: Qualifiers, Group Stage and Play-Offs. To go into specifics, for the South East Asia region, with a total prize pool of USD$4,000, the Qualifiers will be held on the 2nd – 3rd of May, the League from the 7th – 28th of May and lastly the Playoffs which will be on the 29th – 31st of May. What is important to note is that the Qualifiers are single elimination matches that will determine your teams placement in the League.
The league will also be divided into three divisions: Division 1, 2 and 3 respectively.
Division 1 is a single group with 8 teams and it will be a round-robin format and best-of-2 matches. The top 4 teams of Division 1 will then proceed to the Playoffs.
Division 2 is also similar to Division 1 but there can be any amount of groups with 8 teams following the round-robin format. The Playoffs format will then depend on the amount of participating teams.
Division 3, which is the last division will only be restricted to Ancient and lower-ranked players. This division will also be similar to the Division 2 with how the format and Playoffs are determined.
After the League is played out, the next step is the Playoffs. The Playoffs for Division 1 will be played as a double-elimination for the top 4 teams and there will only be one winner. Division 2 and 3 Playoff formats will differ slightly from Division 1's and will depend on the amount of participating teams and groups. More info on this will be announced once the league has started.
Right before the Epulze Global Dota 2 League kicks off this weekend, you can hop-in to the USD$500 Open Monthly Cup and the USD$100 Ranked Cup. These two tournaments start on the 1st of May 2020 just a day before the League. Players can use these two tournaments as a practise round before heading into the Epulze Global Dota 2 League. The tournaments start at the same time and you can check for more information at this link.
With a total prize pool of $4,000 USD, plus with how we are living in the world at this moment, it is the right time to come and join in this league and see if you and your friends have what it takes to win some attractive prizes. Head on over to this link and sign up now!