The winners of AMG-Chan's cosplay competition, Team JengKreng, agreed to have an interview with us and graciously shared their thoughts for winning the competition, and the process of preparing for the Clara Cow's Cosplay Cup (C4) that happened this past Saturday! The team comprises of Zafirah a.k.a. Kuinn (22), who lives in Johor, and Farid a.k.a. Momo (29) from Perak.
---
Kuinn shared that she first started cosplaying three years ago. "I've been going to Comic Fiesta since 5 years ago but I didn't cosplay due to financial issues. I later started to cosplay because my friend asked me to. (laughs)" She also gave a shoutout to her mother for sponsoring the expenses for her first cosplay costume. Momo, however, started in 2012 when he wanted to use cosplay as means to try and forget the frustration of being betrayed and left behind.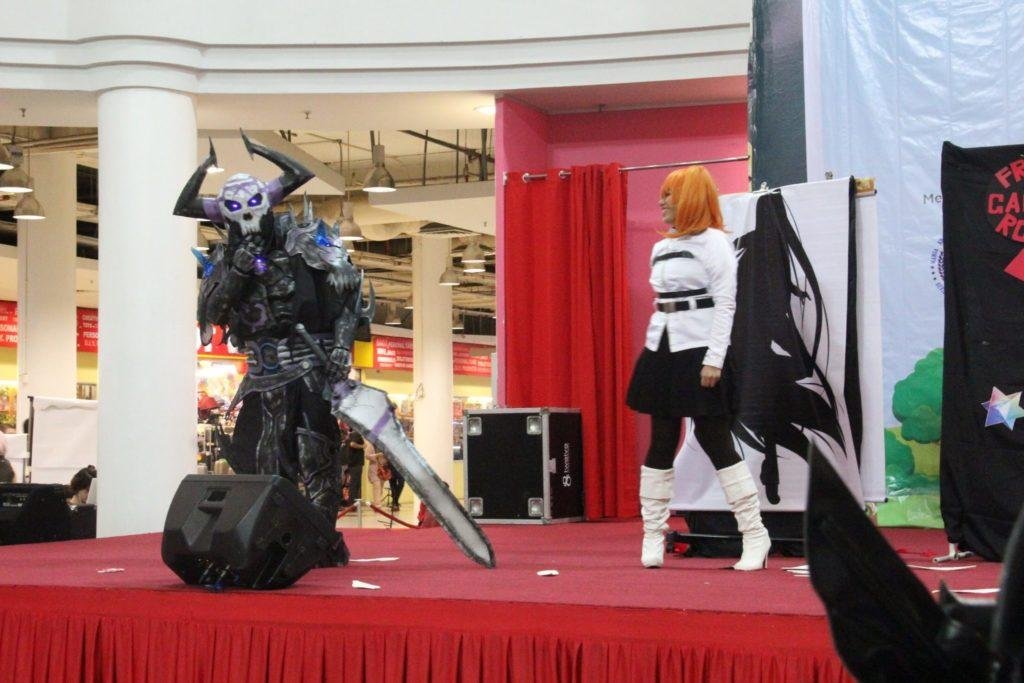 On a lighter note, the team talked about their cosplays that they brought to C4. Kuinn cosplayed Gudako, the female protagonist of Fate/Grand Order. She liked how the character seemed to be super meticulous and sadistic while still remaining cute. She explained that the costume took two weeks to prepare because the details and costume were simpler, hence it was easier to do.
Momo was King Hassan, an assassin class servant in Fate/Grand Order. Momo described the character as "adorable; gramps and tsundere". It took him about two months to make the costume; most of the process was done free-hand without any references as he prepared it right after the character appeared in the game for the first time.
Kuinn laughed when sharing their difficulties of preparing for C4. "Fighting with Momo, fighting with Momo and of course, fighting with Momo. We bickered almost every day." She described herself as the "stress machine" who constantly stressed her teammate out. Upgrading their performance to a larger scale competition was difficult, and knowing that some other contestants were from the World Cosplay Summit (WCS) placed even greater pressure on them.

Momo added that they had to prepare for the new format that C4 had, which was nothing like the average. His costume for King Hassan also needed a lot of weathering and upgrades, and everything had to be completed within two weeks of preparation time. Their challenge of having limited time to prepare went a lot smoother thanks to the help of their friends. On the other hand, Momo also added a similar difficulty that Kuinn brought up. "One of the biggest difficulties is handling Kuinn, handling Kuinn and handling Kuinn."
---
We thank Team JengKreng for representing Malaysia in C4, and we can't wait to see what new costumes and performances they will bring for us next!
Would you like to hear about their experience in the Netherlands? Should we do a part 2? 😉