Non Non Biyori Vacation's official website recently revealed a new visual for the anime. Those who pre-purchase a ticket for the film in Japan starting from July 14 will receive an A3 poster of the visual while stocks last. Non Non Biyori Vacation is the upcoming anime film of Atto's Non Non Biyori manga that will be directed by Shinya Kawatsura and produced by SILVER LINK.
The plot of the manga takes place in the countryside small town village of Asahigaoka, a place lacking many of the conveniences that people from the city are accustomed to. The nearest stores are a few miles away and one of the local schools consist of only five students, each in a different grade of elementary or middle school. Hotaru Ichijo, a fifth grader from Tokyo transfers into Asahigaoka Branch School and learns to adjust to countryside life with her new found friends.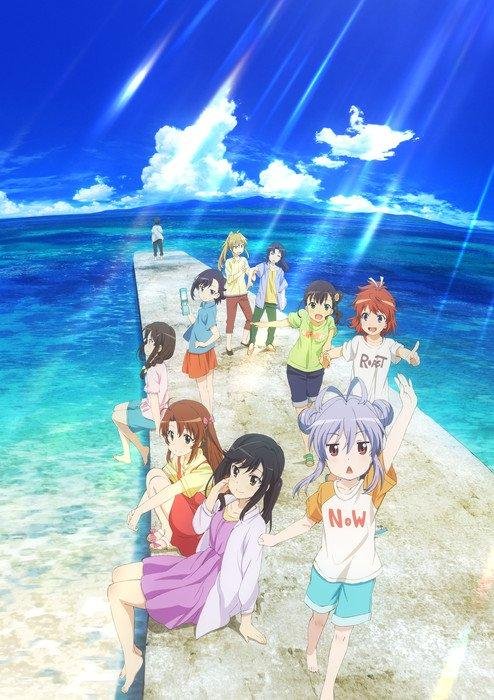 The manga has been the inspiration of two television seasons and two original anime DVDs. The first television series, directed by Shinya Kawatsura and anime studio SILVER LINK (WATAMOTE, Baka and Test – Summon the Beasts) aired in 2013, whereas the second season aired in 2015.
The film will open in 27 theaters in Japan on the 15th of August.
Source: Anime News Network, Non Non Biyori Vacation film's official website, Comic Natalie