Day 2 of E3 began with Microsoft's Press Conference and it began strong. Microsoft seems to have gone back to some of the roots that made their games great and announced some exclusive titles for their Xbox platform. Unlike EA, Microsoft gave out a slew of game trailers that certainly satisfied the crowd's appetite. Here are some of the news that Microsoft has announced.
1. HALO Infinite
Microsoft played their cards right by opening with one of their biggest and most well known franchises, HALO. The crowd was riled and excited with their opening trailer of HALO Infinite. At the moment, nothing much is known about the game except for the  trailer and that it will be Master Chief's "greatest adventure to save humanity".
2. Ori and the Will of the Wisps
The sequel to the critically acclaimed Ori and the Blind Forest will be an exclusive game to Xbox and Windows 10. This great platformer sequel seems to showcase better graphics, an obviously new story line and more puzzles than its predecessor.
3. Sekiro: Shadows Die Twice
A world premiere trailer of Activision and From Software's new title was shown and the game seems to be a mixed bag of Dark Souls gameplay in Onimusha's mythical world with the gimmicks of Bionic Commando. The graphics and gameplay do look stunning but not much is known of the title except that it is coming in 2019.
4. Fallout 76
Bethesda unexpectedly came out earlier than their press conference to show another trailer of Fallout 76 to their fans. It seems to be a much bigger world than all their previous titles since a few places like Washington and Watoga can be seen from the trailer. Vault 76 seems to be a prominent and important Vault in the Fallout universe as you will be one the first to emerge into an untamed and very different wasteland.
5. The Awesome Adventures of Captain Spirit
Set in the same universe as Life is Strange, the game tells the story of a boy with a huge imagination. It will be an episodic graphic adventure video game developed by the same developers, Dontnod Entertainment. The game will be coming to the Xbox One, Ps4 and PC on 26th June 2018 and can be downloaded for free.
6. Crackdown 3
Another of Microsoft's exclusives and it has Terry Crews as Commander Jaxon. The game will include all of the over the top game play, ridiculous weapons and an absurd story line like its predecessors but this time, with Terry Crews included.
7. Metro Exodus
Metro Exodus was already announced before but we finally got a more in-depth look into this open world survival shooter. The ruthless first person shooter will be available February 2019.
8. Kingdom Hearts III
The most anticipated game for all ages, ethnic races and players. A game anticipated by all of humanity. Another tease by Square Enix, this time showcasing the world of Frozen and an unexpected development in the franchise's long plot.
9. Forza Horizon 4
The next Forza game is set in Great Britain and showcases the beautiful graphics Forza seems to bring with its game. The game features dynamic time with seasons and better online multiplayer game play. Another of Microsoft's exclusives, the game is set to be released in October 2018.
10. Expansion of Microsoft Studios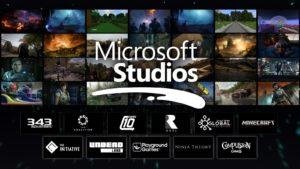 Microsoft seems to be on a roll with the purchasing of a lot of studios into their fold. They have named their new studio as the Initiative. Prominent Studios, namely Undead Labs, Playground Games, Ninja Theory, and Compulsion Games have joined Microsoft to bring even more games in the coming years.
11. Player Unknown's Battlegrounds
This isn't exactly a new game but Player Unknown's Battlegrounds confirmed multiple new maps will be coming to the game soon in future updates… and that's it really.
12. Tom Clancy's The Division 2
One of the most controversial games out there, the Division, ran out of the gate poorly but has since been rising in the community as a solid game. Hopefully the Division 2 will come out of the gate leaving behind the worse parts of the first game while introducing newer and better game play. At the moment, the game does look gorgeous with cringey dialogue banter between "players" shown.
13. Xbox Game Pass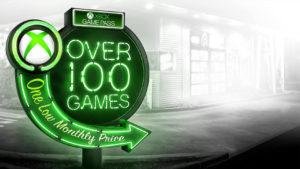 Xbox One is pumping out games with their Game Pass. Games like Halo the Master Chief Collection, Vermintide 2 and many more future games will be introduced into the Game Pass. Furthermore, games like Elder Scroll Online, Fallout 4 and the Division are now available with the Xbox One Game Pass.
14. Session
Nothing much is known except that it's a new skateboarding game for the Xbox One. It has been a long time since Tony Hawk's games have been… decent and a new skateboarding game is certainly welcome.
15. Devil May Cry 5
Testosterone just exploded on the scene with the trailer of Devil May Cry 5 as nothing can ever compare to the awesomeness of what was just shown on screen. The game features a boy band version of Nero kicking demon ass all over town while looking like a bad-ass. Dante of course makes a cool late entrance at the end of the game's trailer as well.
16. Cuphead Gets New DLC
Unexpected but all too welcome, Cuphead is indeed back with a DLC. Touting new weapons, bosses and even a new playable character; if you're a fan of this recent indie darling, there's now more where that came from.
17. Jump Force
Ok hold up! I was wrong. Here I thought that testosterone could not explode any more than the previous game but I was totally wrong. A new fighting game by Bandai featuring the characters of the Shonen Jump comics. YES! Shonen Jump Comics. We are talking about Luffy from One Piece clashing with Goku here, literally! Naruto clashing with Frieza too! No one asked for this. No one expected this. But hell, now I want this!
18. Dying Light 2
The game seems to show a more primitive side of humans in a modern dark age trying to survive in a supply shortage environment. A demo showing the cause and effect system is shown where the player's choices in game has future consequences not only to the story and NPCs but also to the environment of the game.
19. Battletoads
Battletoads IS BACK and will be returning in 2019. No further news as of now except for a brief teaser.
20. Just Cause 4
Leaked on Steam days ago, Rico is indeed back with even crazier stunts and even crazier weather environments.
21. Gears of War 5

The next installation of the Gears of War series is back with Marcus Fenix. The story of the game follows Kait Diaz setting off to find out what her premonitions mean. Squad based battle and exploration is still present and can be seen from the trailer but this time it seems more ruthless and unforgiving. Two spin-offs were also confirmed, meaning that we'll really be returning to Gears of War in full force soon.
22. A New Xbox
Towards the end of the conference, Phil Spencer came out on stage once again to announce that Microsoft has indeed begun work on the next Xbox console. Not exactly surprising news but hey, great to get some confirmation.
23. Cyberpunk 2077
The highly anticipated game that fans have been waiting on since forever; Cyberpunk 2077 was officially announced at the end of the conference. Not only that, we also had an even further look into the game, a glimpse of the city and some details of the story. Bright and vibrant visuals show how different the tone of the game is compared to the Witcher series that CDProjekt Red is famous for. Unfortunately, we could not get any game play footage nor any more details for the game as of now.
Conclusion
Wow! Just Wow! This is what E3 should have been since Day 1 and Microsoft has definitely delivered in a lot of aspects, be it new games or great news for the Xbox One. Some were unexpected titles, while some were highly anticipated. Either way, Microsoft's conference has shown that great things are coming for gamers in general.