Out of manga to read and searching endlessly for an alternative? Well, look no further! Introducing to you, LINE WEBTOON – a global digital comics service platform where you can read various comics for FREE on both the web and mobile while supporting the artists. With over 200 free online comics for you to discover, you'll definitely not be bored for a while.
Most webcomics tend to be associated with manhua (Chinese origin), manhwa (Korean origin), or those with similar art styles. This isn't a surprise since the concept of a "webtoon" first became popularised in those regions! However, if you're looking for something with a more Western touch, there are many series out there for you to choose from too! Here are some of our favourites.
Read our other recommendation lists:
---
1. Heroine Chic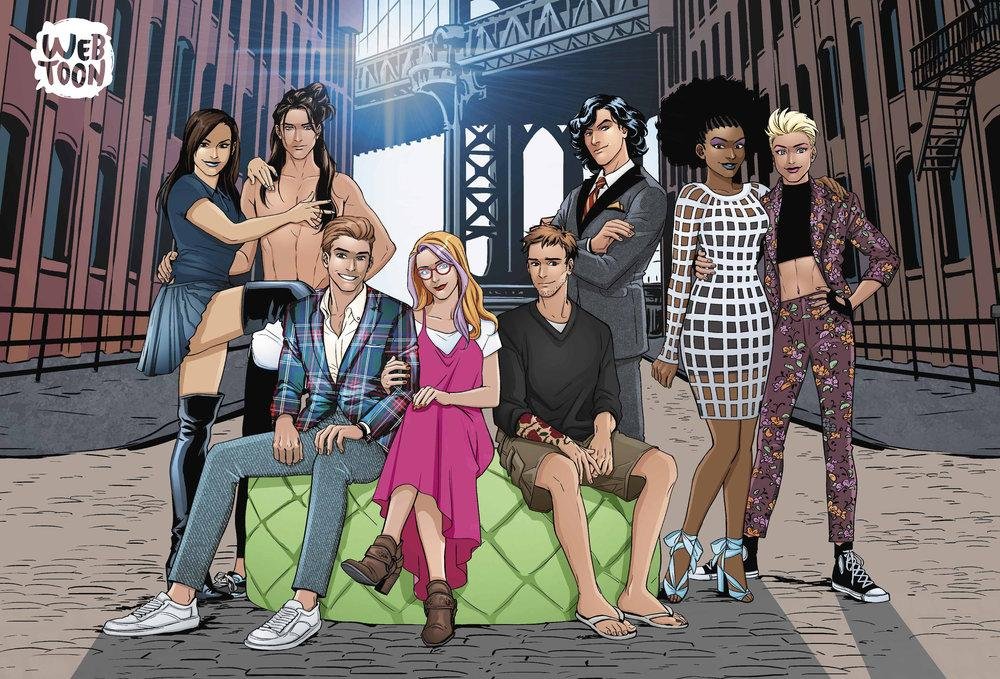 Author: David Tischman
"Zoe Porter isn't a superhero. She doesn't have super powers. But she is going to be the hero of her own life – and she's going to do it with style!"
If you're a fan of either Marvel and/or Project Runway, you're going to like this one. Heroine Chic is powerful, stigma-shattering, and an extremely good time. The best thing about it is, without a doubt, its main character Zoe Porter. Never in my life have I seen a female lead that is as driven, strong, and unabashed about making mistakes as Zoe. It is totally refreshing! Plus point, it has a pretty good story to boot!
Comic link: http://www.webtoons.com/en/drama/heroine-chic/list?title_no=561
2. Power Ballad
Author: Molly Brooks
"As personal assistant to an international pop star, Meera Verma has her hands full trying to keep the gorgeous and talented Carina Peterson primped, polished, and mostly on time. As personal assistant to a Los Angeles-based masked vigilante, Meera has her hands full repairing body armor, stitching up knife wounds, and generally doing everything in her power to keep the mysterious and reckless Skeleton alive and out of trouble. Carrie's just trying to make some music and fight some crime."
Power Ballad is the lesbian partners-in-crime love story that everybody needs to read. The series is already completed and by no means a long read, but wow, it sure leaves an impact. One chapter in and I found myself instantly drawn in by Molly Brooks' engaging dialogue and rough art style. The overarching story is actually brilliant and the romance elements are not too overbearing. It's perfect even if reading girl/girl romances is not usually "your thing."
Comic link: http://www.webtoons.com/en/drama/power-ballad/list?title_no=987
3. Big Jo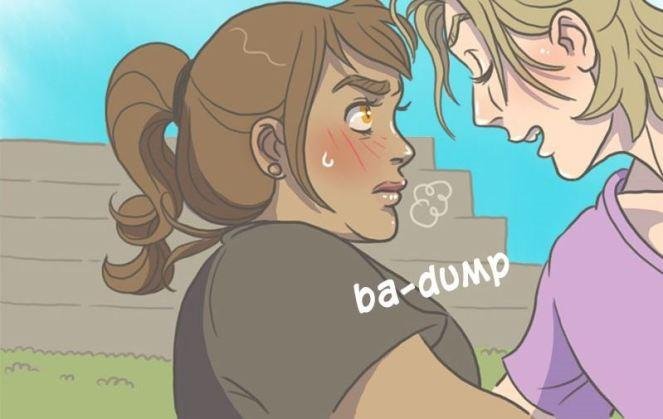 Author: Jungle Julia
"Jo doesn't take crap from no one. Being fat as a teenager isn't easy, even when you know you're awesome. Watch as the clever Joan Rodriguez deals with school, bullies and all those people trying to change her."
When I first started reading Big Jo, I dreaded that it would become another fat-to-thin transformation story that only existed to stigmatise overweight people. Thank goodness, it wasn't. Like all the other titles in this list, the author of this comic humanises its characters very well. She tells a story that centers around her characters' flaws, and levies on it to spread messages of body positivity and self confidence. Trust me, after you're done with this, there'll be no other character you'll want to root for more than Big Jo.
Comic link: http://www.webtoons.com/en/heartwarming/big-jo/list?title_no=854
4. Warning Label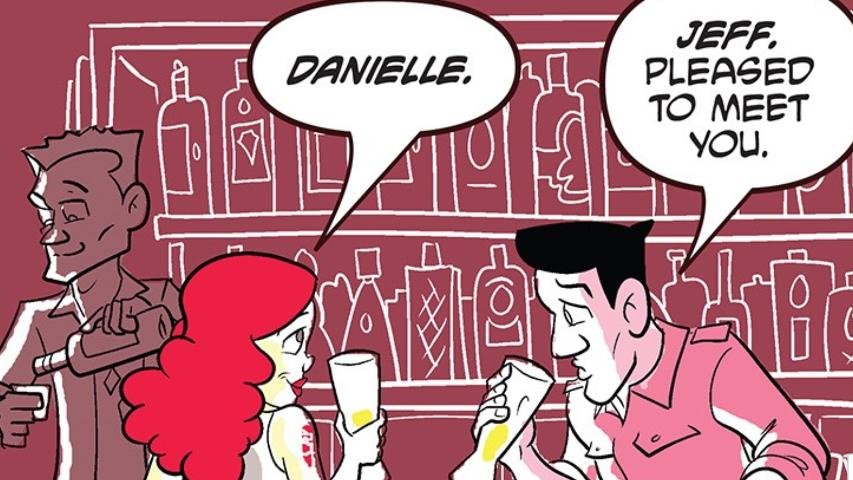 Author: Thomas F. Zahler
"Danielle was cursed by an ex-boyfriend, and now, anytime someone asks her out, they get the warning label. It's scared a few people off, but even the ones who stay wind up bailing when the list turns out to be true."
Contrary to the title of this series, it gives you no warning when you dive head first into the story. (I'm not kidding, the first chapter literally begins with zero set up.) But then again, witty banter and an interesting concept makes for a good romantic scenario, doesn't it? Much like Power Ballad, it's also not a very long read with good sentiments on relationships, love and change. Give it a read!
Comic link: http://www.webtoons.com/en/romance/warning-label/list?title_no=1051
5. Let's Play
Author: Mongie
"Sam wants to be a game developer, but before her career can get started, a popular gaming personality posts a video of himself playing her first game and gives it a bad review. To make matters worse, she soon finds out he's her new neighbor! A story about gaming, memes, and social anxiety. Come for the plot, stay for the doggo."
How strange it is to think that Let's Plays have become such a big part of our social culture that we're now reading comics about it? (Or maybe I'm just getting old.) While there are parts of the storytelling that seem slightly Japanese-inspired, it still makes for an interesting read. What more, it's just beginning so there's no time like the present to jump onto the bandwagon!
Comic link: http://www.webtoons.com/en/romance/letsplay/list?title_no=1218
---
Personally, I'm a huge fan of Western-style webcomics because of their writing and art style. It's always a joy when I find a good one to read! If you have any suggestions of your own, leave us a comment below to spread the love!
If you've not downloaded LINE WEBTOON yet, what are you waiting for?? It's free and available on both the IOS and Android platform! If we've missed out on any of your favourite slice of life comics, let us know in the comments below!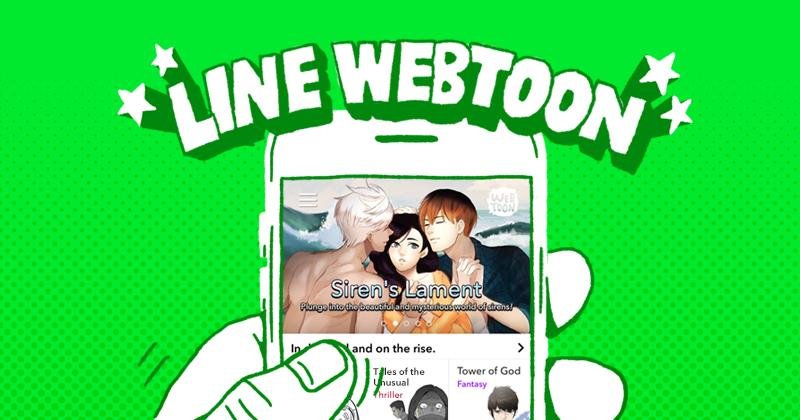 Like what you see so far? Subscribe to our newsletter by entering your email here!