The TMR team had the pleasure of attending The Gameplan Interschool Cyber Challenge 2017 on the 29th and 30th July 2017 at One City. This was actually the 3rd time I have attended an event organised by the Gameplan team. Here's how I feel about the event as a whole.
---
The Venue
The venue location wasn't all too bad considering it was fairly accessible via public transport. The hall also had good ambiance and an awesome environment. The environment really gave off the LAN party mood that the Gameplan team was trying to capture. There was plenty of space for people to walk about, as well as a bunch of PC setups for people to use and game on. The fact that I managed to catch a few quick sessions of Overwatch during my down time certainly felt awesome, mainly because my laptop is kinda crappy and couldn't run as well as the PCs there.
There was also plenty of space for people to lie on bean bags and relax if they felt tired which was very thoughtful on Gameplan's part. People who were there to attend the LAN party got to set up their PCs on tables designated for them and some of their rigs really kicked ass with RGB lighting, a water cooling system, and all that awesome stuff. The stage was huge and the PA system was overall great as well.
---
Booths
This event was mainly about the LAN party and competition being held there so there weren't any booths set up aside from the sponsor's booths and some other booths selling food and drinks to hungry gamers who needed to recharge after a long zombie killing session. There were a couple of booths that stood out from the rest, such as the racing sim booth or the VR booth that allowed you to play some of the games with awesome peripherals that most people don't own.
---
Stage events
There were plenty of stage events sprinkled throughout the Gameplan's Interschool Cyber Challenge 2017. There were interviews with local e-sports teams, local streamers and event organisers. When there were no interviews being conducted at the stage, random party games would be played with the audience to keep everyone engaged and the stage lively.
---
Tournaments
Now onto the meat of the event – the tournaments. There were several tournaments happening at the same time: Dota 2, Overwatch, Street Fighter 5, FIFA and Assetto Corsa.
All of these tournaments were quite well organised with only a few hiccups here and there such as disconnection issues, but since it didn't occur too frequently, it was not too big a problem. However, I want to give credit where credit is due: the casters for Overwatch did an amazing job. They were both enthusiastic, analytical and great at building hype whenever the teams clashed. One of them even did the iconic "caster speaks so quick no one can hear what they are saying" moments, which gave me a good chuckle.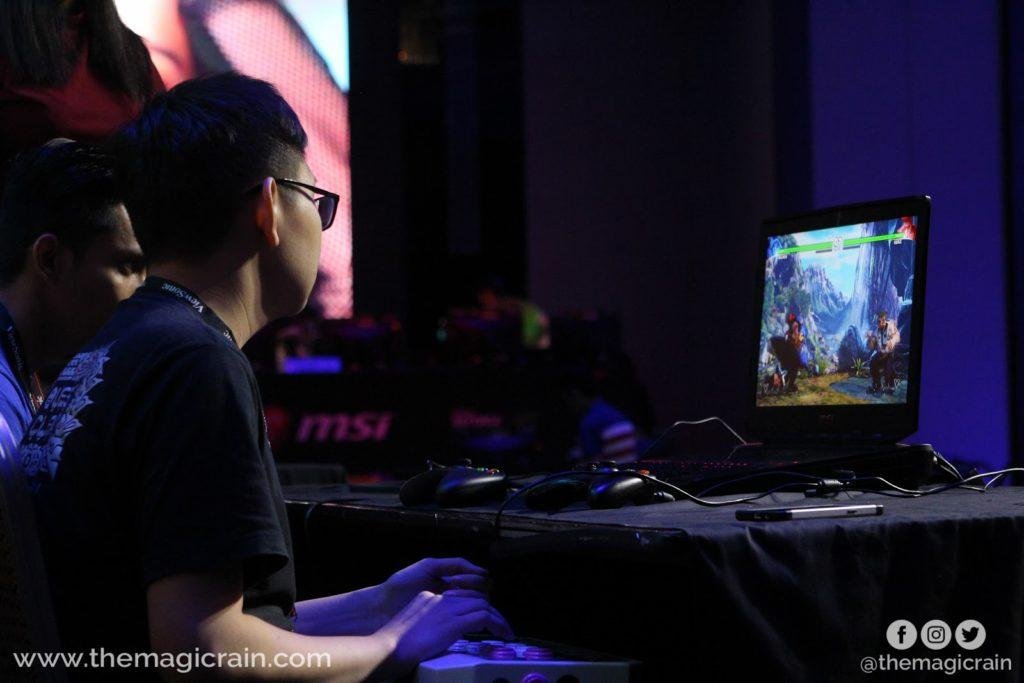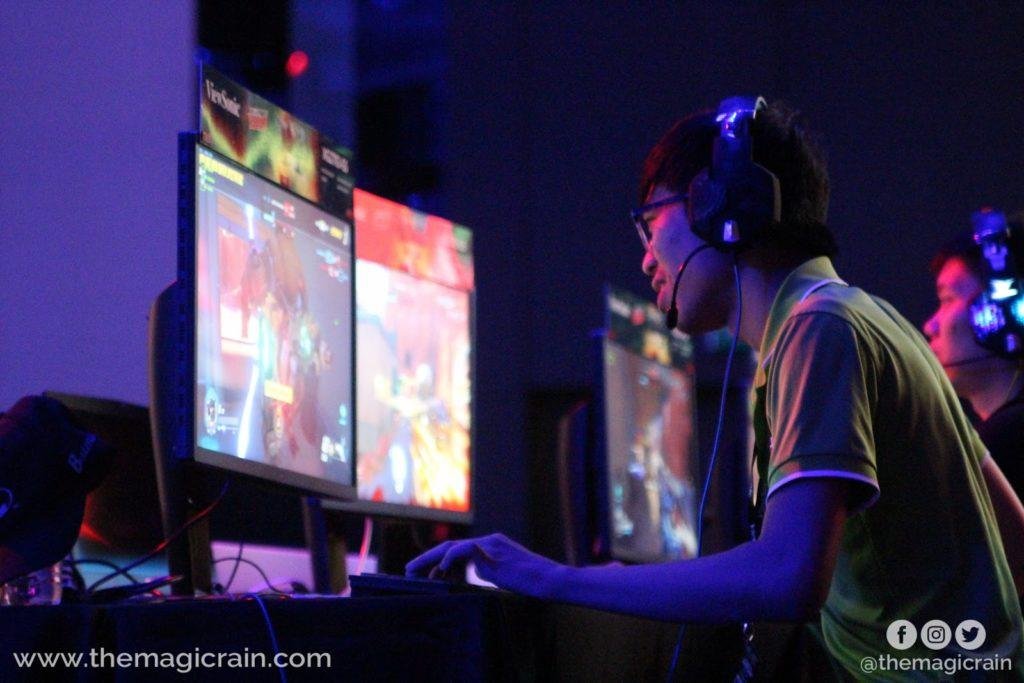 While the tournaments for Dota 2, Overwatch, FIFA and Street Fighter 5 proceeded as typically as you would expect, the other one tournament that really piqued my interest was the Assetto Corsa tournament. If you aren't familiar, it is a racing simulator that aims to be as realistic as possible to provide players true racing experiences.
I thought this racing simulator tournament was just another racing game competition like Initial D, Wangan Midnight or Need for Speed. I was extremely wrong. This simulator had tons of components that made the game so much more realistic like pit stops, tyre wear and tear and tyre overheating, just to name a few. All this information was told to me by Murasaki Tadashi, one of the contestants. I would have easily overlooked these details if no one had told me and I'd just assume this racing game was just like any other one out there.
I even had the chance to test my driving skills on one of these simulators, but needless to say, I am no pro driver and I crashed multiple times. The pros certainly made it look easier than it actually was. There are multiple formats for the tournaments, one of them is a race and another is a race against the clock. Obviously, the normal race would be much more interesting as the racers have to try to overtake each other and stay in the lead. The tournaments were quite interesting especially when two racers were very close to each other and the audience would be left on the edge of their seats, wondering if one will overtake the other at the next cornering.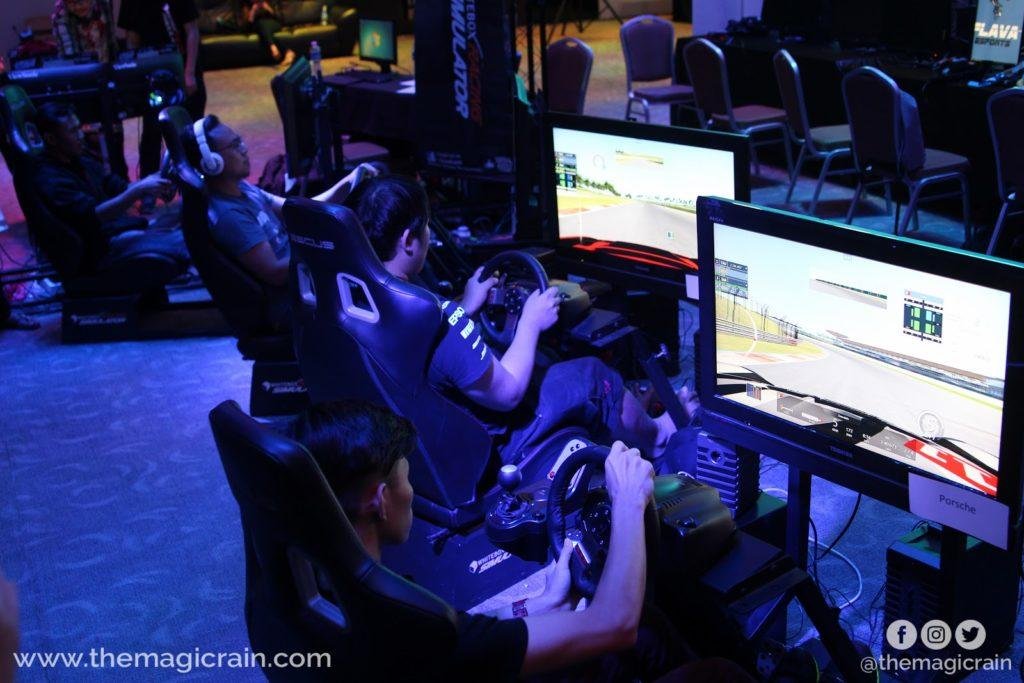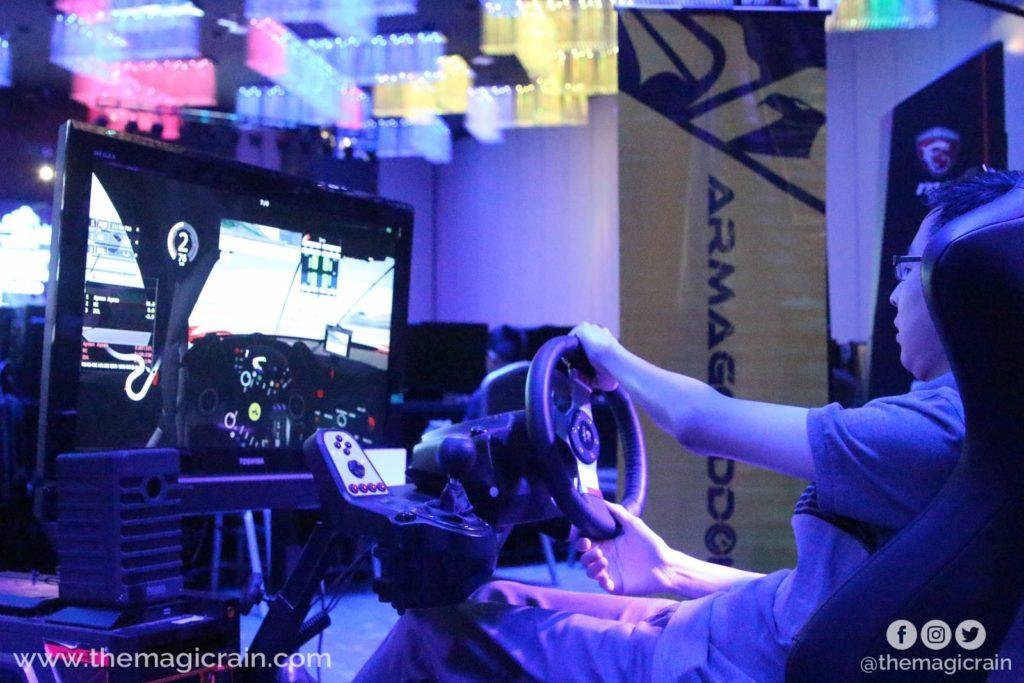 ---
Conclusion
The event itself was pretty great. It had a great vibe and planning overall. It also felt amazing to see gaming be celebrated in Malaysia, especially when I'm a gamer myself. While the event itself went smoothly overall, I heard that this event was organised quite last minute from the participants of the event, which might explain why the turn up rate was quite low. It's honestly quite a shame considering the event was well done. Here's to hoping that the Gameplan team will continue to grow stronger and give gamers in Malaysia more exciting events to participate in!