Standing in Sunway Pyramid Convention Centre (SPCC) on Day 0 of AniManGaki 2017, you can practically smell the excitement in the air. Even though right now the booths are vacant, the halls are clear, and staff members are still milling about making the final adjustments, tomorrow this place will be transformed.
For the next two days, SPCC will be known as the kingdom of AniManGaki – a place for magicians of all ages, shapes, and sizes to convene and have fun! If you haven't been caught up on what this event has in store for you, don't worry – we've got you covered.
---
AniManGaki 2017 Highlights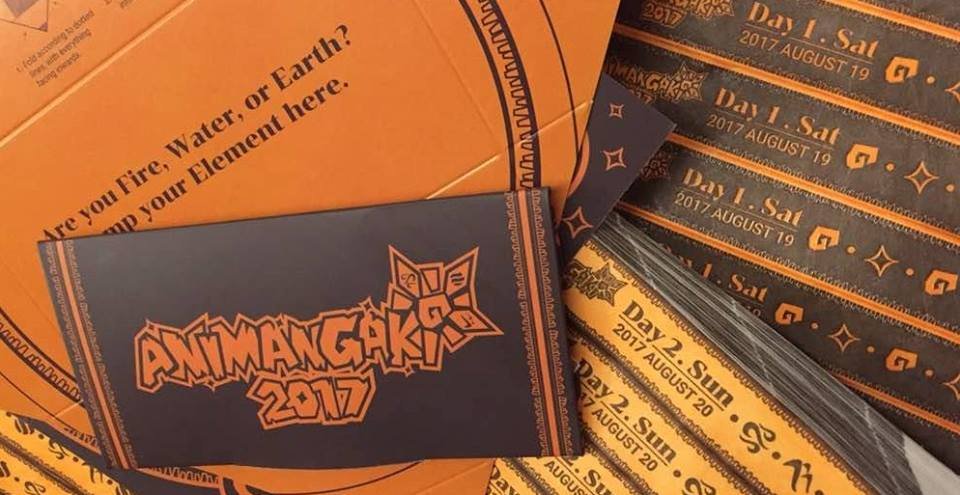 From live performances to video game tournaments, special guest appearances to collectible displays, AniManGaki 2017 will be offering something for everybody!
Read more about it here: https://themagicrain.com/2017/08/animangaki-2017-highlights-cosplay-live-music-video-game-battles-more/
AniManGaki 2017 Special Guests
This year's Special Guest list is as filled with talent as ever! From the singing voice behind various video games (including Final Fantasy!) Joelle, to renowned composer, producer and overall talented musican D.WATT, to the Champion of the HKEST-ASUS Cosplay Tournament 2015 瑩 Ying – you're definitely in for a treat this weekend!
Read more about it here: https://themagicrain.com/2017/07/joelle-d-watt-%E7%91%A9-ying-more-special-guests-at-animangaki-2017/
AniManGaki's First Maid Café Experience, Elemental Bytes!
For the first time ever, AniManGaki is bringing the maid café experience to its attendees! Elemental Bytes is a maid and butler café organised by Her Majesty's Mansion and Bytes & Pixels, supported by The Magic Rain.
Read more about it here: https://themagicrain.com/2017/08/her-majestys-mansion-returns-with-a-magical-twist-enter-elemental-bytes/
Live coverage from AniMangaki 2017!

The Magic Rain will be on duty this whole weekend as AniManGaki 2017's Official Media Partner. Follow us on Facebook, Instagram and this website for LIVE updates from the event! (Hint hint: Some of our cosplayers may even be doing a special Facebook live session during the event!)
---
TL;DR
Read our Survival Guide to AniManGaki 2017 for a round-up of everything you need to know to conquer this weekend. See you tomorrow!