Genshin Impact Version 3.4, "The Exquisite Night Chimes", will be arriving soon on January 18. The update marks the return of the fan-favourite Lantern Rite event, as well as brand-new competitions, outfits, and rewards!
Here's a handy guide to all the new features coming to the game:
Lantern Rite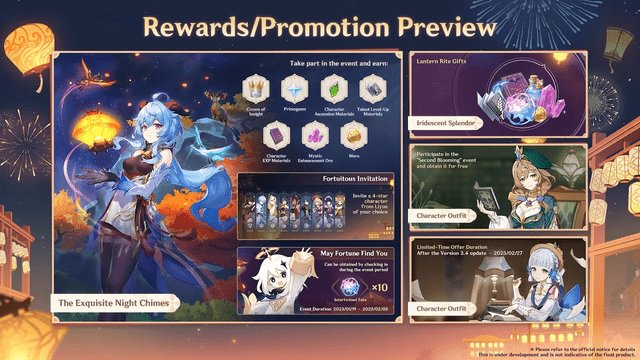 The 2023 Lantern Rite update will include a music festival and a Paper Theater performance, a beloved folk art show performed by local veteran artisans with the help of the Traveler.
Many different mini-games will also be made available during the Lantern Rite event, such as Radiant Sparks, a racing game where players have a chance to become part of a fireworks display. By completing this season's events and challenges, players will be able to earn rewards such as 10 plus 3 Intertwined Fates, a four-star Liyue character, and a new outfit for Lisa.
Inazuma Competitions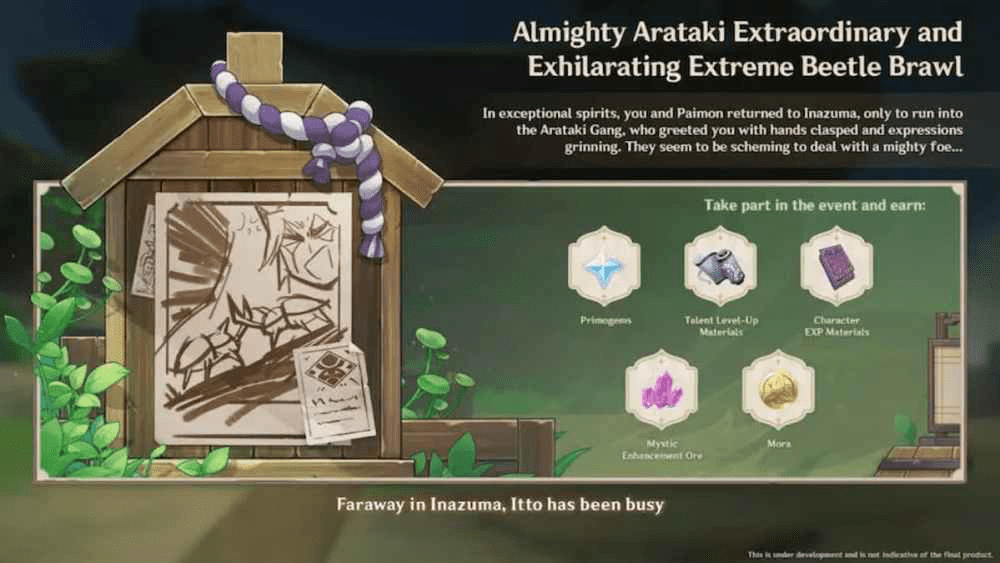 Players will be able to take on two unique competitions in the land of Inazuma, namely the Warrior's Spirit contest organized by the Yashiro Commission, and Arataki Itto's Beetle Brawl.
In the Warrior's Spirit contest, participants will duel using traditional Inazuman sword techniques, while also being able to enjoy an exhibition match between a special guest and Kamisato Ayaka in a brand-new outfit; while in the Beetle Brawl, players will be able to take part in an Onikabuto duel.
New Characters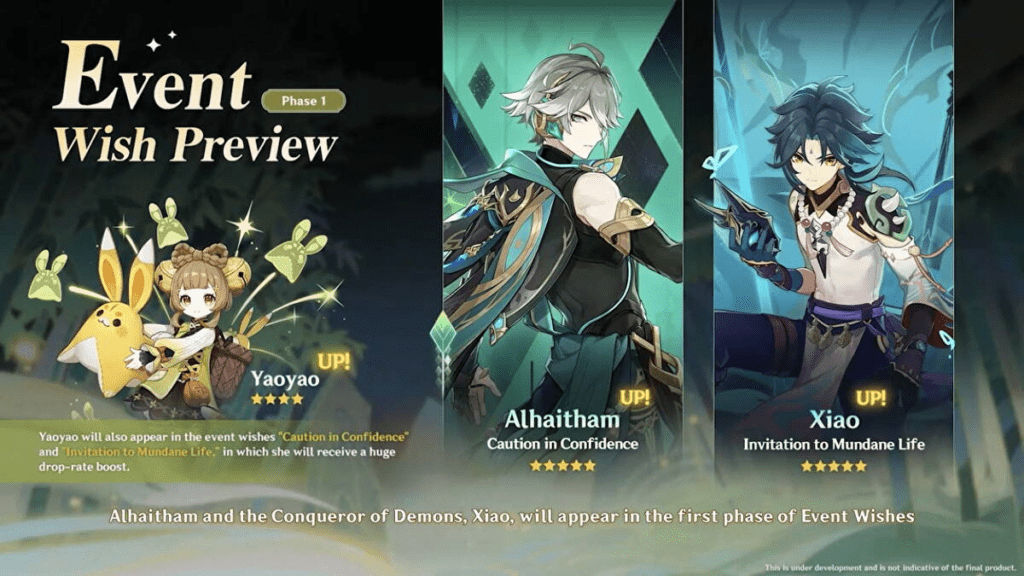 The 3.4 update will also bring two new playable Dendro characters to the game. Alhaitham will be made playable as a 5-star sword wielder, with the ability to create "Chisel-Light Mirrors" to convert his attacks into Dendro Damage. He can also unleash coordinated attacks and increase the damage dealt by his Elemental Burst to make combat easier. Fans will be able to learn more about him through his Story Quest, "Vultur Volans Chapter".
The second new Dendro character, Yaoyao, is a four-star polearm character who uses the adeptus-crafted device "Yuegui" to deal more damage or heal her teammates. She also has the unique ability to sneak up on nearby creatures without scaring them away.
Alhaitham, Yaoyao, and Xiao will be available during the first half of Version 3.4's Event Wishes, while the second half will feature re-runs for Hu Tao and Yelan.
Sumeru Expansion
After enjoying all the festivities that Inazuma and Liyue have to offer, players can return to Sumeru for some more adventurous pursuits. A new area, the Desert of Hadramaveth, will be made available in Version 3.4. This perpetual tornado promises to bring both turbulent storms and buried secrets to the surface. 
After completing the World Quest "Golden Slumber," players will be able to set out on another adventure with Jeht from the Tanit Camps. Upon encountering a mysterious Magic Bottle, you will embark on a quest to find the lost-lost Orchard of Pairidaeza.
Genius Invokation
A new limited-time rule will be added to the Genius Invokation TCG game mode in Version 3.4, where players will be able to skip the Roll Phase and obtain 8 Omni Dice directly. Two new character cards, Klee and Beidou, will also be added to the game in this upcoming update.
---
That's everything new coming to Genshin Impact later this January 18! Which new feature are you most excited for? Let us know in the comments!