Persona Theory Games is a Malaysia-based indie game development studio that specializes in experimental narrative games. Their critically-acclaimed debut title Fires at Midnight was a Top 40 finalist for the 2020 SEA Game Awards, and they're set to strike gold once again with their upcoming dark fantasy visual novel Kabaret.
In this interview, we will be diving into the details of the soon-to-be released game with some of the awesome people at the company. Let's get right into it!
Disclaimer: Answers may be edited for clarity of reading and comprehension.
Tell us about Kabaret. What's this game about?
Kabaret is the story of Jebat, a man who is cursed into becoming a monster. He is thrown into a world he doesn't fully understand, filled with monsters and Gods from Southeast Asian myths and folklore, and has to navigate this unknown world that will make him question his own humanity.
What are some of your influences behind the monster designs in Kabaret?
We wanted our monsters to look different to add to the atmosphere of crossing over to the Alam Bunian realm (the game's fantasy world). Their designs were inspired by art forms like Cloisonné and our own Southeast Asian Batik. It really gives them an otherworldly appearance.
The demo places a lot of emphasis on a traditional tea ceremony. What were some of your inspirations for the game's tea ceremony?
There's lots of history and culture behind drinking tea, and we wanted to explore the ritualistic aspect of it. We fell in love with the Chinese tea culture while researching for the game. For example, one of our writers had an encounter with a 400-year-old cup that had his name on it. That was amazing.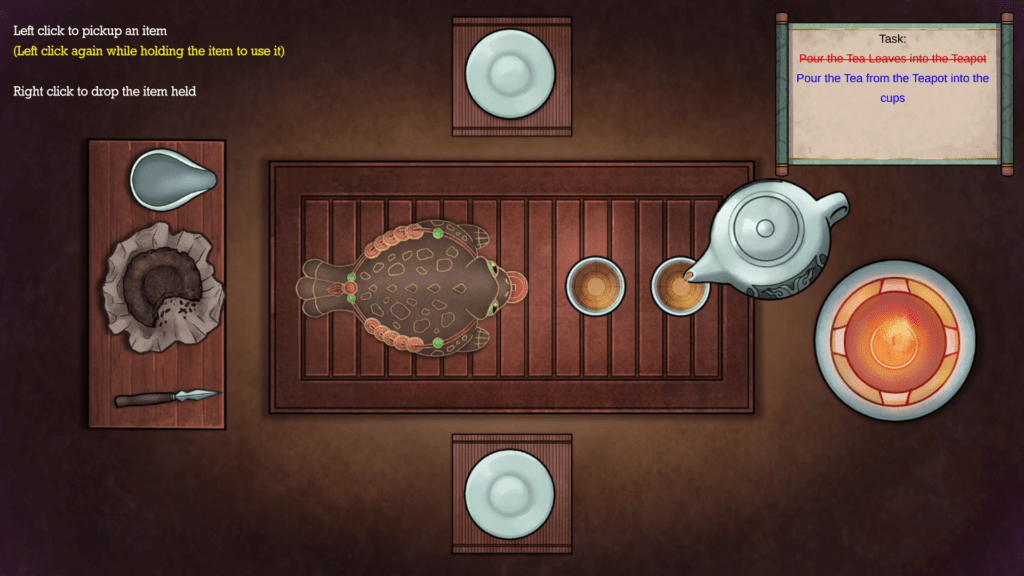 Did you face any challenges creating a game during the pandemic?
Surprisingly, not much. Our productivity went up and we have fully adapted to working online until we feel it is really safe for all of us to be back in an office. For now, the entire company works on Discord!
How did you come to the decision of publishing the game in English instead of a traditional Southeast Asian language?
The main reason for this was ease of access to international markets, especially to places like the US and Europe. We will however explore porting to Southeast Asian languages post-launch.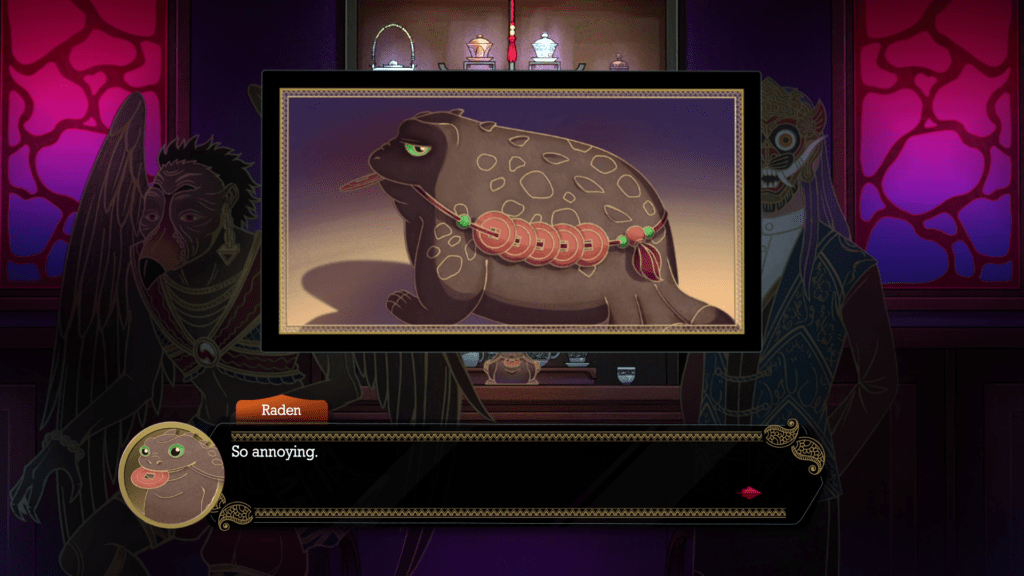 We've heard that WINGS Interactive invested in the game during its development. How have they impacted the project as a whole?
I would say they really revitalized us. I was close to giving up on Kabaret after being rejected by grants locally and I had a bad experience at a game show where someone told me they don't care about my culture.
So, to have a panel of international game developers saying Kabaret is something special is really amazing to us. We were so excited to finally have support.
Tell us more about your collaboration with the music group Sambasunda.
We'd wanted to work with Sambasunda for a very, very long time, and had been in discussion with them since the game's early prototype. We're really pleased to be working with them and their music fits our world perfectly. It's just really great knowing that our work is brought to life by their music.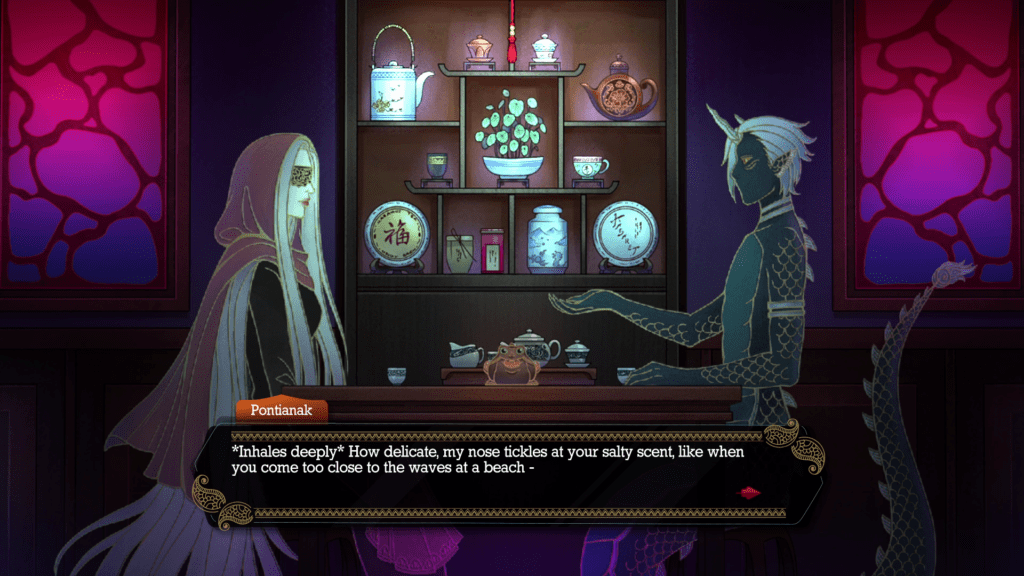 On Twitter, you've recently started the #SEASundays hashtag to promote creators across Southeast Asia. What are your thoughts on the Southeast Asian creative industry?
Southeast Asia is really rich in raw, creative talent from artists to writers, to filmmakers, to musicians, etc. There's just so much talent here and I'm happy that social media platforms like Twitter have been a great way for different artists to connect with one another. 
What is the overall message you'd like people to take away from Kabaret?
We'd like to give a quote from Buddy, our Game Director here at Persona Theory Games: "There's no message in Kabaret. It's not like McDonald's where you takeaway a Happy Meal and get nuggets. Different people will find different things in Kabaret. Let's hope there's something for everyone."
What are some things fans can look forward to before and after the game is officially released?
Beautiful art by our art director, Michelle Lee, and lots of choices to be made! I really can't wait for everyone to meet all the monsters of Kabaret.
---
We would like to thank Persona Theory Games for the exclusive insights on Kabaret. We hope that this will inspire more aspiring game developers in Southeast Asia to develop titles that might one day be appreciated by the masses around the world.
Be sure to download the demo and add Kabaret to your wishlist on Steam today, plus, look forward to our review coming soon to THE MAGIC RAIN!