On the 28th & 29th of November 2020, we at THE MAGIC RAIN had the opportunity to host a 2-day livestream as a part of LEVEL UP KL 2020: PLAY DAY Side Stage. The event was broadcasted live on Facebook as well as the LEVEL UP KL Virtual Expo app, featuring a ton of insightful and fun activities.
If you missed out on the event, here are the highlights for each activity:
---
Event Highlights
SEA Games Spotlight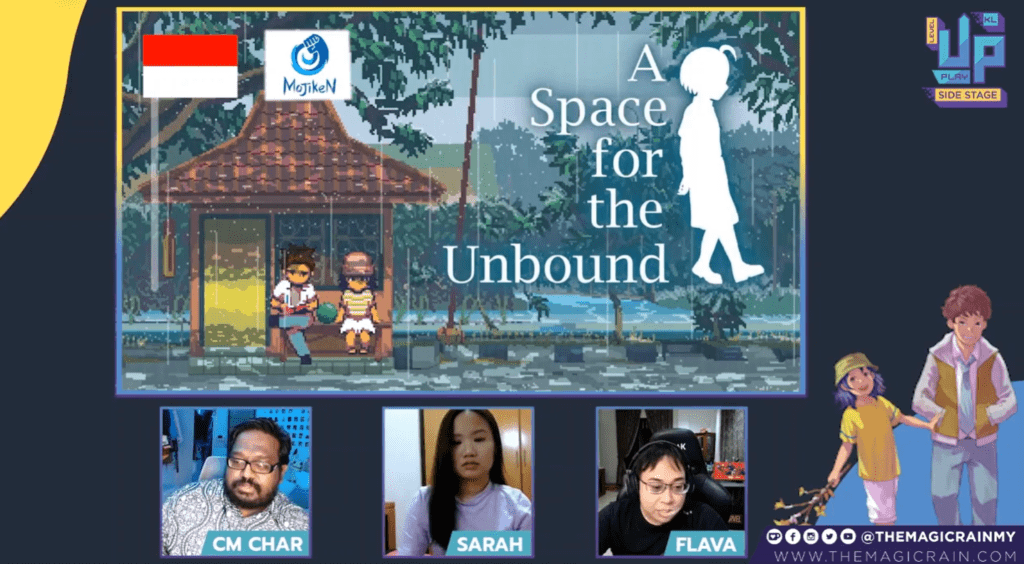 In conjunction with LEVEL UP KL's SEA Game Awards, we put the spotlight on five of the award's nominees in our SEA Games Spotlight panel. The games featured came from various countries in Southeast Asia, namely SAMUDRA and A Space for the Unbound (Indonesia), Zombie Soup and DeLight (Malaysia) and Timelie (Thailand).
CM Char, the founder of THE MAGIC RAIN, together with musical influencer Sarah and Flava, the Head of Communications at the Malaysian Esports Federation, gave their first impressions of each game based on their trailer and other promotional material. The panelists shared their thoughts on the games' storylines, graphics, gameplay, availability, and more.
Legends of Runeterra Showmatch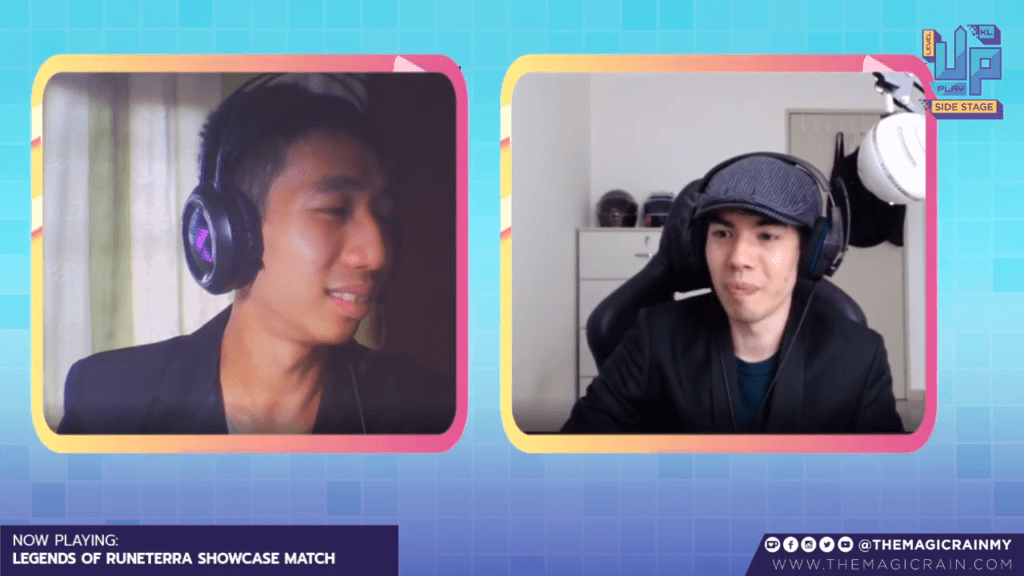 We invited some of the best Master-ranked Legends of Runeterra players in the Southeast Asian region to go head-to-head in a game of wit and strategy.
Hosted by Crispypants and NotFamousAmos, the event featured Orpheus from Thailand, Havatite from the Phillipines, Xiaoken from Indonesia and Fizdarth from Malaysia. The players faced one another in best of 3 conquest format to battle their way to victory.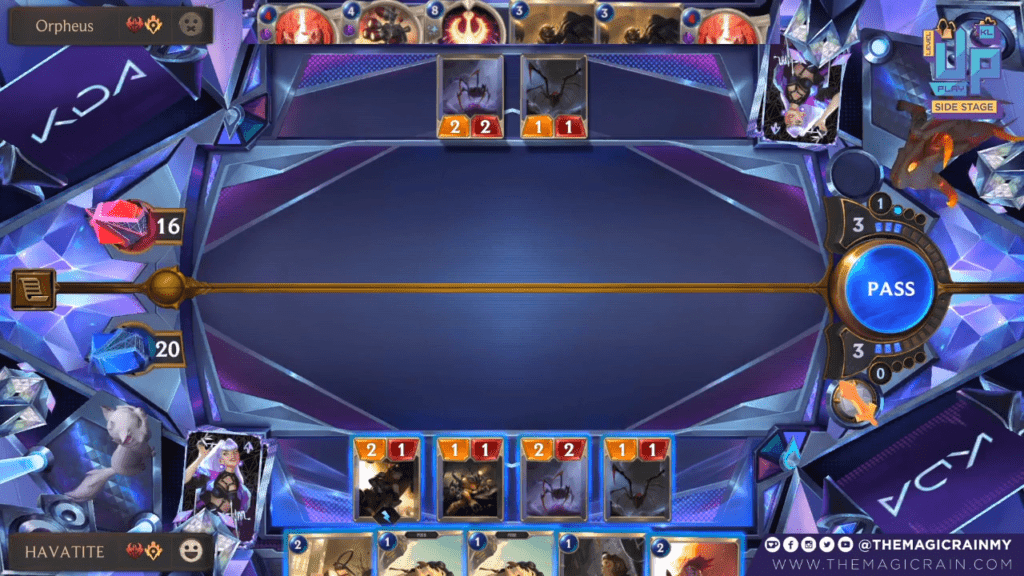 The best of Legends of Runeterra was showcased when the top players clashed, resulting in lots of great plays. We managed to see a variety of decks clash as well, ranging from the fast aggro decks, to the slower decks, showcasing a large variety of playstyles.
Among Us: Bincangkan Impostor & Phasmophobia
We brought together eleven different Malaysian content creators to compete against one another in two of the Internet's most popular co-op party games–Among Us and Phasmophobia!
Hosted by Pudds and Milkytea from THE MAGIC RAIN, the segments featured a number of popular streamers and cosplayers, namely Criznara, Jenny, Mr Tamim, Tishiio, 1NFY, Vanadise, Doremido, Raja Rusydi, Vibe Studios, Spartanker, and Yuki Christy.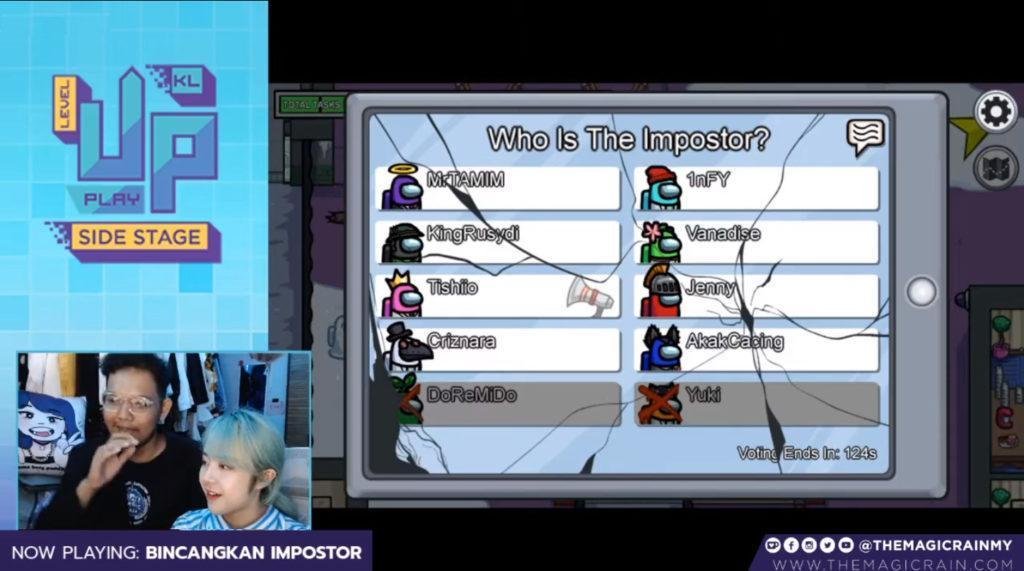 In Among Us: Bincangkan Impostor, players were tasked with completing several rounds of Among Us with a local twist–speaking only in Bahasa Malaysia. Fans of the streamers were definitely in for a treat as they watched their favourite online personalities work together to overcome the language barrier and beat the game.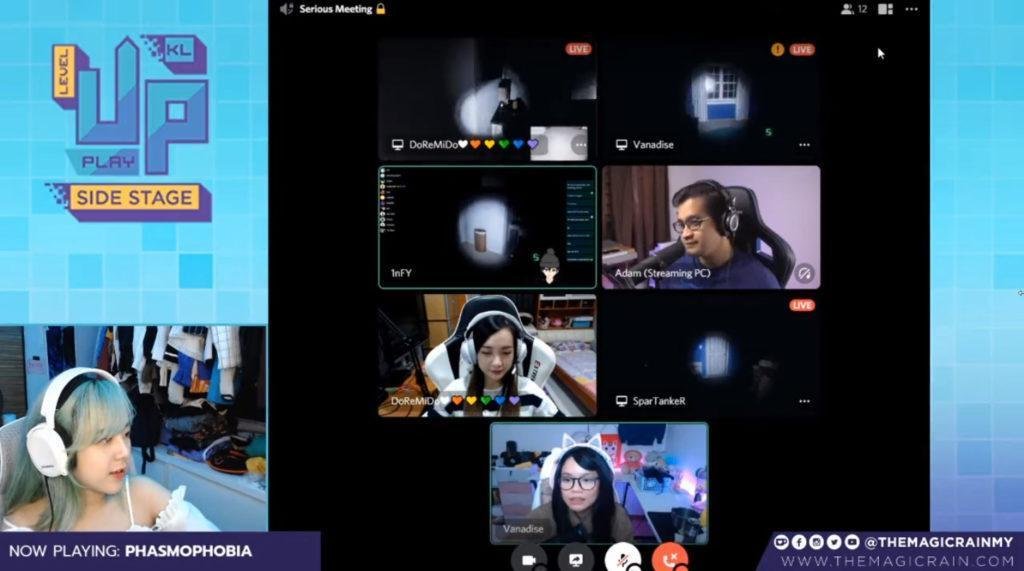 On Day 2, the streamers returned to take on the indie horror sensation Phasmophobia. Although the players were split into smaller groups of four for each round, there was still plenty of fun and chaos to be had as they scrambled to complete as many objectives as they could within the set time limit.
Call of Duty: Warzone
Adding to the excitement, we held a Call of Duty: Warzone (CODW) solo tournament in collaboration with community figures KingRusydi and PublicBear. Known as the Call of Duty: Warzone Solo King Cup, 25 Malaysian players competed to win their share of a total prize pool of RM300.
During the game, participants were not allowed to stream snipe, hack or use a smurf account, while keeping in mind to not exceed the maximum KD cap of 2.6. Participants who died during the game had the chance to redeem themselves through the Gulag gimmick, where the participant would have to kill their opponent or snatch the overtime flag in a 1 vs 1 gunfight with a random loadout.
Overall, the event proved to be an intense and exciting battle for all 25 of its participants. Special shoutout to Fizbee and Nawar Gaming for winning the top 2 spots!
League of Legends: Wild Rift Showmatch
We celebrated one of the latest releases from Riot Games in an exciting showmatch featuring content creators from across Southeast Asia. The goal was to showcase and bring attention to Wild Rift and its unique promise of being a complete League of Legends experience on a mobile platform.
The 3-game showmatch featured a mix of some of our in-house talents and various Southeast Asian online personalities, from well known casters such as icybaby12, to Riot game veterans like LadyElynne, as well as other talented players like XLUNA, DaveyGreen, Kebatu, Marzee, and Tara.
During the session, we got to see chaos bubbling and teamwork forming as our guests competed in the 3-game showmatch. It was truly a fun segment for all those involved, barring some unexpected hiccups at the beginning. In the end, it was a good show from all involved as we all grew a new respect and enjoyment for Wild Rift.
---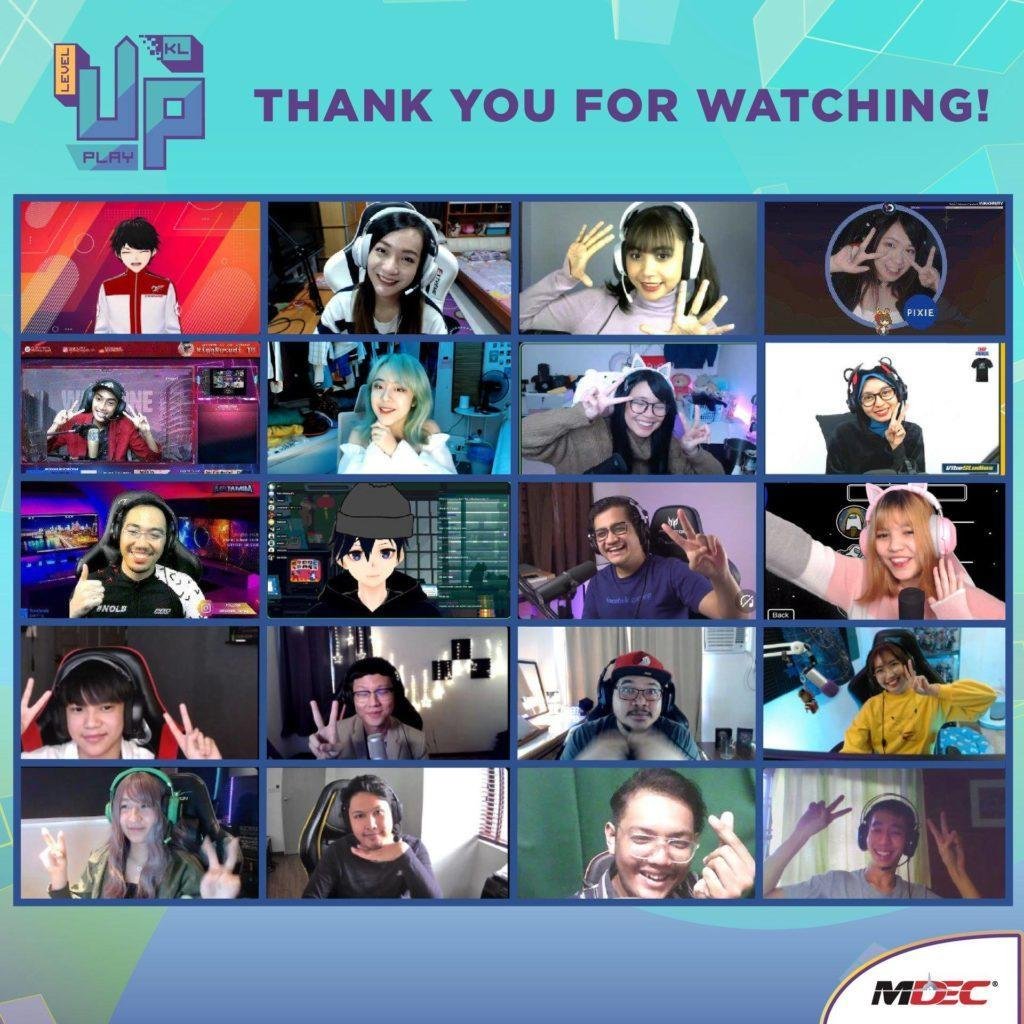 It was an honour to be a part of LEVEL UP KL 2020: PLAY DAY Side Stage. If you'd like to revisit the actvities, be sure to check out the full stream of Day 1 and Day 2.
Follow us on Facebook, Instagram and Twitter for more event updates and other exciting contents!