Studio: OLM
Episodes: 7 (ongoing)
Director: Watanabe Odahiro
Genre: Adventure, Fantasy, Action
This review of Bungou to Alchemist was sponsored by our friends at dimsum entertainment. Thank you for the review copy!
Summary
There are many literary works crafted by great authors throughout time. Their view-changing and emotion-filled works of literature have touched the hearts of many, given them a sense of individuality and enriched the world.
However, strange beings have started to appear and dye those books with emptiness. They are called "taints". Born from the negative emotions towards literature, they invade the stories and aim to erase them from our world.
The only ones who can oppose them are the great authors that were reincarnated by the power of an "alchemist". They have to delve into the tainted books, defeat the taints hidden within the storyline and save them from destruction.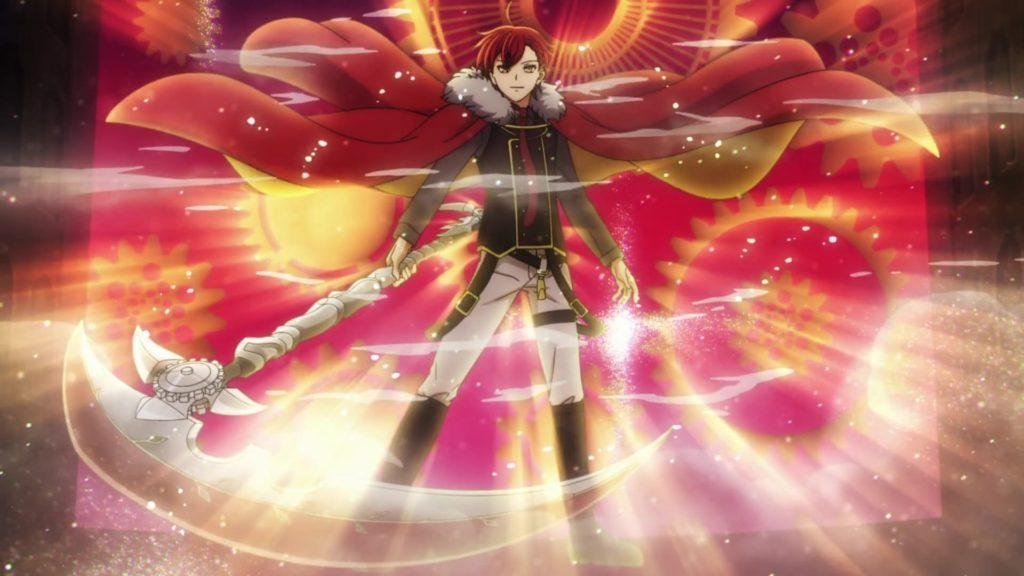 Overview
This anime revolves around a group of reincarnated Japanese literary authors and their connection with the books they have written, as well as their relationship with the other authors of their time. It features a huge cast of bishounen characters, all of whom have unique designs that help to make each member of the cast stand out.
The main attraction of this anime, besides the pretty boys, is the Japanese literature that inspired this story. Viewers are exposed to the storyline, themes and main message of various literary works as the authors delve into the tainted books to restore their original storylines. This mixture of reality and fiction provides information on real-world literature while delivering an entertaining action fantasy battle.
Each 2-episode arc deals with a different character who gets stuck or lost in their tainted book. We get to understand the character's internal struggles with their work's themes and watch them overcome it as they regain consciousness from the taint's control. However, it definitely left us wanting more as we don't get to know each character individually after the end of their arc.
One of the notable plot elements in this series is Ryunousuke Akutagawa's mysterious background. He is the only member of the cast that does not remember his previous life as an author. The only thing we know about him is that he influenced many new authors to write, despite him personally hating his own stories.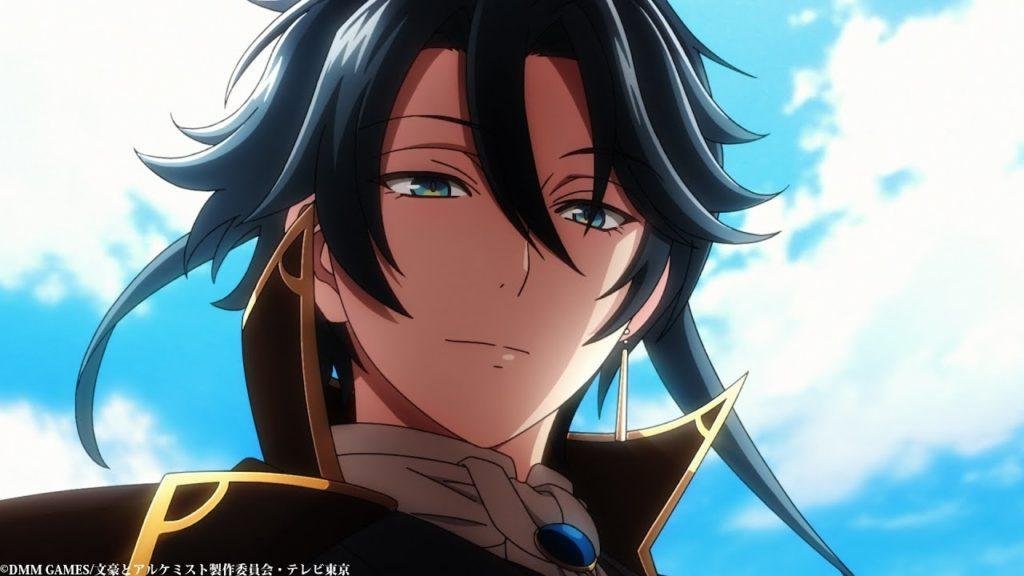 Trivia about Bungou to Alchemist
All of the characters are based on famous literary authors from Japan. The anime takes inspiration from each character's real-life counterpart to create their personalities, backstories and relationships; for example, Osamu Dazai is always strongly teased by the others for his past suicide attempts.
The series originated from a simulation game called Bungou and Alchemist that has garnered 1.1 million downloads. The 'alchemist' mentioned in the anime refers to the player, who controls the game.
It already has 2 stage plays in Japan, called Unwelcome Presence's Elegy and Waltz of Heretics.
Each episode is named after a work of famous Japanese literature.
Verdict: Try it out!
In a nutshell, you could describe this anime as Touken Ranbu but with Japanese literary authors. It serves as a great introductory platform for people to get interested in Japanese literature.
If you're a fan of Japanese literature, then this series is worth trying out, if only to see some of your favourite authors reimagined as anime characters. If you're not, it is still an easy-to-understand anime that can provide you with knowledge into the literary world.
Bungou to Alchemist is now available on dimsum entertainment. Head on over to dimsum.my to check it out now!