Dads in anime are often the most underrated characters in their series, despite some having a great impact on the storyline and development of our main characters. They can range from being wacky, playful, and responsible, to even being too serious or stubborn.
In this article, we'll be celebrating these under-appreciated characters with a list of our favourite father figures in anime. Some of them might not be married with kids, but they're still great dads in our eyes!
1. Maes Hughes (Fullmetal Alchemist)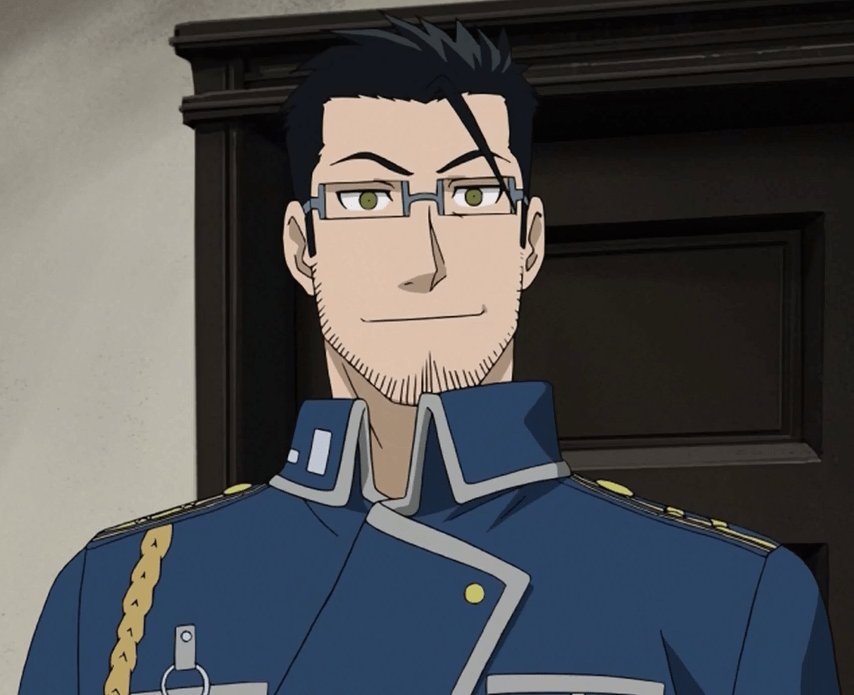 Maes Hughes is a very proud and doting father who brags about both his wife and daughter to almost anyone who he comes across. To no one's surprise, he is overly protective of his daughter, Elicia, especially when it comes to boys. This attitude of his can come across as annoying to some, but if you think about it, I'm sure one can understand the rationale behind his actions.
Maes was also a 'stand-in' father to the Elric brothers. He often invited them to his home and took care of them in place of the Elric brothers' real dad. He was also seen as a father figure by their companion Winry Rockbell, who was deeply grateful to Maes for letting her stay over and also offering to help her unconditionally.
2. Joichiro Yukihari/Saiba (Food Wars!)
As a famous international chef, Joichiro could have easily neglected his family to focus on his job, which revolves around him traveling to different countries to cook for people. However, Joichiro instead decided to step back from the culinary scene to focus on running his small diner, as well as educating his son Soma about the cooking world.
Always challenging Soma to cook-offs to improve his son's skills as a chef, the relationship between this father and son duo is definitely unusual. Despite this, Soma still looks up to his father and his desire to surpass his dad became the drive that led him to success. I'm sure deep down, Soma is very grateful to Joichiro for the knowledge and skills he imparted to him from a very young age.
3. All Might (My Hero Academia)
From the series My Hero Academia, All Might is a very inspiring and respected character who was the former 'Symbol of Peace' of his country. He is our protagonist Izuku Midoriya's mentor who is always ready to defend anyone from danger. Despite not being married or having any kids, he is definitely every parent's ideal role model.
Through the series, All Might has displayed a fatherly attitude towards not just Midoriya, but also the students of UA Academy in general. Always concerned about his students' safety and learning experience, he never fails to give advice to a person in need and guides them on their journey of becoming a hero. Need I say more?
4. Fujitaka Kinomoto (Cardcaptor Sakura)
Fujitaka is the father of the series' lead, Sakura Kinomoto. He constantly juggles between his work as an archaeology professor at Towa University and taking care of his children, and does an amazing job at achieving a balance between the two.
After the death of his wife, Nadeshiko, he took on the role of both parents in his household. As a single father, he does everything from cooking to cleaning, and even sewing! His children also love their father very much and try to reduce his burden by rotating to help Fujitaka out. One thing's for sure, he's certainly a parent that is worth looking up to.
5. Minato Namikaze (Naruto)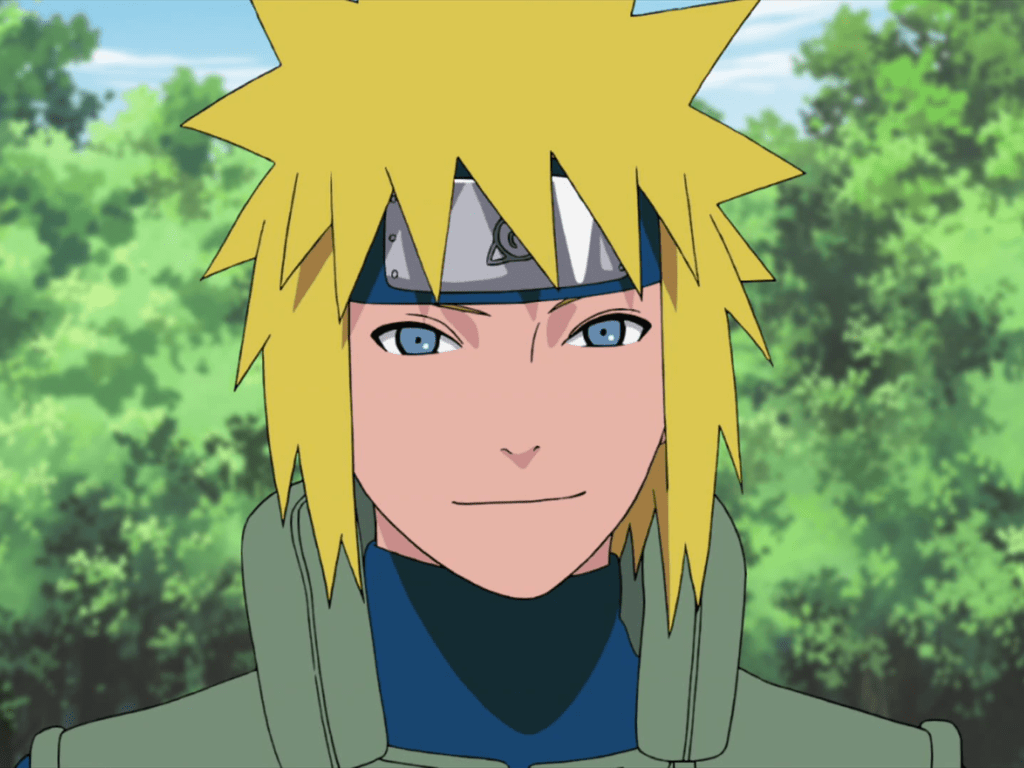 Another good-looking blond-haired dad on this list, Minato Namikaze is the father of Naruto Uzumaki. Minato was the Fourth Hokage of the Leaf Village, who unfortunately passed away during the Nine-Tailed Fox's attack prior to the events of the series.
Despite not being there for the majority of Naruto's life, Minato is no doubt a parent that loves his son and his family very much. This can be seen through the sacrifice he made for his son, where he and his wife Kushina willingly gave up their lives to shield Naruto from the Nine-Tailed Fox. When he was reincarnated later on in the series, Minato also expressed his deepest joy and gratitude to Naruto for all the hardships he had to go through to become someone that he and Kushina can be proud of.
6. Isshin Kurosaki (Bleach)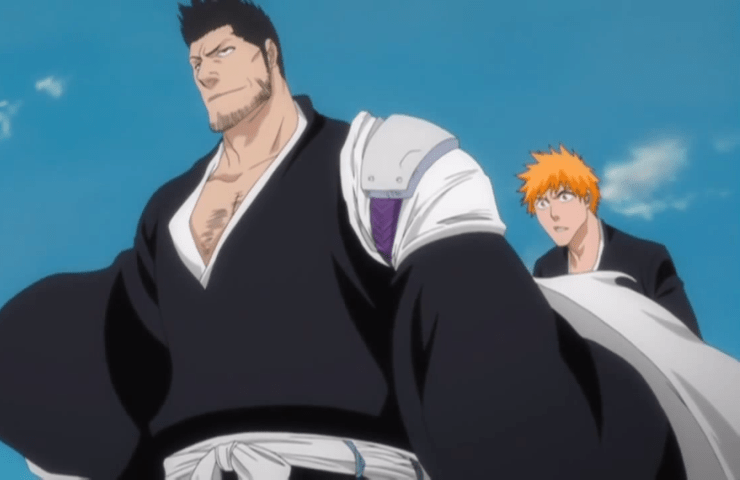 Isshin Kurosaki is the father to Ichigo Kurosaki from the shonen classic, Bleach. Although he doesn't always show it, we all know that deep down he is very proud of his son's accomplishments. Isshin also has a pair of twin daughters, Yuzu and Karin, who he dotes endlessly on to the point that it gets on the latter's nerves.
At first glance, Isshin can be perceived as being immature. However, he is also someone who is ready to willing to sacrifice everything for another person's sake, becoming serious and protective when people close to him are in danger. Regardless, there no denying that his lively and child-like comedy contributes to him being a lovable father.
7. Umibozu/Kanko (Gintama)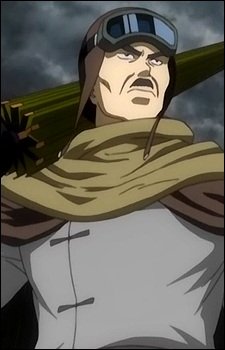 Kanko, better known as Umibozu, is a renowned alien-hunter or 'Alien Buster' from the Gintama series. He is the father to both Kagura, the main female protagonist, and Kamui, one of the series' antagonists.
Although many perceive him as the main cause of his family's dysfunctional issues, he is actually very passionate about his family and cares for them dearly. Umibozu is always ready to make a sacrifice for his loved ones' happiness, to the point of leaving them unattended just to search for a solution to their problems. On the surface, one might think that he fails at being a parent, but as you get to know him you can see that he tries to be the best possible dad to his children.
8. Kouhei Inuzuka (Sweetness and Lightning)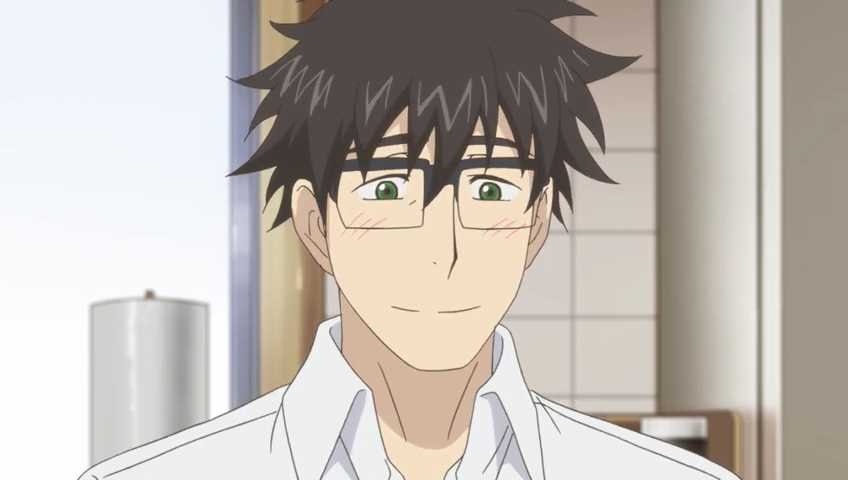 Another single father on this list, Inuzuka is a doting parent who works as a high school math teacher. He is very responsible and will always prioritize his daughter Tsumugi's needs above everything else.
After realizing that he wasn't fulfilling his daughter's needs as a parent, he was determined to start doing so by cooking her proper meals. He is also dedicated and patient in learning additional skills like sewing so that his daughter could lead the best life possible. Although some might say he spoils Tsumugi a lot, there are also times where he tries to guide her and make her reflect on her mistakes.
---
And there you have it, our top picks for father figures in anime! Who are some of your personal favourites? Let us know in the comments section below.