The Player Unknown Battle Ground Mobile company has just released a new feature – a new battle pass for players to experience. The Royale Pass was available for sale at the starting price of RM39.90 for the Elite upgrade and RM104.90 for the Elite Plus Upgrade. For those who don't feel like buying the Royale Pass, they can also enjoy the free pass as they are also offering some items for free.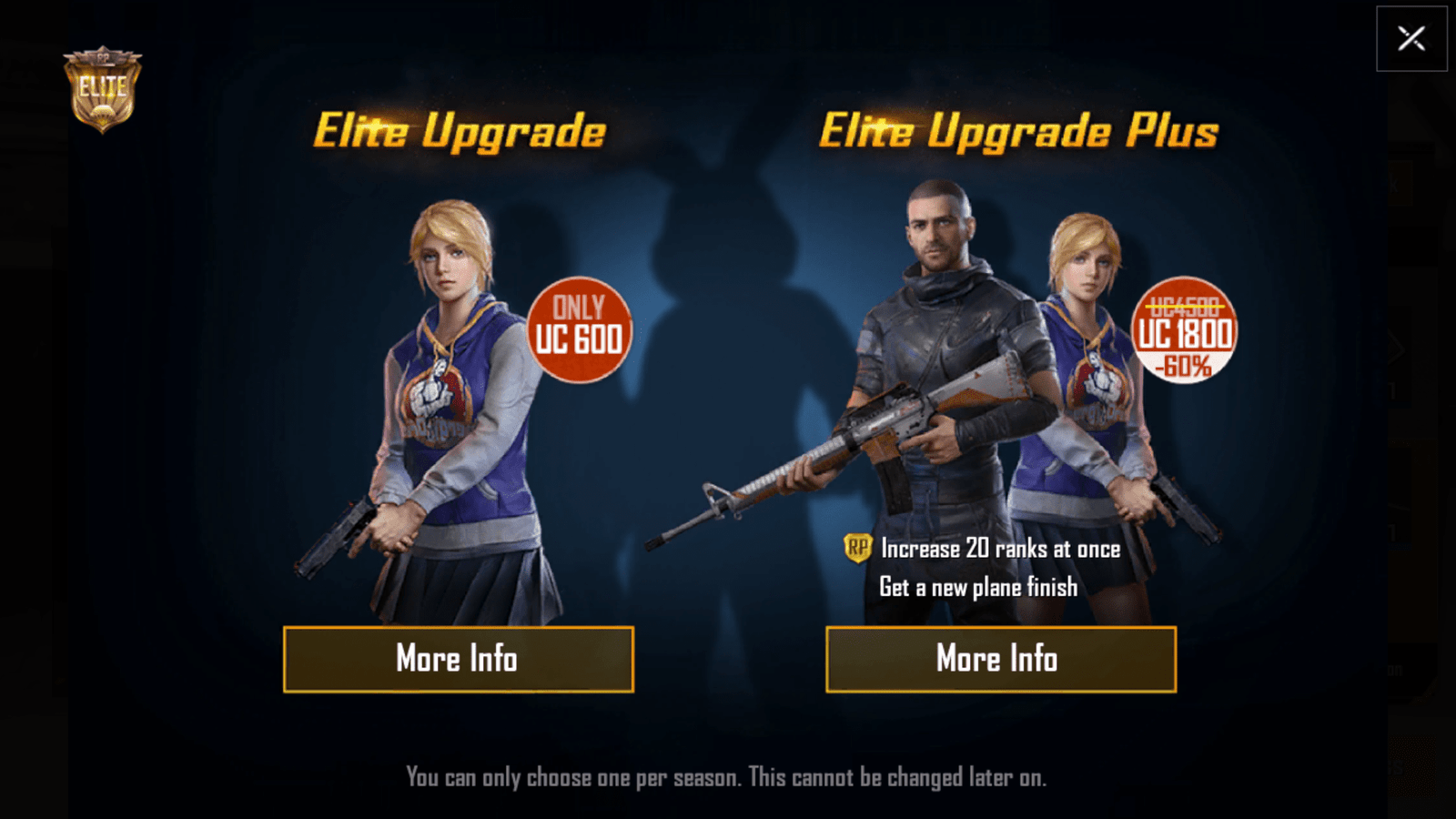 The Royale Pass is quite interesting as they are giving out many exclusive items. If you buy the Elite upgrade, you will be rewarded with the Sci-Fi skin for the M16A4 and an Energy Drink Sweatshirt at the start. The more you play, the more rewards you can unlock.
To Level up the Royale Pass, you need to play the game and finish missions as shown in the Royale Pass. By finishing the mission, you will get the RP which you can exchange for Exp x2 Ticket, BP x2 Ticket, Clothes, Aeroplane skin and more. You can also unlock the premium emote if you buy the Elite Upgrade.
After the company introduced the new battle pass, they earned more than $6.1 million worldwide on both the iOS and Android platforms during its first week.
---
Do you think the Royale Battle Pass is worth buying? Do tell us in the comments section below!