Day 3 of E3 2018 has wrapped up its announcements and thankfully, for the sake of our bank accounts, it's been a rather modest run. Unlike last year where they released a metric ton of powerhouse announcements, Sony this year had more of an…update conference, though there were certainly some confirmations for new titles as well. Let's get to them.
1. The Last of Us Part II
No surprise here as Naughty Dog revealed more behind their highly anticipated game – The Last of Us 2. While it may not have been hot news, what was shown was still something that many have been clamoring for. Additional story beats were revealed in this trailer alongside some actual in-engine game play and we got to see Ellie now grown up and fighting through some truly brutal odds while also getting some gay action mixed in there as well. Certainly some good insight into a potentially great game.
2. God of War is getting New Game Plus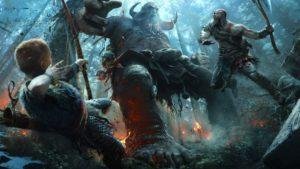 Long requested and now confirmed, Sony's latest God of War has just confirmed it will be getting a New Game Plus mode for players eager to jump back in. What will carry over hasn't been mentioned and neither has the update's release date, but I guess knowing it's in the works officially is good enough for now.
3. Call of Duty Black Ops Bonuses..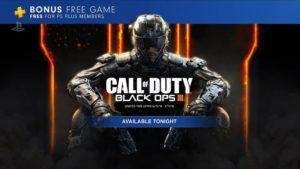 Some great boons are to be had for those who are into Call of Duty and playing on the PS4. Sony has confirmed that pre-ordering Call of Duty Black Ops 4 on the PS Store will yield a bonus map pack and if you're still clinging to the old game, expect to see a lot more new players as Black Ops 3 will be free on PSPlus effective today.
4. Destiny 2 Forsaken DLC Teaser
A new teaser trailer for Destiny 2's upcoming Forsaken DLC was shown. A pretty grim one at that.
5. Ghost of Tsushima Gameplay Trailer
Without a doubt one of the highlights of this conference, Ghost of Tsushima gets a new gameplay trailer showing off its amazing combat and stunning visuals. This is probably the closest we're gonna get to a Samurai Jack video game so I'm all on board for it.
6. Control
A new game at last! This time a teaser for Control, a new game developed by the folks behind the Max Payne series. Not much details for now however, though it definitely looks cool.
7. Resident Evil 2 Remake
Leon is back baby! That's right the rumors have been proven true, Resident Evil 2 is getting a remake and while no gameplay has been shown just yet, it's looking pretty promising. With a gory and sinister trailer, we got a good glimpse at this higher definition Raccoon City alongside protagonists Leon and Claire. The recent Resident Evil remakes have all been well received and this should certainly continue the trend. Resident Evil 2 Remake comes out on January 25th 2019.
8. Trover Saves the Universe
A unique and unexpected new game comes in the form of Trover Saves the Universe, a game by Rick & Morty co-creator Justin Roiland and his studio Squanch Games. Looking sort of like a mix between Yooka Laylee's platforming gameplay alongside Rick & Morty's humor, one can only speculate as to what this game's going to be like as very little was shown off.
9. New Kingdom Hearts III Trailer
For whatever reason, Square Enix decided to provide one of their best trailers to Sony instead of showing it during their own conference. But hey we're not complaining, as long as we get to see it! And what a treat it was indeed as this trailer showed off a lot more things; mostly the confirmation of the return of Port Royal as well as more amazing footage of the combat.
Sony also confirmed the production of a limited edition Kingdom Hearts III PS4 Pro as well as a Kingdom Hearts all in one bundle for PS4. That's right, one purchase for ALL Kingdom Hearts games on the PS4 up to Kingdom Hearts III. While we don't know the price nor the release date, we can safely assume it will cost quite a bit and come out at the same time as KH3. It truly is a great time to be a fan of Kingdom Hearts.
10. New Death Stranding Trailer
More info regarding Death Stranding is out but this time adding more questions than answers! Hooray? But seriously though, while not much information regarding the plot was shown, we finally got to see some in-engine gameplay… which was mostly just walking. I guess it's hard to create hype for a narrative-focused game without any prior history to work off of but I think we're all going to try this game anyway. Either purely to support Hideo Kojima or merely to spite Konami.
11. Nioh 2
Team Ninja's smash hit Nioh gets a sequel! And it seems you can turn into a demon yourself this game? With Nioh proving itself to be more than just a ripoff of Dark Souls, improving and polishing upon the example From Software has set, it's great that Team Ninja got the resources and confidence it needed to make a sequel.
12. New Spider-Man Trailer
While Sony's conference has mostly been teasers and trailers to things we already knew about, Spider-Man brought a huge chunk to the table with not just a preview of its cool and fluid game play but also very interesting story reveals. The trailer starts out with Spider-Man dealing with the likes of Electro before eventually coming across Rhino, Vulture and Scorpion.
For those who know the history of the wall crawler, this is big news as it potentially means that the Sinister 6 will be making a full team debut. No signs of Doc Ock though but hey, they could be saving him for later. Whatever the case may be, Spider-Man is looking more and more amazing with every bit of info revealed to us.
13. Déraciné
In a surprising reveal, From Software has revealed one of their latest games will be one for the PlayStation VR known only as Déraciné. Certainly a departure from their normal developmental niche but an interesting one nonetheless. Not much is known about this title as of yet, so we'll have to wait for more in the future.
Conclusion
As you might have been able to tell from this article, Sony revealed many titles during E3 but not a lot of substantial information regarding them. Significant details were scarce and surface level stuff was revealed at most. While most definitely not a terrible conference, it was quite a lackluster one from Sony this year as it was more of a conference for updates than one for making announcements.
Despite that however, what IS in the pipeline for Sony looks really, really good and we'd be amiss not to look forward to them.