THE MAGIC RAIN team was down at the Suntec Convention and Exhibition Centre for the 2017 edition of the C3 Anime Festival Asia Singapore, formerly known as Anime Festival Asia. Lasting for a full 3 days from the 24th to the 26th of November, it is widely known as the premier event for Japanese pop culture and music in this region. We had our eyes glued to everything they had to offer and here is what we thought of the event.
Separated into 2 halls, with one being focused on the commercial booths and the other focused on special stage activities, there was a myriad of commercial booths at the exhibition hall such as the gaming station of Bandai Namco that showcased a few of their upcoming titles, namely Seven Deadly Sins and Kamen Rider Climax Fighter. After trying both games out, the controls for both games were great and the likeliness of the characters feels spot on to their television counterparts. Other titles that you could try out included the already released popular Gundam VS and Sword Art Online Fatal Bullet.
Other commercial booths present were Manga de Japan, NHK World (with a very fun activity of finding multiple Domo-kuns in a large LED display), Aniplus, ODEX and many more. Each of them had a fun activity that you could do to get premium freebies. Also present were the Ichiban Kuji Gaccha booths which were always the centre of attraction due to its many limited edition prizes.
Stage activities on the other hand featured exclusive content such as the new trailer for Hakata Tonkotsu Ramen and many more upcoming animes. Also showcased were the first episodes for Violet Evergarden, which will be airing in April 2018, and Record of Grancrest War, which will be airing in January 2018. Coincidentally, the massively popular Mobile Suit Gundam 00 celebrated it's 10th anniversary with a special appearance by the legendary Shinichiro Miki.
There were a good number of guest cosplayers from across the region as well such as Serg Loki from Russia, and Thames Malerose from Thailand who are attending the event for the first time. Other cosplayers such as Angie, Baozi & Hana, Enako, Liyuu, Rosiel Kayou and Punipun that round out the star studded guest list.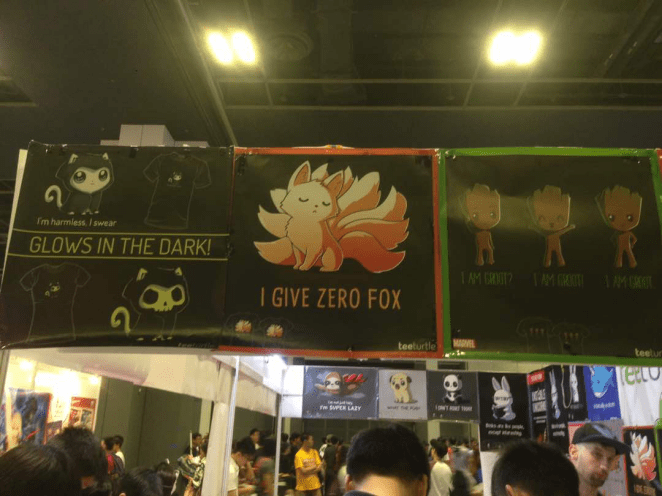 The Creator's Hub this time around had stellar fan art and amazing handmade goodies such as keychains, postcards, posters and lithographs prints signed by the creators themselves. Most of these items ranged from SGD 5 to SGD 70 but were of top quality and usually an exclusive element.
The biggest highlight of C3AFA are the performances by the Anisong artists. This year, there was a plethora of artists ranging from first timers 乃木坂46 (NOGIZAKA46), Claris, Shiena Nishizawa to veterans such as FLOW, fripside, Nano and May'n. The most energetic performance belonged to FLOW whereas I felt that the best overall performance came from Nano, with her popular titular songs like My Liberation and My First Story – Savior of Song.
Overall, the experience at C3AFA Singapore 2017 this year felt good but the crowd was not as spectacular as it was during previous years. However, we do look forward to attend more C3AFA's in other regions next year!