It seems to be quite a year of exciting announcements from ATLUS as they've just confirmed a remake of their 2011 cult classic game Catherine, titled Catherine: Full Body.
For those who are unfamiliar with the original game, Catherine is a bizarre puzzle/RPG hybrid that sees a man named Vincent caught in a tale of infidelity between two women named Catherine and Katherine. The stress and guilt of his actions causes him to have nightmares that players will have to navigate through, all while finding out how to get Vincent out of his predicament over the course of the story.
The remake will be developed by ATLUS' new internal development team, Studio Zero, and will see a third Catherine added to Vincent's already confused life named Rin.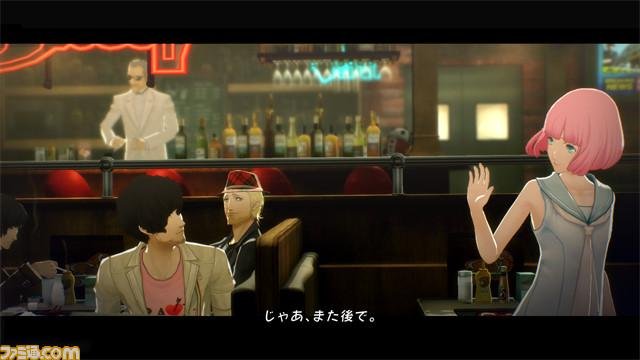 The remake has also been confirmed to feature all new cutscenes and branching storylines to accommodate Rin and how she influences the other characters. In addition to that, the game will also include more difficulty modes as well as different gameplay features and mechanics to truly spice things up for new players and old.
Those who are interested won't have to wait long for more information as ATLUS will be hosting a live stream on December 22nd at 19:30 JST. The live stream will feature discussions on the remake and its development as well as its first worldwide trailer debut; and if you still want just a bit more, you can check out the official Catherine: Full Body website here.