As we all know, Animangaki's Annual Cosplay Competition is no joke. You'll see huge props that probably took a year or two to make and amazing skits that will blow you away in amazement. Cosplayers from near and far would come to Kuala Lumpur just to participate and so, here's what we gathered at the AniManGaki Cosplay Competition!
This year's Cosplay Competition was sponsored by Casio Exilim, ZaLab Tokyo, CupCat Studios and IPKL.
Judges
Weon Haur & Fujiwara Kazuko aka the AniManGaki Power Couple
Weon Haur and Fujiwara Kazuko started cosplaying in 2007. They became partners and participated in various cosplay competitions since 2010, they were also the champions of OTP Cosplay Competition of AniManGaki during that year.
Kazuko is later known to have earned herself the title champion of Garena League of Legends Cosplay Competition in 2013 as Jinx and Weon Haur, the champion in 2014 as Wukong. This lead to their frequent guest appearances at E-Sports related events as such Selangor Cyber Games 2016.
They represented Malaysia to perform during the Asian Festival 17th China Style Cosplay Event in Tottori, Japan. They often attend local events as guest judges such as Comic Fiesta's Cosplay Invitational in 2014 & 2015 and AniManGaki's very own Cosplay Olympics 2015, the most recent event being the World Cosplay Summit Preliminaries Malaysia 2017.
Not content by just sitting down at the judging tables, they went back on competition ground last year as Team Mamak and left as the champions of AniManGaki Cosplay Px. This year, they're back to witness more awesome performances from the competing teams at AniManGaki's Cosplay Competition 2017!
Yugana
Amazing makeup and colourful costumes, Yugana rocks her cosplays unlike any other! Actively cosplaying from 2013, she has gained tons of attention and regard for not only her skills in cosplay but also her impressively quick rise to fame, both in cosplay and socially, within the ACG community.
She has also been an International Cosplay Judge and guest for events such as Asiapop Comicon Manila, Popcon Dubai, Pekan Kartun Malaysia , D'Pulze Cosplay Malaysia and Hobbycon Sabah. Garnering admiration from within and outside of Malaysia, she has been featured in various news and entertainment websites and zines, one of them being Smosh!
瑩 Ying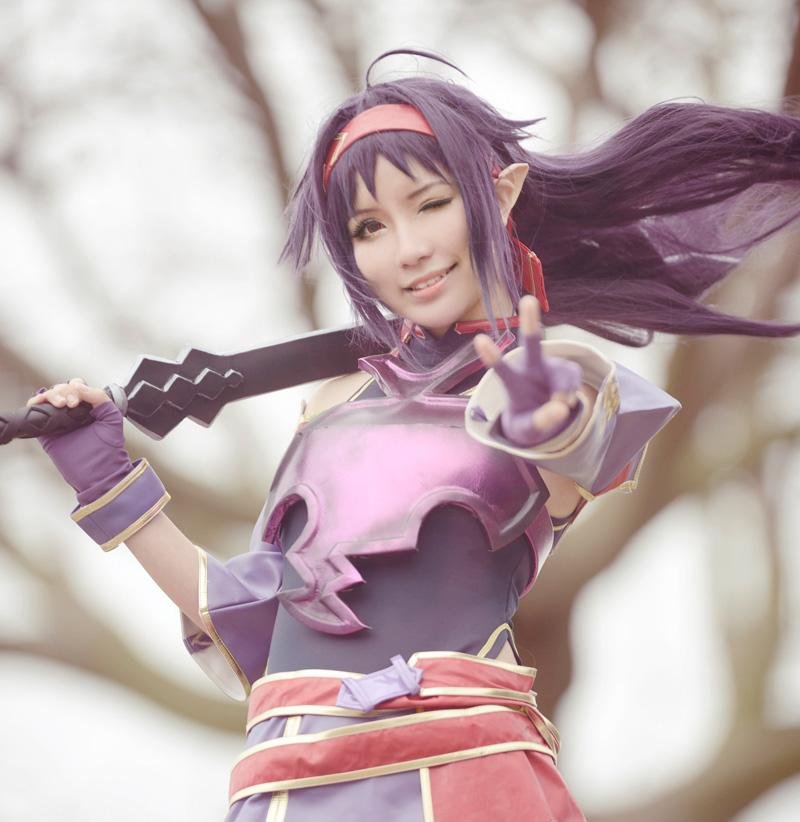 It's well evident that 瑩 Ying isn't your average cosplayer and I'm sure she's quite well known within our Malaysian ACG community. As a cosplayer from Hong Kong, she is the Champion of the HKEST-ASUS Cosplay Tournament in 2015 and a dancer too, who knew! Most might know her from her cosplays of characters from various anime series'. A few being Sword Art Online, TYPE-MOON's Fate and Love Live!
---
The Winner and Runner Ups
With the fantastic and creative performances we saw on stage, we decided to write about the winner and runner ups of the AniManGaki Cosplay Competition of 2017
Dai_ spammerz
Dai_spammerz were back at AniManGaki's Cosplay Competition this year and hardly did they disappoint. I was incredibly impressed with how they brought themselves on the stage of the Cosplay Competition and how well the skit turned out. The incredible flow and acting kept me on edge.
Not to mention when one of the pair got hurt, the other continued the skit and the improvisation went so well, no one was quite sure if the cosplayer getting hurt was part of the skit or not! I found it incredibly impressive how they got things back on track despite the incident. Of course, the cosplayer was immediately tended to as soon as the volunteers had confirmed he was indeed hurt.
Other than that, I'd like to commend how they made their props functional for the prop assembling scene. The voice acting was much better than what you would usually hear at Cosplay Competitions. I think it contributes a lot to how well their skit was received by the judges and audience
Kaori Lalachan and Gemini
This team did great with their Digimon cosplay performance, the audio and acting was synced incredibly well with huge props. Though, I have to agree with the judges when they said the movements had to be more dramatic and big when it came to moving the props. The huge Digimon prop that they used seemed as if it was floating, not so much flying. The minimal dialogue made me focus more on the acting than the listening and I think their skit was portrayed quite well!
However, you're probably wondering what Digimon has to do with magical elements, right? Well, they had their own little magic show on stage and I think it really adds to how cute the skit turned out. As someone who hasn't watched Digimon at all, I personally really enjoyed this cute skit!
KuraMaker Tokusatsu
Alright, so we know the common issue that comes with Cosplay Competitions and Tokusatsu cosplayers. No one knows who's talking when it comes to dialogue. It especially doesn't help when Tokusatsu cosplayers act with pre-recorded audio. Well, none of that with this Tokusatsu team. It was incredible how they matched their movements with the audio, neither the judges or the audience had trouble telling who was talking and who wasn't.
Not to mention, the costumes and props seemed quite well done, as the judges mentioned, other than a few props that seem to have been finished quite last minute. I really liked this team, having seen the struggles of a few Tokusatsu cosplayers at previous cosplay competitions, I could see that they came well prepared! Of course, everything has it's ups and downs. I found the movements quite unenergetic but it's understandable as it may be difficult to move in their suits.
---
Overall
The AniManGaki Cosplay Competition never fails to impress. I was enticed by all the competitors as they were astounding. Congratulations to the winner and runner-ups of this competition! I'd definitely be back next year to watch AniManGaki's Cosplay Competition, will you?
On that note, if you have any thoughts or compliments for AniManGaki 2017, we'd appreciate if you could let us know here at: bit.ly/amgxtmr