The hit anime movie Kimi no Na Wa premiered in Japan on 26 August 2016, instantly topping box office sales and quickly rising to become the fourth highest-grossing film of all time in Japan, the 7th highest-grossing traditionally animated film in Japan and the highest-grossing anime film worldwide. Even though it has been one year since the premiere of the film, it seems like the hype is everlasting with the English version of the Kimi no Na Wa manga released just recently by Yen Press on June 20, 2017.
Kimi no Na Wa, also known as Your Name, is written and directed by Makoto Shinkai, who is known for other popular animated films such as 5 Centimeters Per Second, Voices of a Distant Star and The Garden of Words. Most local anime fans surely would not be a stranger to this film, as Malaysia even received a Malay translation novel by Gempak Starz that was first sold in Comic Fiesta 2016. The cosplay hype for this film was also booming at the time, with lots of Taki-kuns and Mitsuhas roaming ACG events.
The story revolves around two high school students, Taki and Mitsuha, living vastly different lives. Taki lives in central Tokyo, spends time with his friends, works part-time at an Italian restaurant, and is interested in architecture and fine arts. Meanwhile, Mitsuha lives in a rural town nestled deep in the mountains. She lives with her elementary school-aged little sister and her grandmother, who helps to carry on the customs of her family's Shinto shrine. She laments that she lives in a confined rural town, and yearns for the wonderful lifestyle of living in Tokyo. The two main characters wake up one day to find themselves in each other's bodies, and while this film seems to be taking a body-swapping theme from here on, there is more to the plot than meets the eye.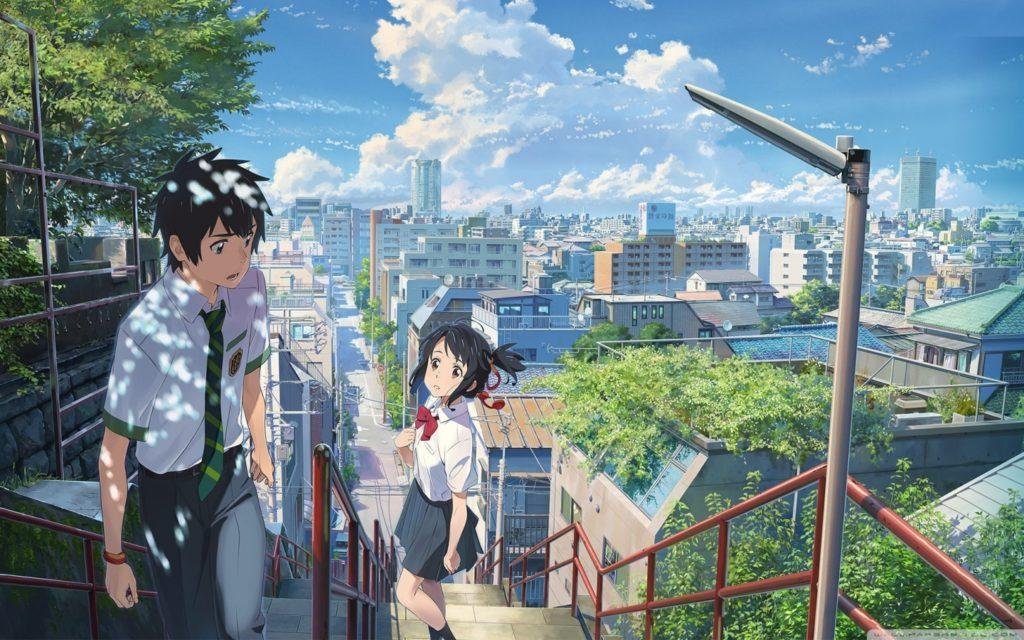 Kimi no Na Wa is also highly praised for its gorgeous animation and moving soundtracks, receiving generally favourable reviews by critics. It is also the first anime not directed by Hayao Miyazaki to earn more than $100 million (~¥10 billion) at the Japanese box office, and many compared the success of Kimi no Na Wa to that of Spirited Away.
With all the praises and hype that this film received, Kimi no Na Wa has undeniable made Japanese anime film history since the first day of its premiere. With that being said, we cannot wait for the release of the next Shinkai film and to see what else he has in store for us!