Taylor's Bunkasai concluded not too long ago and a few of us from The MAGIC Rain had the opportunity to attend the event as Official Media. Taylor's Bunkasai was held at Taylor's College on the 5th of August and hosted by the Japan Culture Club of Taylor's College Subang Jaya. The event was fun-filled with Japanese festival-esque activities and unique performances but we'll get into that, on with the contents of this article!
---
On-Stage Highlights
Cultural Performances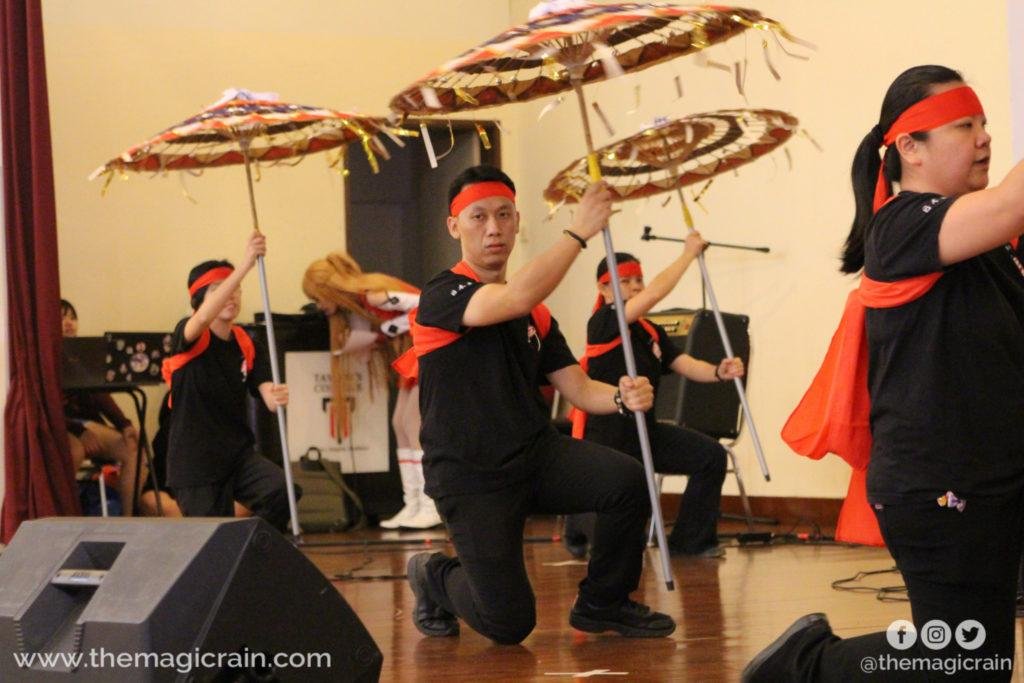 The day started off with wonderful, eye-opening line of cultural dances performed by dancers from various groups. I think it's great how the organisers got in touch with JFKL to support because it's very apparent how the traditional culture of Japan was incorporated into this ACG-centered event. It's a refreshing change to the usual ACG atmosphere.
Among the various cultural dances were the Yosakoi and Soran Bushi. The parasols would bounce up and down to the rhythm, guided by the graceful movements of each of the dancers. The Soran Bushi dancers would chant as they danced passionately in sync. The diversity of ages within the dancers were very apparent, from high school students to the young at heart. It's wonderful to see how even in Malaysia, anyone can be passionate about Japanese culture.
Cosplay Competition
The cosplay competition hit off with a slight delay but I think it went quite well. The performances were entertaining and had a range of performances, mostly skits like usual but a fair range nonetheless. The props ranged from teddy bears to huge functional props and I have to say, it was impressive.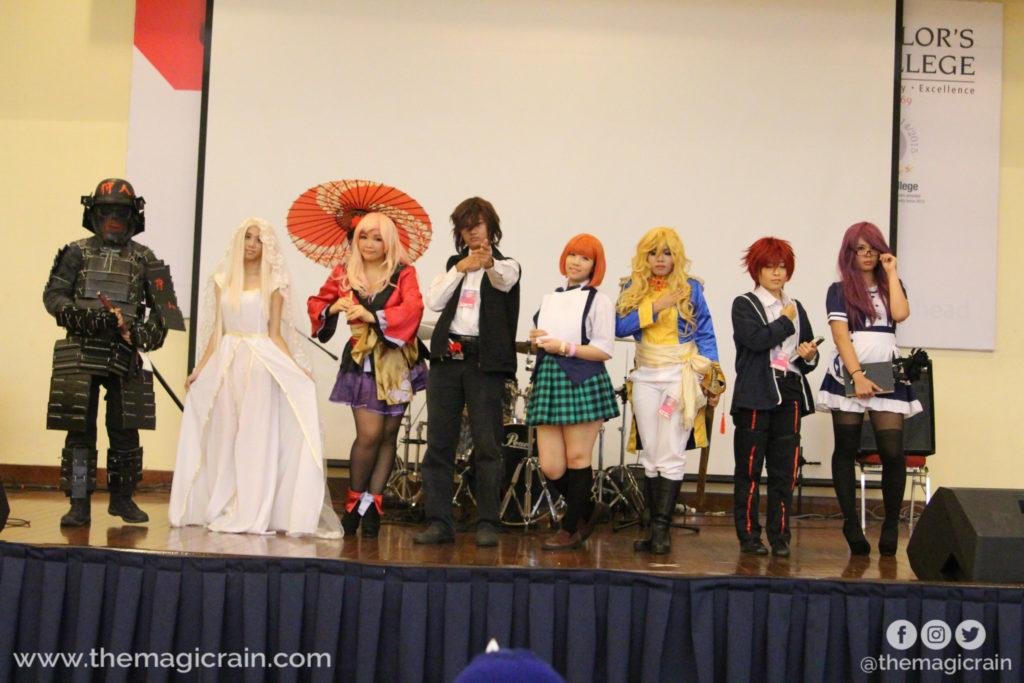 However, what wasn't impressive was the lack of contestants. There seemed to be enough but when I really looked back at it, it was a fairly small number compared to other events. But what they lacked, they made up for in content. The contestants sang and acted with immeasurable passion, not to mention how one contestant managed to sneak in a Jojo reference. It was quite the show!
---
Off-Stage Highlights
Forest of Dream Cafe
In collaboration with Her Majesty's Mansion, Taylor's Bunkasai organised a maid cafe complete with Wafu Wafu Waffles, De Gourmet Club desserts and yaoixyuri action! Maids and Butlers with colourful hair were spotted within the vicinity of the Maid Cafe, entertaining guests and offering services such as Kabedon, spoonfeeding and the like. Guests, of course, leaving with satisfied grins and awesome maid merchandise.
Festive Activities
I'm sure you've seen those anime summer festivals where every guy waits for their crush to appear walking down the lantern lit road in a pretty yukata. Well, Taylor's Bunkasai had yukata rentals! They even had fun activities such as lucky draws and catching fish, or better known as Omatsuri. Stalls stood in line selling all kinds of food. Tidbits, thirst quenching beverages and even flavoured ice!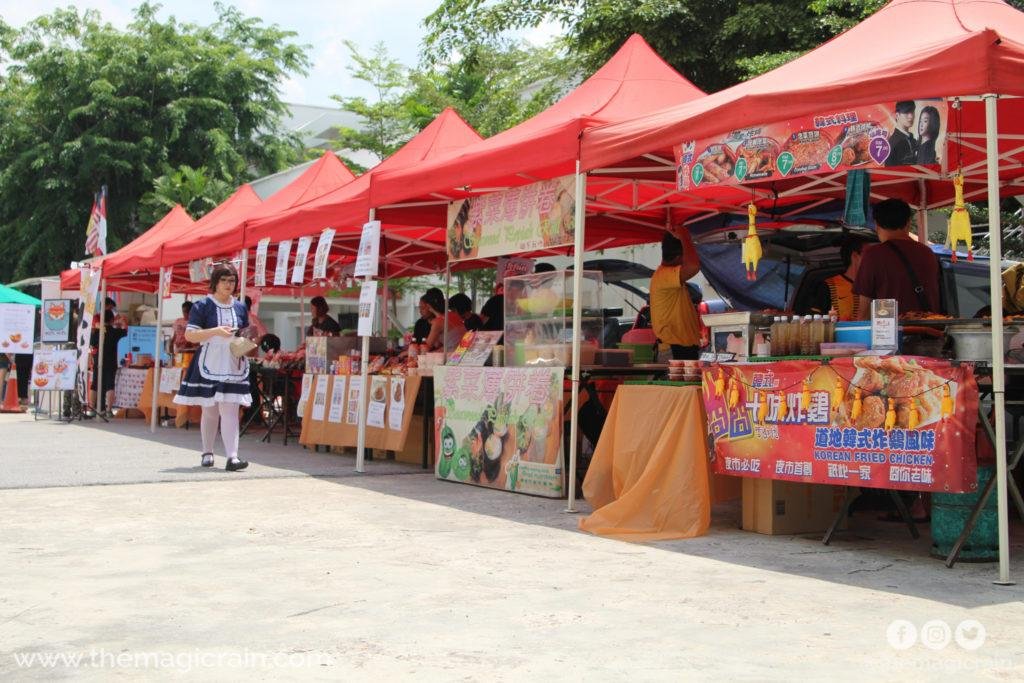 ---
Booths
I think one booth that really stood out to me personally was definitely the Alpha Kards booth. You can't miss the sheer size of the area this booth occupied compared to the others. At the tables sat players, from all walks of TCG life, with their decks out and prepared for formidable opponents to beat. Anyone who wants to play can even learn, hands-on, from the pros!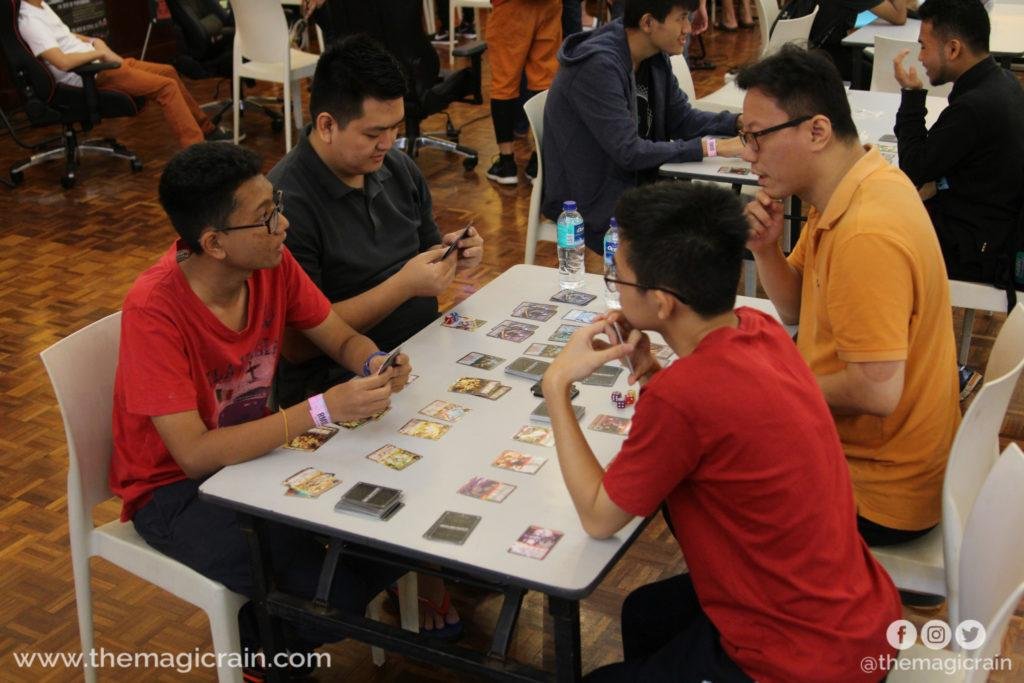 Other than that, the rest of the booths were selling the usual, standard merchandise.
---
Workshops
Well, I have to say there was quite an interesting line of workshops awaiting anyone who would attend, that including a Ninja workshop where you can learn real life ninjutsu! Pretty cool, huh? I managed to attend the origami workshop and it was quite a pleasant experience, quiet and relaxing as you listen to the sound of the paper folding, my kind of workshop! Other workshops that were available were the cosplay and odori workshop, both with fun and impressive content.
---
Saikou Music Festival 2017
The ending of Taylor's Bunkasai wasn't the end of the fun yet! Saikou Music Festival or SAIKOUFEST 2017 was held at the same date and venue, beginning shortly after Taylor's Bunkasai from 9.30 pm to 12.30 am.
Despite this event having a really great concept, I feel that this happening right after a long day of events wasn't that good of an idea. The crowd turnout could've been better and those that did turn up were too tired by the end of the day. However, that didn't stop SAIKOUFEST 2017 from pumping up the energy and delivering a great time!
The songs played by the bands at SAIKOUFEST 2017 was a nice blend of anisong covers, Japanese pop and rock music, not forgetting the original songs! Featuring bands like Nandemo Ii, Kuncistatik, Higashi, The Walkers, Torque Six and Mystical Mirage, the concert hall was ablaze with their fiery live performances.
Nandemo Ii performed an anime all-time classic, Fuwa Fuwa Time from K-ON! You wouldn't expect a song from Chibi Maruko-chan to rock your socks off but Kuncistatik has done just that. They performed a rock rendition of the iconic Chibi Maruko-chan song and well, it's quite surprising how something so innocent can be converted into something so epic. The Walkers had a great choice of songs to perform. No doubt, they were quite visibly well known. The event soon ended with a bang with Mystical Mirage's great performance concluding it all.
Even though the event saw some technical difficulties, e.g. some vocals couldn't be heard very clearly, SAIKOUFEST 2017 was still a fun experience. If given the opportunity and executed better, we would definitely make our way back here for Round 2!
---
Overall (Taylor's Bunkasai + SAIKOUFEST 2017)
I believe this was a pretty eventful day. A few complaints I may have is that there seemed to be not much priority for space in front of the stage for people to stand and watch without standing too close to the stage or people standing directly in front of the booths during Taylor's Bunkasai. Other than that, I'd say I had a great time at Taylor's and I look forward to their plans for next year!