If you're feeling down, stressed out, or are just searching for some entertainment to fill your spare time, then we've got you've covered. Here are some wholesome anime series that you should check out–they're all guaranteed to put a smile on your face!
---
Gakuen Babysitters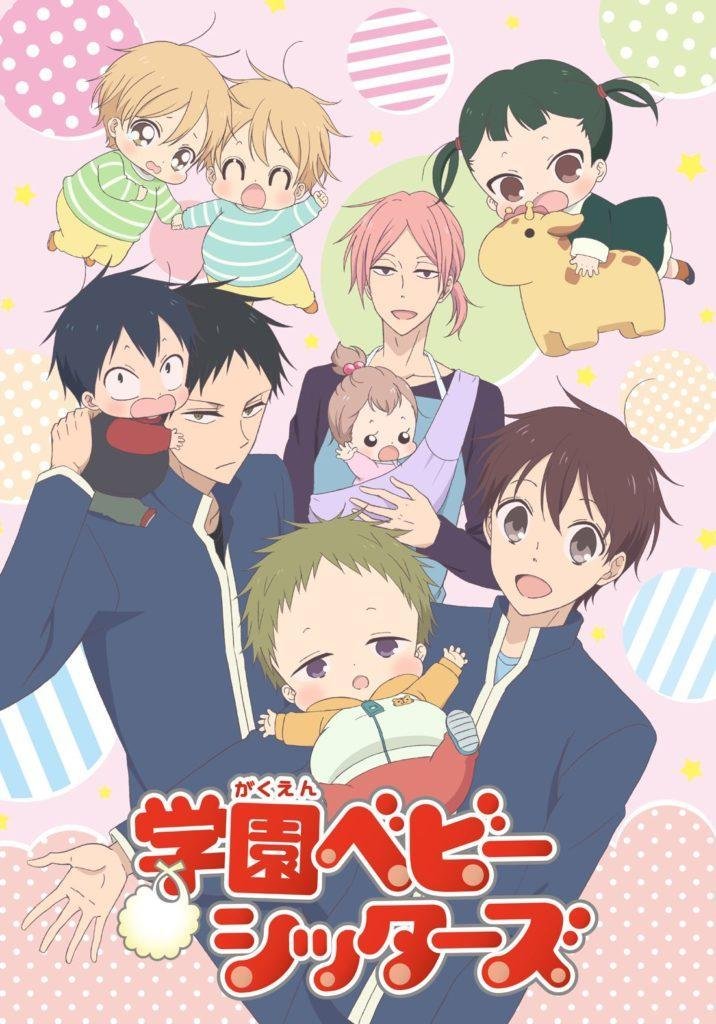 Studio: Brain's Base
Episodes: 12
Synopsis: The story revolves around two siblings, a teenager named Ryuuichi Kashima, and his infant brother Koutarou. After losing their parents in a plane crash, both brothers were then taken into the care of Youko Morinomiya, the chairman of Morinomiya Academy.
However, there's a catch–Ryuuichi is to work at the academy's babysitters' club, which looks after the female staff's children. As the series progresses, you can watch how Ryuuichi gets the hang of handling the various toddlers who each have a different personality, while of course not forgetting to pay attention to his little brother.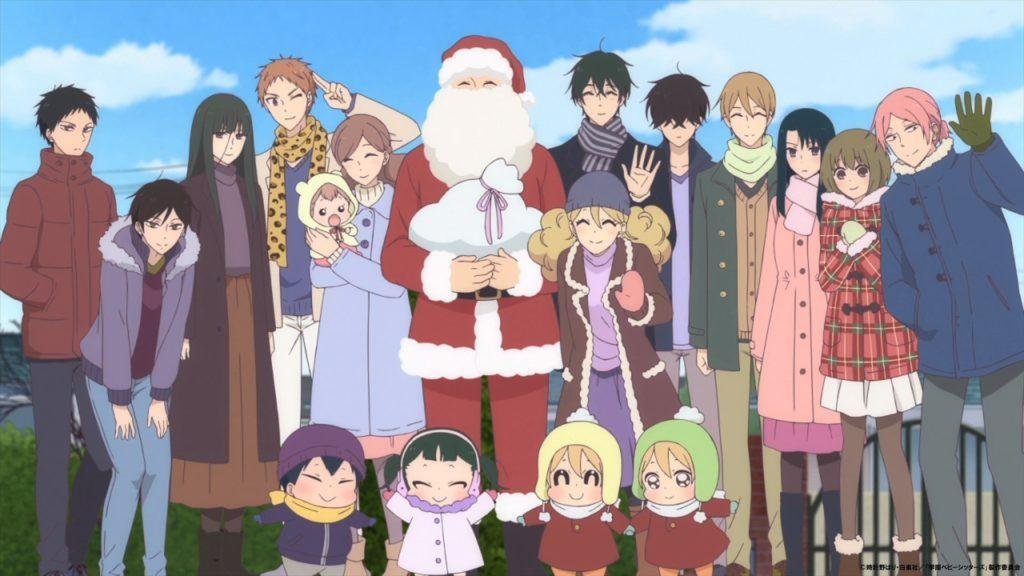 Our Thoughts: While the series' name and family-friendly plotline might tickle your imagination into thinking that it's a show for children, its story and humour can be enjoyed by anyone and everyone. The series gives off a very warm feeling with a dash of comedy that makes it a great stress-reliever. The interaction between the various characters will not fail to lighten up your mood. Besides, who can resist the small and adorable toddlers? Even if you don't like kids, this series can still bring a smile to your face, and could even make you think that having a child might not be so bad.
Sweetness & Lightning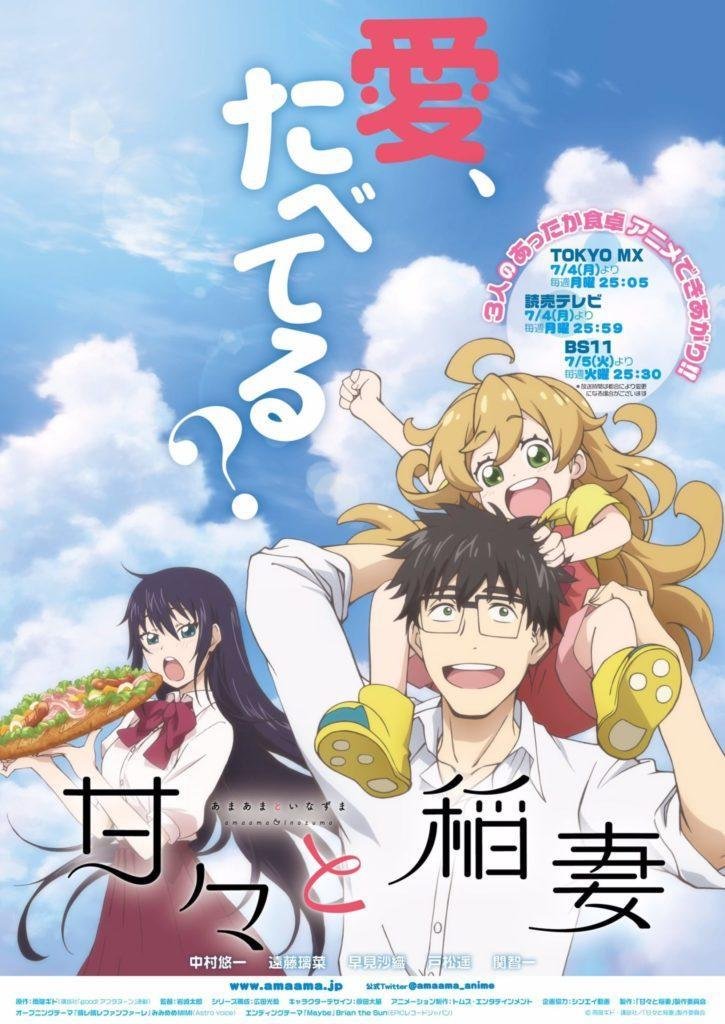 Studio: TMS Entertainment
Episodes: 12
Synopsis: Single father Kouhei Inuzuka has to juggle being a high school maths teacher with caring for Tsumugi, his only daughter. However, due to his lack of culinary skills and knowledge, as well as his busy job schedule, he often resorts to purchasing ready-made meals for Tsumugi. After hearing his daughter's wish to have a delicious meal, he decides to dine out at a family restaurant recommended by his student, Kotori Iida, out of frustration that he could not provide one for her on his own.
Inuzuka soon finds out that Kotori also often eats alone due to her mother's hectic job. From then on, Inuzuka decides that he will continue to visit the restaurant with Tsumugi to learn how to cook, as well as sharing his homemade meals with Kotori.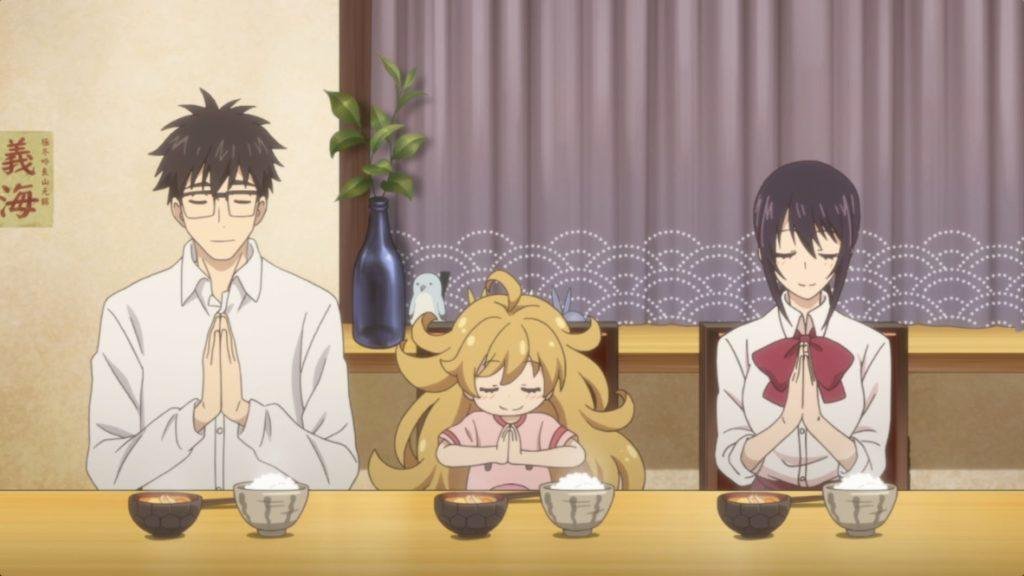 Our Thoughts: From watching this anime, one can experience the love and care of a parent towards their loved ones, as you'll get to see from the perspective of someone who always tries their best to satisfy another party's needs. The show also demonstrates the tedious yet satisfying process of making homemade dishes, as well as the joy of sharing it with others. Ultimately, if you're interested in food and a heart-warming storyline, then this is the show for you!
Barakamon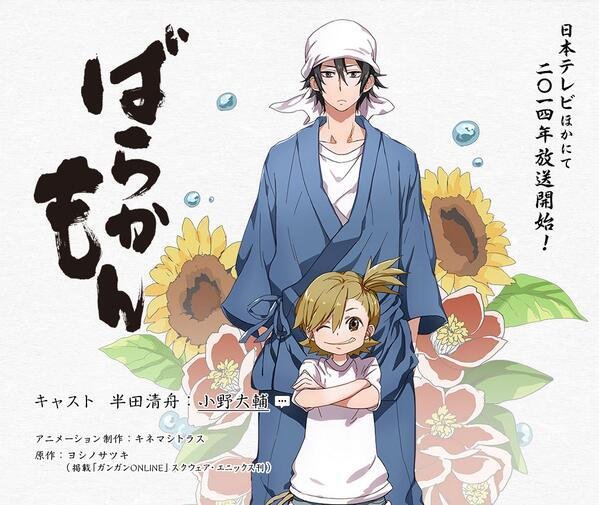 Studio: Kinema Citrus Co.
Episodes: 12
Synopsis: Barakamon focuses on Seishuu Handa, a rising talent in the calligraphy world. Despite his good looks and talent, his narcissistic personality unfortunately causes him to lose his temper when a veteran labels his award-winning piece as 'unoriginal'. As a penalty and a chance to self-reflect, he was exiled to the faraway Goto Island by his father.
In this new environment, Seishuu not only has to adapt to the local lifestyle, but also has to look for inspiration in the hopes of creating his own unique style. However, Goto Island is not as peaceful as he might have expected. With various uproars caused by boisterous children, quirky middle schoolers, and many others who often barge into his quarters uninvited, Seishuu soon finds that he has his work cut out for him.
Our Thoughts: If you think this show solely focuses on calligraphy, then you'd be completely mistaken as it goes far beyond that. Viewers get to see the journey of the main protagonist as he adapts to a new lifestyle, establishes relationships with the locals, and, most importantly, finds out what matters most to him. Despite the minimal character development throughout the series, the emotions and feelings of the characters are communicated nicely to the audience. Besides, the natural comedy, as well as the creative use of the regional Japanese accent, will undoubtedly give you a laugh.
March Comes In Like A Lion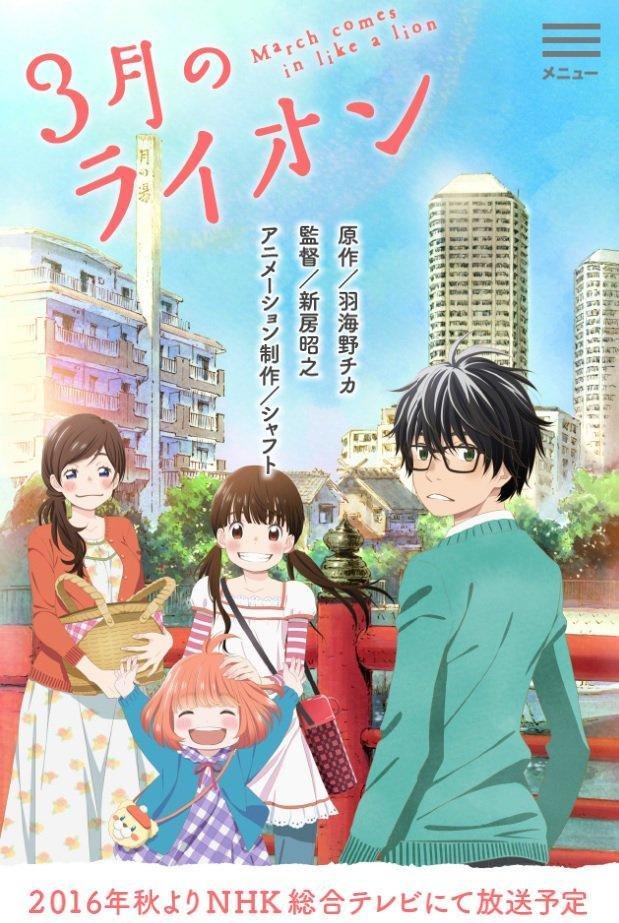 Studio: Shaft Animation Studio
Episodes: 22 per season (2 seasons in total)
Synopsis: Rei Kiriyama, an elite middle-school shogi player, faces a large amount of pressure from both his adoptive family as well as the shogi community. Because of this, he decides to become independent and move to Tokyo to live on his own, despite being terrible at caring for himself.
After arriving in Tokyo, he meets Akari, Hinata, and Momo, three sisters from the Kawamoto family who live with their grandfather. Despite being strangers, the Kawamotos take care of Rei as though he were a part of their family, helping him get over his negative emotions in the process. Throughout the series, Rei learns how to interact with and understand others while combating the physical and mental strains that he faces as a professional shogi player.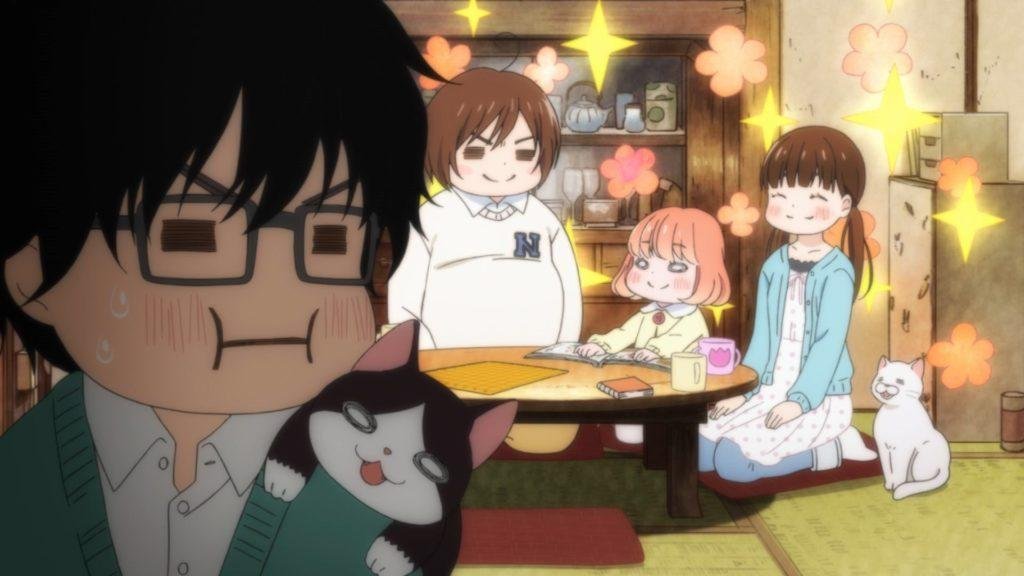 Our Thoughts: So, is this yet another show about a protagonist who faces hardships and strives to become better as a result? The answer is yes, but not exactly. As a matter of fact, the show remarkably demonstrates various parts of human life, be it dealing with your emotions, finding motivation, facing challenges, or even coping with reality itself. In short, March Comes In Like A Lion is not your average comedic slice of life show.
This series allows viewers to resonate with the characters, or at least feel empathetic towards them on a different level. This is largely due to the realistic character portrayals, which makes them feel as though they are 'real' people and not just fictional characters. The show also conveys various messages and values that reflect deep within your soul. Overall, it might not seem like a show for everyone, but if you give it a try, I'm positive that you won't regret it.
A Place Further Than The Universe
Studio: Madhouse
Episodes: 13
Synopsis: Mari Tamaki is a high school girl who wants to make good use of her youth, but is yet to succeed due to her anxiety. It is not until she has a fateful encounter with another girl named Shirase Kobuchizawa, who wants to travel to Antarctica to find her mother, that she breaks out of her shell.
Despite people doubting her ambitions, Shirase is determined to embark on this journey of uncertainties, with Mari joining her after hearing her out. Not long after, they are joined by Hinata Miyake, a high schooler who dropped out due to bad rumours surrounding her, and Yuzuki Shiraishi, an actress who finds it difficult to make friends. Throughout the series, they overcome the various obstacles that come in their way while learning about one another, strengthening their bonds and living their youth to the fullest.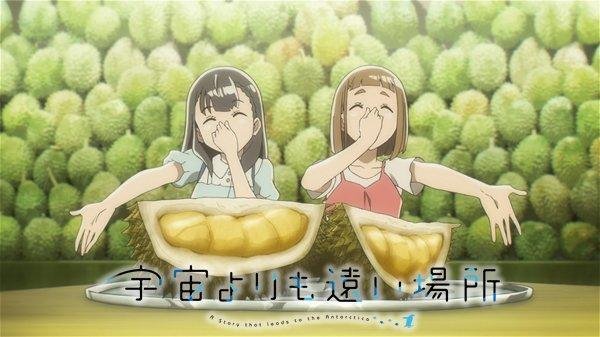 Our Thoughts: At first glance, A Place Further Than The Universe might appear to be a typical 'cute girls doing cute things' anime, but it's much more than that. In fact, it's a series that excels in all the major aspects of a good show, be it pacing, plot, animation, character development, or even music. It's one of the few series out there that can deeply resonate with your emotions. Most importantly, the series not only tells viewers that anything is possible if you're willing to step out of your comfort zone, but it also shows you the true value of friendship. If you're still not convinced to give it a try, then you're missing out!
---
Did any of these series pique your interest, or do you know any other shows that should be on the list? Share your thoughts with us in the comments below!