It's yet again that time of the year where we bid farewell to the summer anime season and welcome a fresh batch of entertainment. While the summer anime season had been hit hard by the COVID-19 pandemic, the fall season has a lot more in store for anime fans, especially for music lovers. Check out some of our recommendations below!
Hypnosis Mic: Division Rap Battle – Rhyme Anima
Studio: A-1 Pictures
Airing Date: 2 October 2020 (GMT+09:00)
Summary: In a world ruled by women, the creation or use of conventional weapons has been banned by the government. Despite this, conflict is still present within society, where words now serve as the new weapons of war. Using the power of the "Hypnosis Mic", lyrics can cause real damage and affect one's enemies in various ways. Various "divisions" become involved in a continuous fight for territory, facing each other in literal rap battles.
Our Thoughts: Hypnosis Mic is a popular multimedia franchise that has taken the Japanese otome market by storm since its debut. Its anime adaptation was initially scheduled to be aired during July of 2020, but it had to be postponed due to the pandemic. If you're into rap music and want to see some hot guys battling one other, you should definitely give it a go!
Tsukiuta. The Animation 2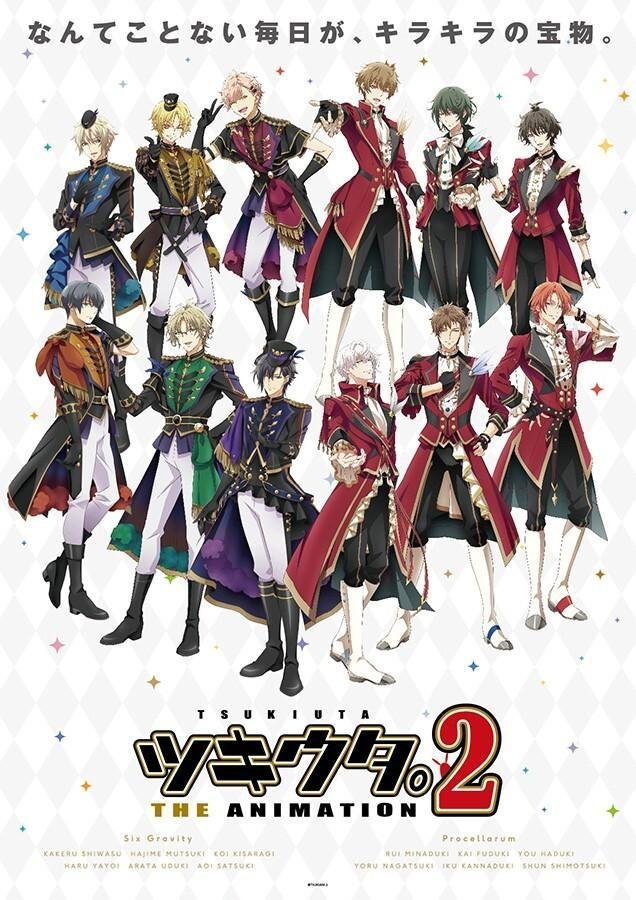 Studio: Children's Playground Entertainment
Airing Date: 7 October 2020 (GMT+09:00)
Summary: This series centers around the everyday life of two rival idol units, Six Gravity and Procellarum, who work under the Tsukino Talent Production company (TsukiPro for short). As the featured units of TsukiPro, they must try their best to strike a balance between being charming idols and maintaining their private life.
Our Thoughts: As stated in the title, this is the second season to Tsukiuta The Animation that was released back in the summer of 2016. This highly-anticipated sequel was also intended to be aired this past summer, but its release had to be pushed back as well. If you're into 2D idols and are interested in their rivalries and relationships, then this is for you!
A3! Season Autumn & Winter
Studio: 3Hz x P.A. Works
Airing Date: 12 October 2020 (GMT+09:00)
Summary: Ex-stage actress Izumi Tachibana arrives at Mankai Company, a theatre once run by her father Yukio Tachibana. However, the current state of the once-popular theatrical group is the exact opposite of what it once was–now full of debt, attracting zero customers and only having one actor! As the new chief director and owner, Izumi will have to restore the company to its former glory.
Our Thoughts: You might have heard of A3! Season Spring & Summer before, which is the first half of the A3! animated series. In the 'Autumn & Winter' edition, the story will be focused on the Autumn and Winter Troupes. Will the director be able to overcome all of her obstacles? Watch to find out!
IDOLiSH7 Second Beat!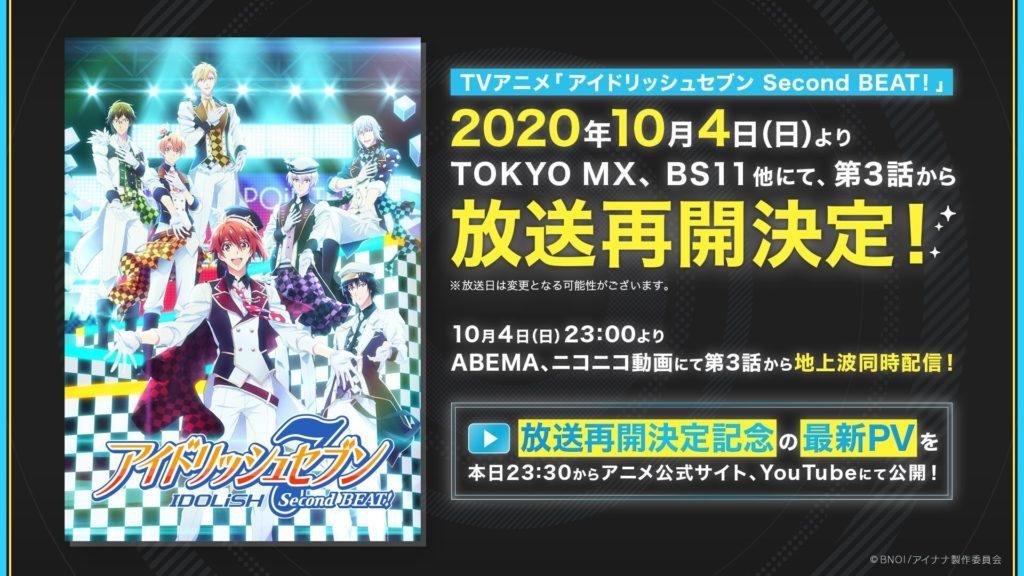 Studio: TROYCA
Airing Date: 4 October 2020 (GMT+09:00)
Summary: A group of young individuals under Takanashi Productions are entrusted with the company's future, taking their first step into the idol world as "IDOLiSH7". Despite having different personalities, they each use their own charm and potential to be successful idols. Even while facing the tough realities of the idol industry, they strive to be on top with dreams in their hearts!
Our Thoughts: The second season of the popular IDOLiSH7 anime, the show originally started airing on the 5th of April, but it unfortunately had to be postponed after the release of just 4 episodes. The series' comeback was then officially announced on 20 August during the series' 5th anniversary livestream. Be sure to catch up and get ready for an emotional trip that you wouldn't usually expect from an idol-centric series!
D4DJ First Mix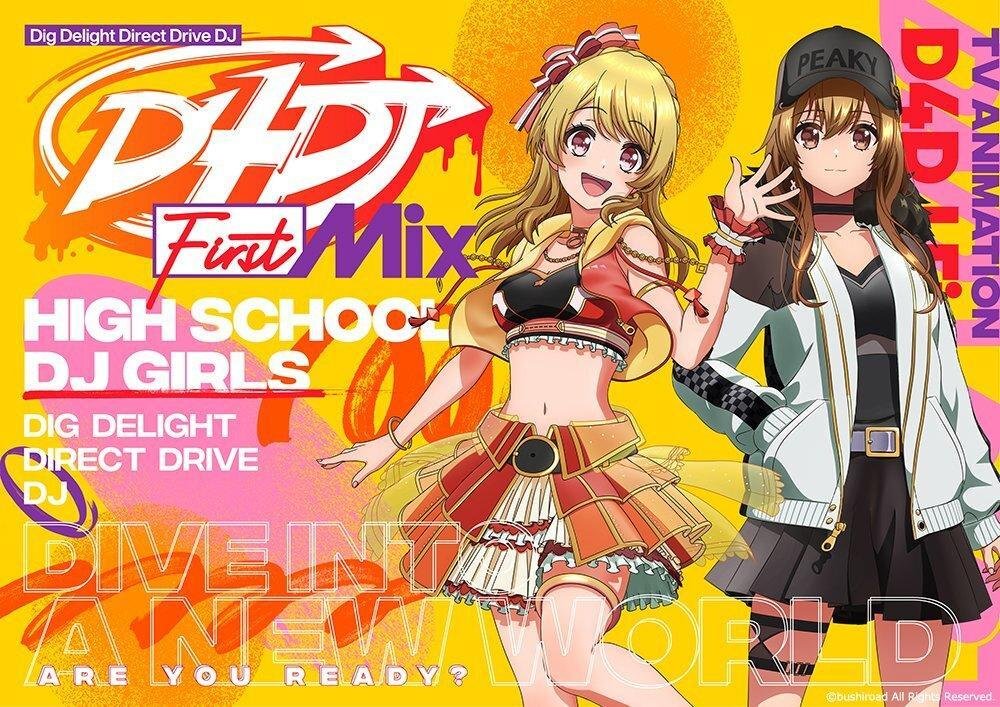 Studio: Sanzigen Animation Studio
Airing Date: TBC
Summary: D4DJ is a new DJ-themed mixed media project released by Bushiroad. The project includes live DJ performances, anime series, and games that will include original music, as well as remixes of popular tracks.
Our Thoughts: While not much is known about the story yet, we have high hopes for D4DJ as its anime adaptation is set to be directed by Seiji Mizushima, who previously directed Fullmetal Alchemist and Gundam 00. The opening theme song is written by Kou Nakamura (BanG Dream!'s original story writer), composed by Hyadain, and performed by the franchise's four-member unit Happy Around!.
If you're already hyped for this series, D4DJ's rhythm mobile game is also scheduled to release in the coming fall season as well, so be sure to stay tuned!
---
Which music series are you most looking forward to? Let us know in the comments below!