Studio: 8bit
Episodes: 9 (ongoing)
Director: Yasuhito Kikuchi
Genre: Fantasy, Isekai, Shounen
Summary:
Satoru Mikami died after protecting his colleague and was resurrected into a Slime in another world. Stuck in a cavern, he then learns to move about as a Slime and meets a Dragon who becomes his friend. The Dragon agrees to enter him to get rid of his curse barrier, which rendered him immovable, and named him Rimuru Tempest. Follow Rimuru Tempest as a Slime and his adventure in getting to know a new fantasy world.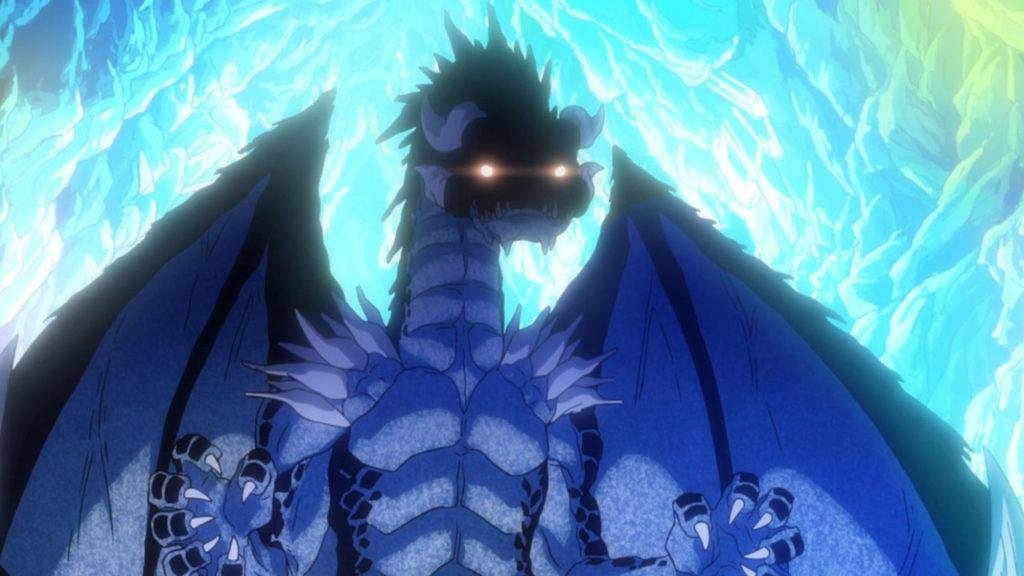 What you need to know about Tensei shitara Slime Datta Ken:
This anime is another "isekai" anime and the protagonist is considered overpowered like in any other "isekai" anime, although in this case, he does not use his powers most of the time.
It is fun and hilarious to watch as the protagonist learns and uses his powers as a Slime.
In this new fantasy world, the monsters do not have a name but can receive names from people with strong Mana. In this case, Rimuru Tempest was named by the Dragon who has a huge amount of Mana.
The fantasy world does have other normal fantasy races like humans, elves, demons and dwarves which have their own kingdoms and politics. They also have their own magic and djinns which the characters can learn and use.
Rimuru Tempest is not the only person to be transported or reincarnated into this fantasy world. As the story progresses, he will meet other characters that come from Japan and other countries, either transported, summoned or reincarnated like he was.
Trivia about Tensei shitara Slime Datta Ken:
The anime is based off a light novel and manga of the same title. The light novel was released in 2013 while the manga was released in 2015.
A spin-off manga titled Tensei Shitara Shachiku Datta Ken illustrated by Shizuku Akechi has been announced.
The protagonist is considered as genderless since he is a Slime.
After the protagonist died in our world, the fantasy world takes into account the protagonist's wishes which turned him into a Slime with powers of Devour and Great Sage.

Verdict: If you like Isekai Anime, Watch It!
There are many "isekai" anime out there but only a few deserve a watch on my list since most of them reuse the same tropes over and over again. Fortunately, Tensei shitara Slime Datta Ken is a different take on the "isekai" genre as the protagonist is reincarnated as a Slime instead.
There are other series like Tensei shitara Slime Datta Ken (Re: Monster) but this one emphasizes comedy over action. The comedy in this anime is really good even from the start and it gets better and better as the story goes on. If you still have room for one more "isekai" series, then give this one a watch as you'll be entertained by it.