Overwatch's spookiest event of the year, Halloween Terror, is back for another year of frights and delights! The patch launched on 10th October for Malaysia and will be ongoing until 31st October, giving players an ample amount of time to collect all the new cosmetic items and achievements.
Just like last year, players will be seeing the return of Junkenstein's Revenge, a PvE game mode where players team up to defend the castle from the onslaught of Dr. Junkenstein's robot army. Cosmetic items from previous years will also be making a return at a cheaper price as always.
Other than that, what else is new? We're glad you asked.
---
Tracer & Brigitte join the roster for Junkenstein's Revenge!
Tracer and Brigitte will now be joining Hanzo, Ana, McCree, and Soldier: 76 in defending the castle against the onslaught of Junkenstein's army! While last year saw the addition of Summoner Symmetra to the crew of baddies, we're glad to see not one, but two new heroes joining the playable side of the battle this year!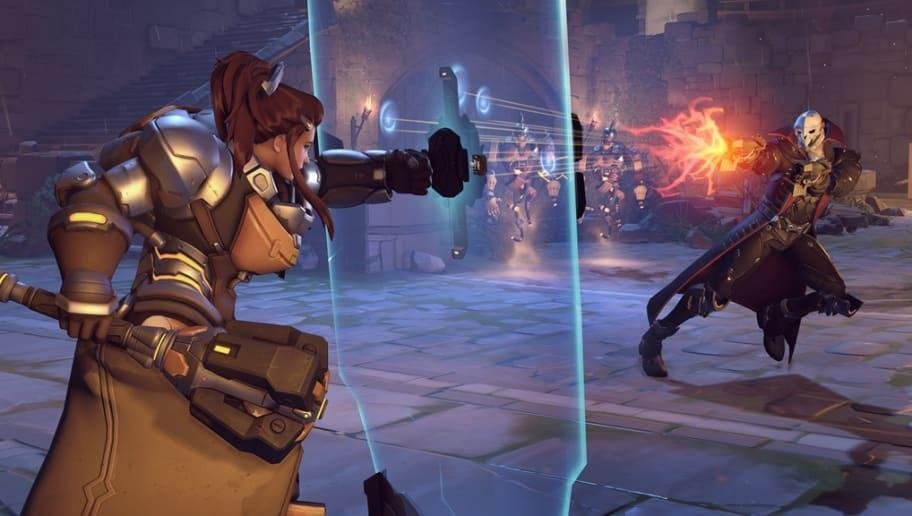 Wrecking Ball, Pharah, Moira, Sombra, Soldier: 76 & Doomfist receive Legendary skins!
The thing everybody has been waiting for – new legendary skins! This time, Overwatch is showing some love to newer characters in the roster with Wrecking Ball, Moira, and Doomfist receiving some spooktastic-looking skins. The line-up also includes the long-awaited Bride to Roadhog's Monster skin, and who else would be more fitting than Sombra?
McCree, Mei & Widowmaker get new Epic skins!
With a larger number of Legendary skins this year, we weren't expecting much else from the rest of the cosmetic items. However, McCree and Widowmaker clearly stand out of the pack with their simple yet impactful changes to their base skins.
Undead McCree is bound to be a new favourite for fans of the hero, while Spider Widowmaker has undoubtedly won all of our hearts with her webbed design. Although Mei's skin is the simplest of the lot, a simple recolour, we're sure Mei fans will be looking forward to adding her to their collection as well.
New Highlight Intros for Brigitte and Winston!
After the euphoria of new skins have worn off, highlight intros are akin to the final treat in the candy basket – and this year we've got some good ones! In their new highlight intro, Winston emulates Dr. Junkenstein by bringing a jack-o'-lantern to life. Whereas in Brigitte's highlight intro, you take on the receiving end of her punishment as she stuns you with a shield bash before using her flail to knock you into the air.
New Emote for Bastion!
Bastion is the only hero to get a new emote this year, so it's probably a good thing that this robot has always held a soft spot in our hearts. This year, Bastion ups the cuteness by doing its best zombie impression! Considering its only Halloween skin is essentially a mechanised gravestone, we find this quite apt.
Chateau Guillard gets a spooky makeover!
Last but not least, as shown in Overwatch's first teaser for the event, Chateau Guillard will be getting a Halloween makeover for this event! The other maps that will be spooky-fied for the season are Eichenwalde and Hollywood.
---
… And that is all that's new with Halloween Terror! What do you think of this year's installment? Personally, we're looking forward to trying out the game mode with Tracer and Brigitte added to the roster! Leave what you're most excited for in the comments below!
View the full trailer video here: