Marking their 10th year in the Anime, Comic, Games (ACG) scene, AniManGaki is back with a Role Playing Game (RPG) theme! Expected to be their biggest one yet, AniManGaki 2018 will be held on the 18th and 19th August 2018 at Sunway Pyramid Convention Center. So what kind of exciting activities can you expect this time round? Worry not as we've got you covered.
---
Special Guests
We're definitely up for a treat this year as the special guests line-up is absolutely incredible! From veteran international cosplayer Serg Loki Mirage, to music artist Donna Burke ft. Ganime Jazz, to the one and only Moriyama Daisuke – manga artist of the renowned Chrono Crusade series, AniManGaki 2018 is set to be a memorable one indeed. Of course, we can't forget our local talents such as cosplayers Chinnie and Yugana Senshi Uon as well as artists RachelHofs, Keith, and #kendylife!
---
On-Stage Highlights
AniManGaki 2018: Cosplay XTH
Back with their annual cosplay competition, feast your eyes as participants perform sketches on stage and make their best impersonation of the cosplayed character. The winning team of Cosplay XTH will proceed to compete against other Malaysian cosplay champions at the annual invitation-only Cosplay Invitational 2018 happening at Comic Fiesta end of this year!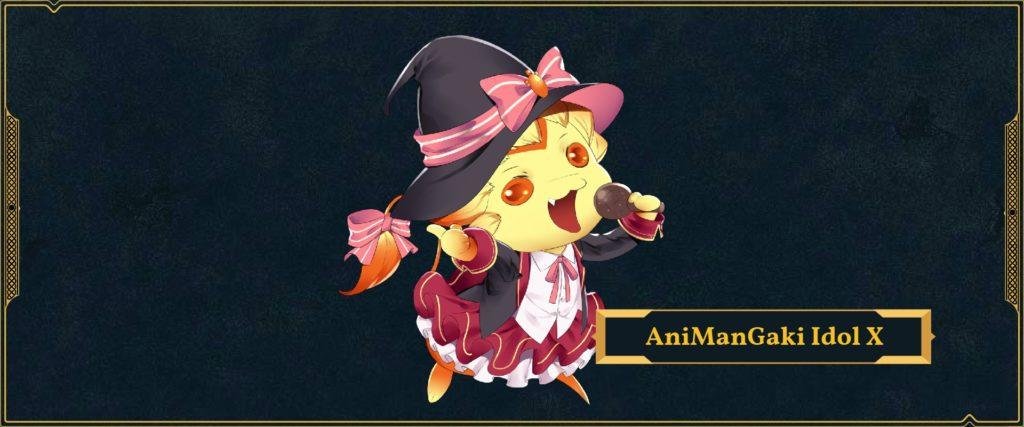 AniManGaki Idol X: Battle Royale
Another popular anchor activity which is also the longest of its kind in Malaysian ACG events, in which contestants show off their singing skills and compete in front of a judge panel and live audience. AniManGaki idol has helped jumpstart the careers of many local ACG singers and this year, previous winners of AMG Idol from years 2010 – 2017 will return to stage and compete in Battle Royale format for the ultimate AniManGaki Idol Champion title.
Stage Performances
How can we leave out stage performances? Be prepared to dance, sing along to the selection of musical talents during the event!  Stage line-up includes Tokimeki JUMP (Singapore), Hayashiforest, Harmonia ACG, Nandemo ii, Mystical Mirage, The Crestfall Band, and 02 Pro.
---
Off-Stage Highlights

The Trading Card Game of Thrones
Organized by Yokozuna Card Game, attendees may participate in four special tournaments; Pokemon, Vanguard, Battle Spirits, or Weiß Schwarz for the ultimate TCG showdown! Receive a PR card upon joining any of the four. Head over to the Yokozuna Card Game Facebook page to register now!

Doodle 4 AniManGaki
For those who love to doodle, attendees may pick up a canvas from the Sakura booth and enter the contest for free. Winning entries may win up to RM1000 worth of Sakura products! Head over to AniManGaki's official website for more details on how to participate, both online and offline!

Maid & Butler Cafe: Her Majesty's Mansion Save Point 2.0
Presented by Her Majesty's Mansion, Save Point 2.0 is a video game inspired maid and butler cafe happening for the second time this year! This time, the cafe is hosted in collaboration with AniManGaki 2018 and Sanoook! Pre-orders are now open till the 16th August 2018 at 11:59pm. Note that in order to enter the cafe, guests have to purchase minimum 1 menu option and 1 AniManGaki 2018 ticket!
For more information on the cafe, head over to the event page here.
---
With so many great activities and performances in store, AniManGaki is definitely stepping up their game this year in conjunction with their 10th anniversary! THE MAGIC RAIN will also be there as Official Media and we can't wait to see you all there!
---
Which activities are you most looking forward to? Let us know on Facebook by participating in our AniManGaki 2018 Giveaway Event! All you have to do is:
Like The Magic Rain and AniManGaki on Facebook
Wait for our announcement, then comment on which activities you're looking forward to the most!
Stand a chance to win a Kei-chan nanoblock or 1 out of 5 AMG keychains!
We'll be announcing the lucky winners on 15 August 2018. Best of luck!